Tom Brady's Seemingly Innocent Tweet Sets Off A Firestorm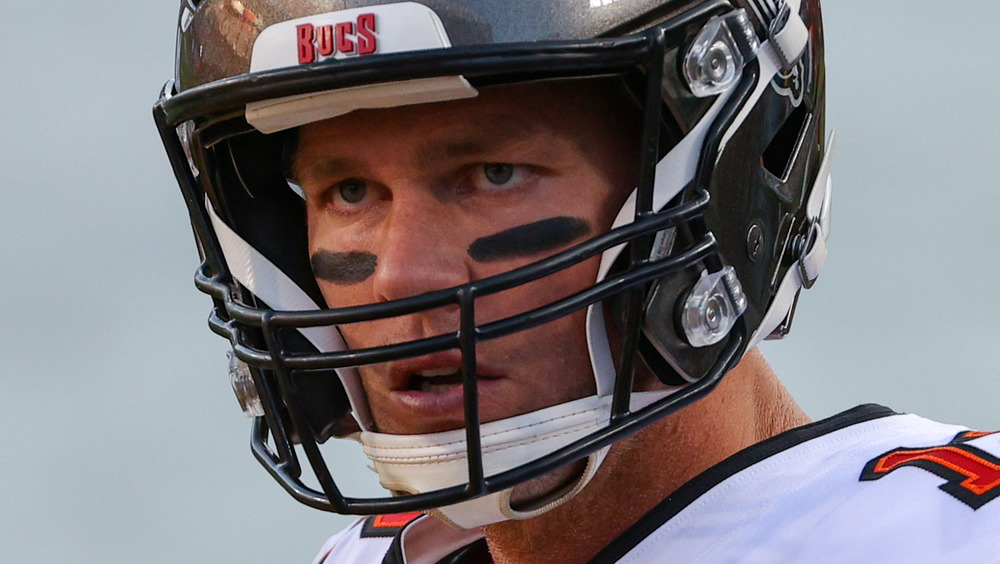 Patrick Smith/Getty Images
It's not easy being a sports legend, particularly since your every move is scrutinized, and every tweet is broken down for any hidden meanings. Such is the case with Tom Brady, formerly of the New England Patriots and now Tampa Bay Buccaneers, who brought a Super Bowl title to his current team, and in the process became the oldest football player to win a Super Bowl, snag a seventh title, and a fifth MVP all at the same time (via Fox News). 
With all that under his belt, Brady went on social media to ask the question his fans were probably wondering themselves. He tweeted, "Soooo what am I supposed to do for the next 5 months...?" 
Brady did feel the love from famed MLB pitcher Curt Schilling, who said (via Twitter), "Same thing you've done for 21 years, get ready to win your 8th and by succeeding create even more haters. This nation has an avulsion to sustained success. They LOVE the underdog until the underdog becomes the Titan." But who could have foreseen the other kind of responses that his Tweet triggered? While the question drew more than 180,000 likes, it also generated its share of criticism from those who felt it could be time for Brady to give back to the country that gave him so much.
Many felt Brady should return his PPP loan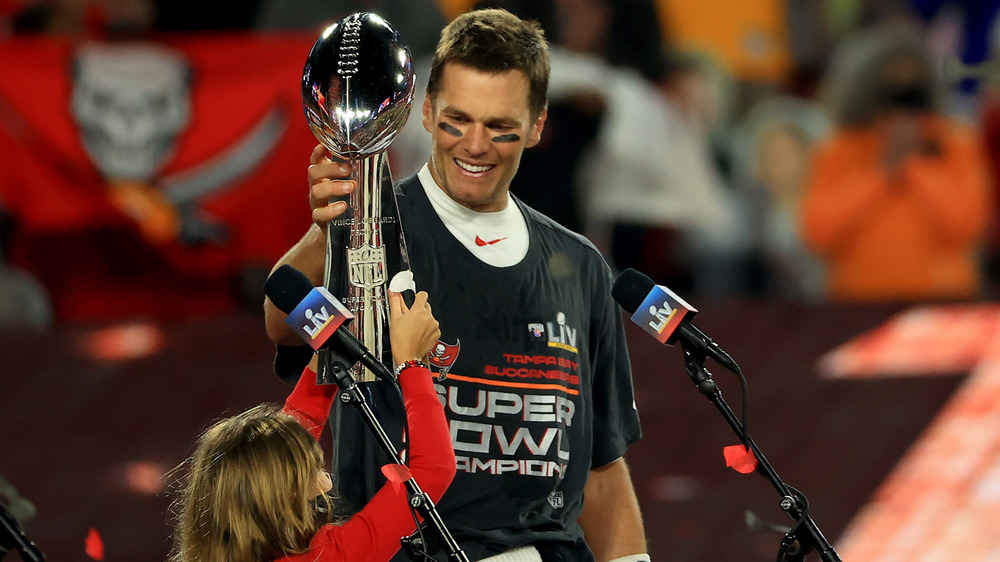 Mike Ehrmann/Getty Images
One social media user took a shot at Brady, saying, "You could try learning how to be a decent human being. Maybe figure out how to give back to your community vs taking from it. Maybe work towards racial justice instead of buddying up to white nationalists." Another tweeted, "[Tom], the fact that you're even asking this question shows you don't have the right mindset. The answer is get your a** in the weightroom right now. And this is coming from a youth football coaching legend, not some random clown."
But most of the ire came from social media users who felt Brady and his sports performance and nutrition company ought to return the nearly $1 million he received from the government's Paycheck Protection Program (PPP). There is a general feeling that the successful athlete should not have tapped into a fund meant to keep small businesses running (via The Mercury News). So it makes sense in that many of the tweets were shots fired in Brady's way involved the PPP loan. "Donate the PPP money you took from the people who actually need it. Head to a homeless shelter and help them get back on their feet. Organize a fundraiser for the people of Texas," said one Twitter user. "Return the PPP money you took from the Government to buy a yacht," tweeted another. 
It will be interesting to see which of the suggestions Brady takes to heart, indeed, if he takes any of them at all.