Why The Sister Wives Are Afraid Of Going Back To Utah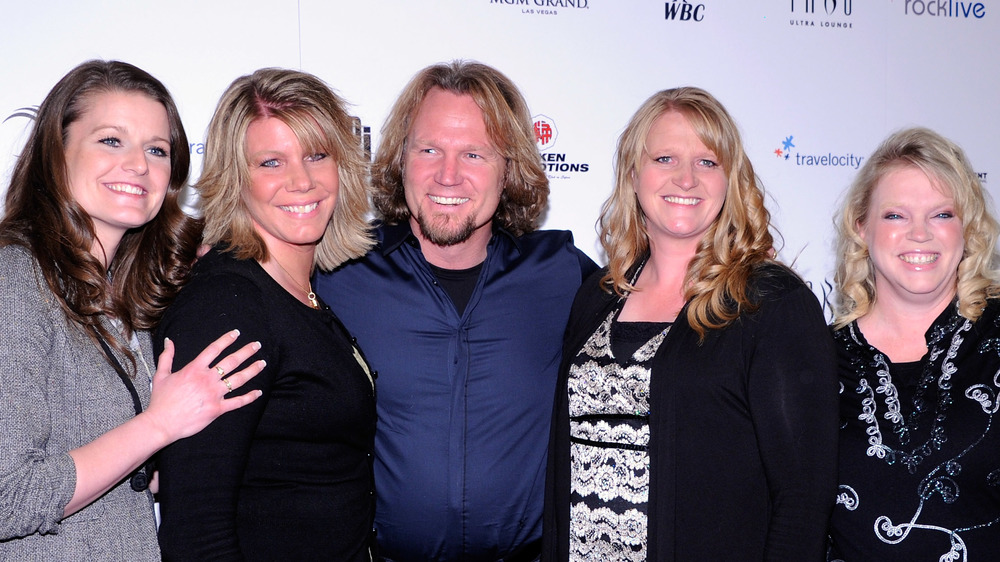 Ethan Miller/Getty Images
Sister Wives is a reality show that has been on TLC since 2010, and it focuses on Kody Brown and his four wives, Christine, Janelle, Meri, and Robyn. Brown is legally married to Robyn, while he considers his other marriages to be spiritual unions (via The Sun). Still, when news broke about Brown and his multiple wives, police started an investigation, since plural marriage was a felony in Utah, punishable by up to five years for each charge (via People). The family was afraid of being arrested, so they left for Las Vegas "in the dark of night", feeling like they had "been exiled", and they went on to sue the state of Utah. They won, but then the state overturned it and introduced a new law, HB 99, which "made it a worse felony for polygamists in Utah" said Brown.
On a recent episode of Sister Wives, the Brown family went to Utah to visit Joe Darger and his three wives, Alina, Valerie, and Vicky.
The TLC stars were afraid of being arrested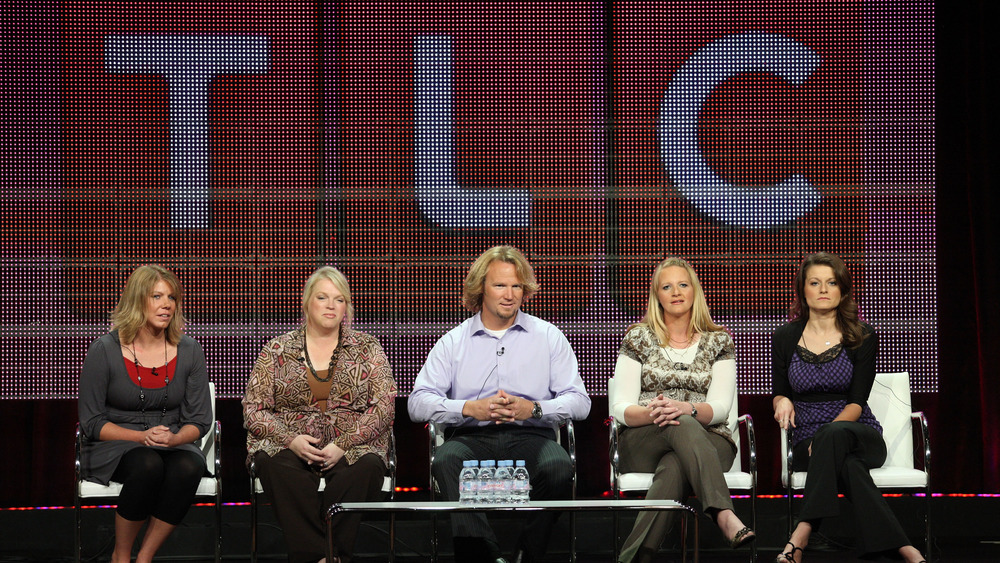 Frederick M. Brown/Getty Images
The Sister Wives had some real concerns about going back to Utah (via The Hollywood Gossip). "...If we're pulled over for a traffic violation, are they going to use it as an opportunity to tack on the felony polygamy charge?" Janelle said.
"If you can imagine, it's like you're going to a place where your family is illegal. It just feels oppressive. It always makes me worry," added Robyn.
"Polygamy right now in Utah is a felony. We're sitting with fellow felons. We're felons just like them. They could come in and arrest us all," Christine stated.
After filming this episode, the families received some good news in May 2020, though, when a law that decriminalized bigamy in Utah came into effect (via CNN). "The Dargers were successful in decriminalizing polygamy in Utah, which was huge," Janelle told People. "That was one of the biggest reasons that we went public in the first place, was to try to make it not so scary to be open about your family ... so this is wonderful to have had this happen. It's a big deal to us."