Vanessa Bryant Has Strong Words For Meek Mill Over His Kobe Lyrics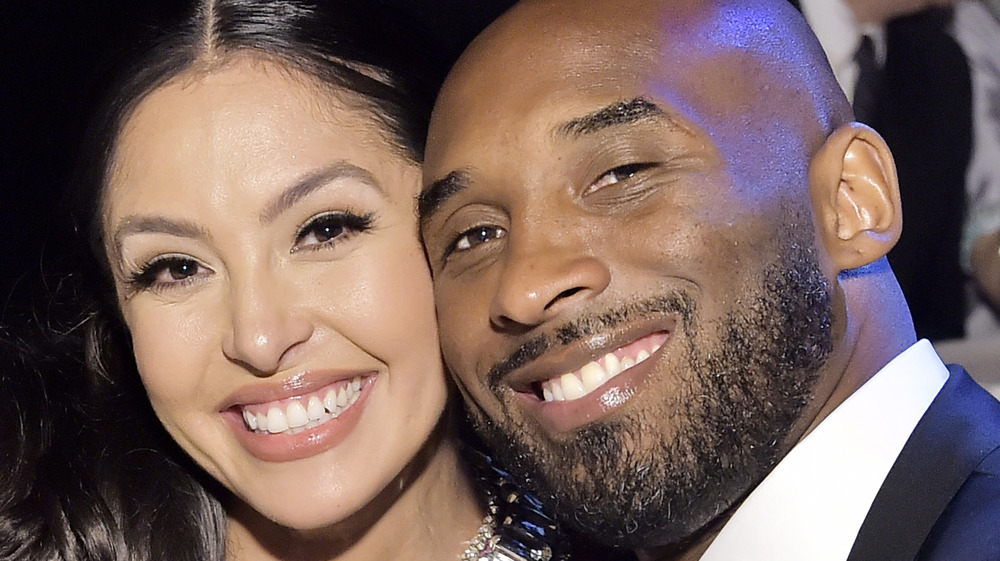 Stefanie Keenan/Getty Images
Kobe Bryant died onboard his helicopter on January 26, 2020. He died alongside his daughter Gianna, her friends Payton Chester and Alyssa Altobelli, and adults Sarah Chester, Keri Altobelli, John Altobelli, Christina Mauser, and pilot Ara Zoyaban (via AP News). The crash devastated Kobe's family and the families of everyone who lost their lives that day.
Rapper Meek Mill recently released a song called "Don't Worry (RIP Kobe)" that contains a line that many find questionable at best. In the song, Mill says, "If I ever lack, I'm goin' out with my chopper, it be another Kobe."
Bryant's widow, Vanessa Bryant, took to her Instagram Story to address the rapper directly. The BBC shares that she told the rapper she finds the line "extremely insensitive and disrespectful." She added, "I am not familiar with any of your music, but I believe you can do better than this. If you are a fan, fine, there's a better way to show your admiration for my husband. This lacks respect and tact."
Meek Mill responded to fans who were offended by his lyrics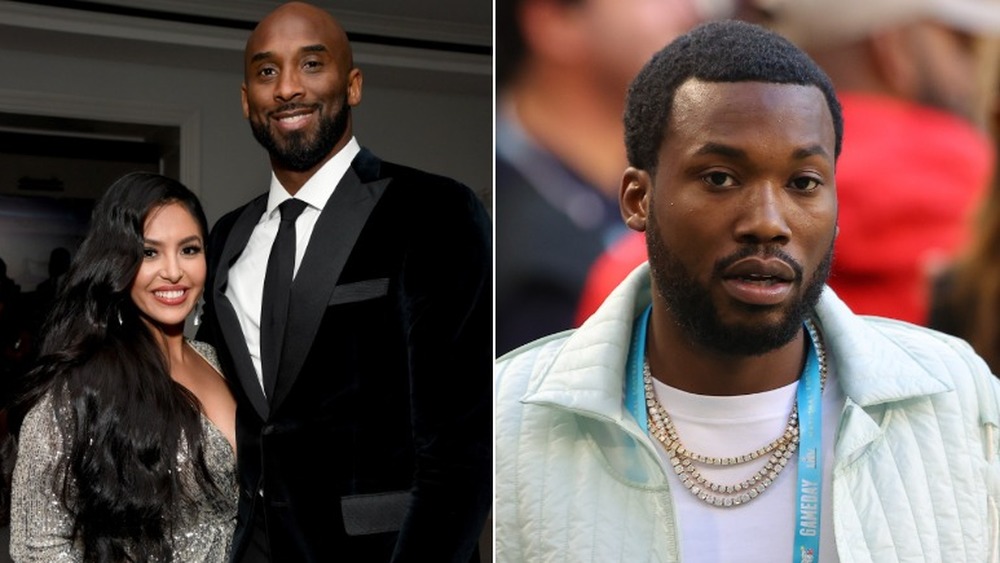 Kevin Mazur, Ronald Martinez/Getty Images
Buzzfeed reports that Mill took to Twitter to defend himself. Initially claiming the lyrics had been misconstrued, but later changing his tune. He shared, "I apologized to her in private earlier today not to the public...Nothing I say on my page directed to a internet viral moment or the family of a grieving woman! If you care about someone grieving change the subject!"
Vanessa Bryant and her family have been open about their struggles since the deaths of Kobe and Gianna. Sports Illustrated wrote back in June 2020 that Bryant and her daughter, Natalia, had to block fan accounts on Instagram because the photos were too painful to look at. "Thx so much for all the [love]. @nataliabryant and I have unfortunately had to block fan pages because it's been really hard to go online and constantly see pics of our beloved Gigi and Kobe under every single square of our explore pages. Blocking the fan pages has helped change the algorithm. We [love] you all but please understand that we had to do this for our own healing not because we don't appreciate your [love]."