Tiger Woods' Ex-Girlfriends: Inside The Golfer's Dating History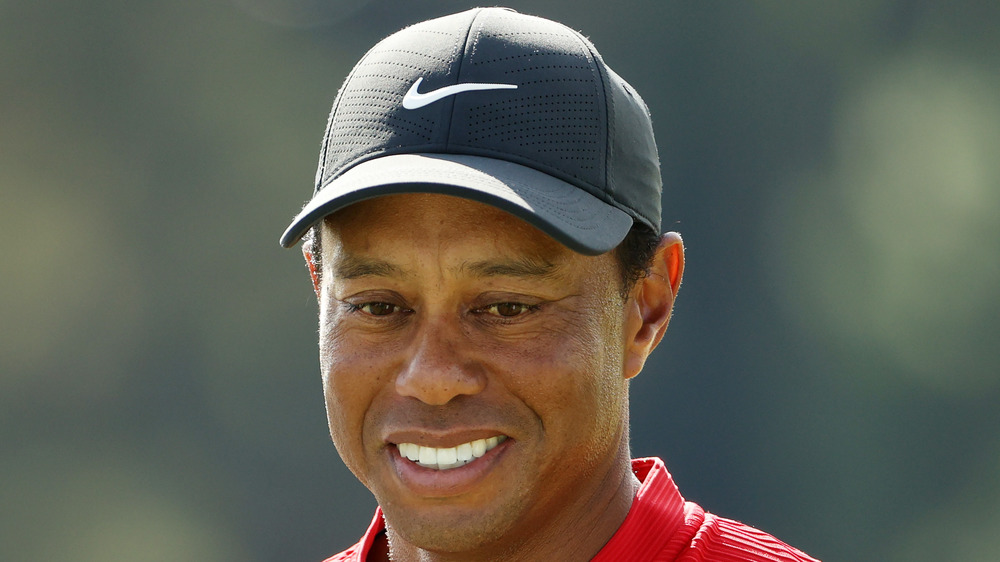 Patrick Smith/Getty Images
Professional golfer Tiger Woods has been dating his girlfriend Erica Herman for four years (via People). As of January 2021, the couple lived together at Woods's home in Jupiter, Florida. A source told People that his kids, Charlie Axel and Sam Alexis, who the athlete shares with Elin Nordegren, get along with Herman.
Tiger Woods' ex Elin Nordegren is also friendly with Herman. She and Woods divorced in 2010 due to his multiple infidelities but have a stable relationship for the sake of their children. "Elin has a friendly relationship with Erica," the source told People. "Tiger has come a long way and Elin acknowledges that. She is happy that he is dating Erica."
Prior to settling down with Herman, Woods dated quite a few women including models and athletes. One of his most high profile relationships was with Rachel Uchitel, a New York City nightclub manager who he met in late 2008 or early 2009. Two days after The National Enquirer ran a story about Uchitel's relationship with Woods in 2009, the golf star was involved in a single-car crash (via USA Today).
Tiger Woods has dated some famous women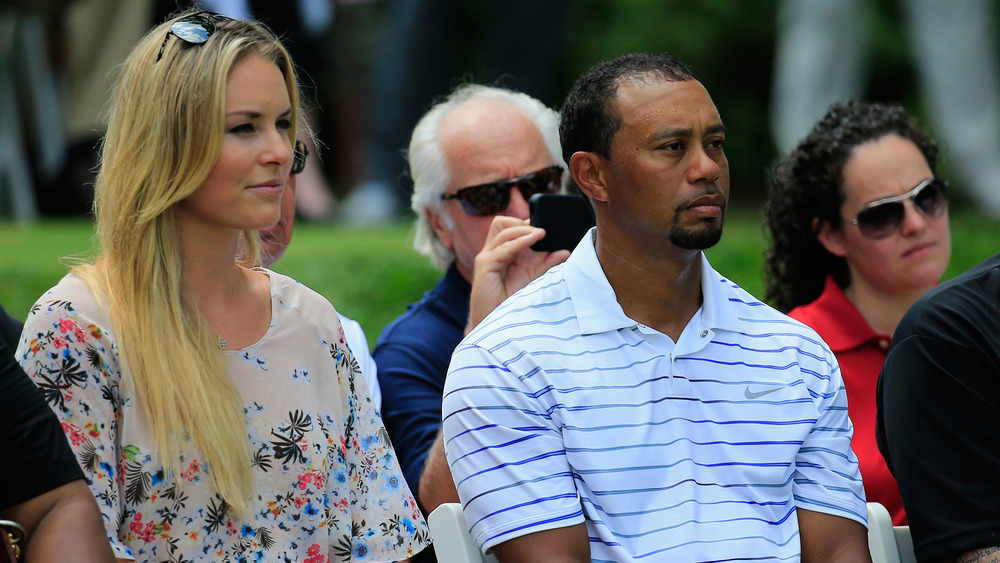 Rob Carr/Getty Images
After Tiger Woods's 2009 car wreck, he announced that he was taking an "indefinite break" to focus on his family and apologized for his infidelity (via ESPN). After his divorce from Elin Nordegren, which was finalized in 2010, Woods eventually re-entered the dating world.
Woods dated Olympic skier Lindsey Vonn for three years, from 2012 to 2015. Per The Sun, his relationship with Vonn marked a fresh start for Woods but she also acknowledged the difficulties of being in such a highly publicized relationship.
Prior to marrying Nordegren, Woods was in a relationship with the multi-talented Tyra Banks in the 1990s (via Ranker). He was also linked to a number of women during his marriage, including actress Jaimee Grubbs, waitress Mindy Lawton, and aspiring model Cori Rist. It's also been rumored that Woods and his longtime friend actress Gabrielle Reece have had been romantically involved at some point, but neither party has confirmed that their relationship. However, eagle-eyed fans believe it's believable anything more than platonic.