Tiger Woods' Day Before His Car Crash Explained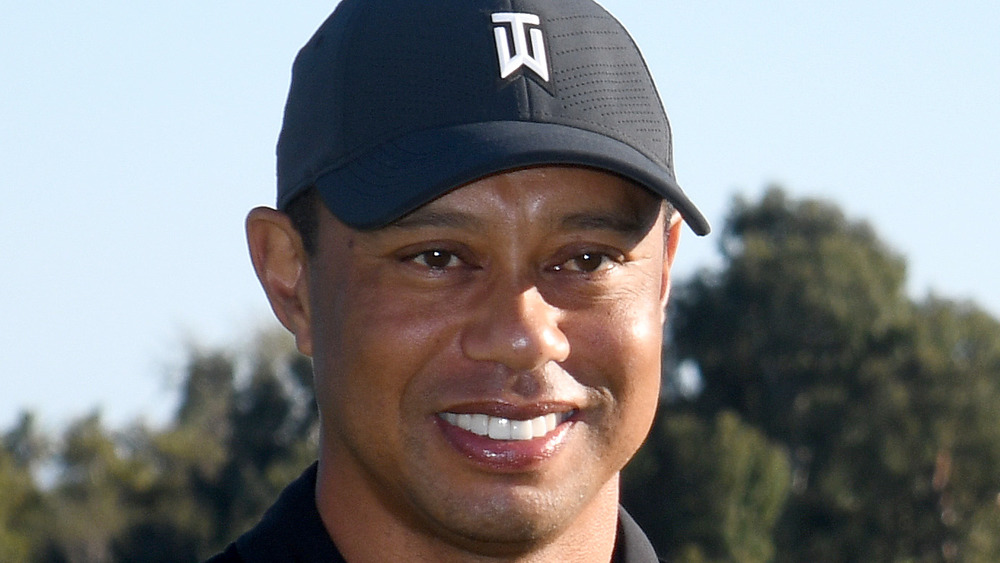 Harry How/Getty Images
Tiger Woods was having a pretty good day before everything changed and he found himself involved in a horrible car crash. In an interview in Inside the NBA, professional basketball player Dwayne Wade discusses the day he spent with Woods before his accident, and how much the time meant to him (via Sports Illustrated). According to Wade, Woods has been a huge inspiration for Black men within the golfing community, as it has historically been a white-leaning sport. Wade's sentiments echoed what many Black golfers have experienced, such as LPGA Tour player, Cheyenne Woods. Cheyenne was often told that she doesn't "look like a golfer," among many other racial microaggressions (via The Guardian). "I picked up the golf club, like many in the Black community, because of Tiger Woods," said Wade in his interview. "He taught me a few things. Hopefully it will translate!" He continued, "But to be out there with the G.O.A.T. in my eyes in that sport and being able to talk to him about Sam and Charley [Tiger's kids] and his father ... It was a great day" (via TMZ).
Woods' accident happened less than 24 hours after his day of golfing with Wade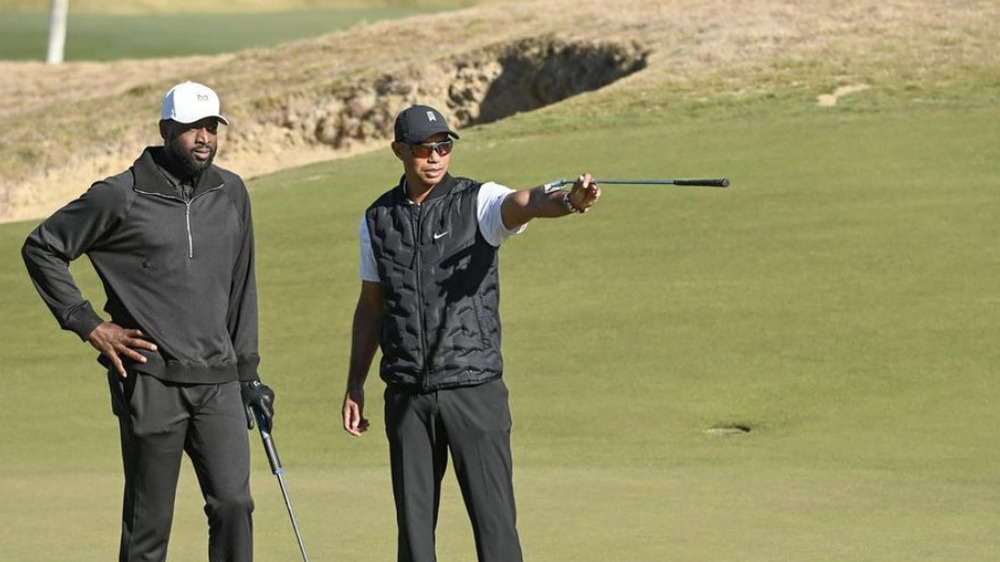 Wade's day was like a dream come true for him. After a day of golfing and learning from the best, he posted a series of photos on Instagram on the green with Woods, accompanied with the caption, "The reason I picked up a golf club. Yesterday was a pretty cool day!" He shared a video of himself and Woods getting into some fun banter, in which Woods playfully mocks his golfing skills.
But as special as Wade's day was golfing alongside his hero, the next day quickly turned into a nightmare. He recalled, "I woke up to the news [after taking a nap on Tuesday]. Just like everybody out there, my thoughts and prayers go out to his loved ones because we all were shaken and shook at that moment, not knowing what happened with Tiger" (via TMZ). He added on Twitter, "I'm looking forward to our next lesson on the greens."
According to a statement on Woods' Twitter account, he is "awake, responsive, and recovering" after the serious car crash that led to his major surgery.