The Truth About Meghan Markle And Prince Harry's New Commonwealth Project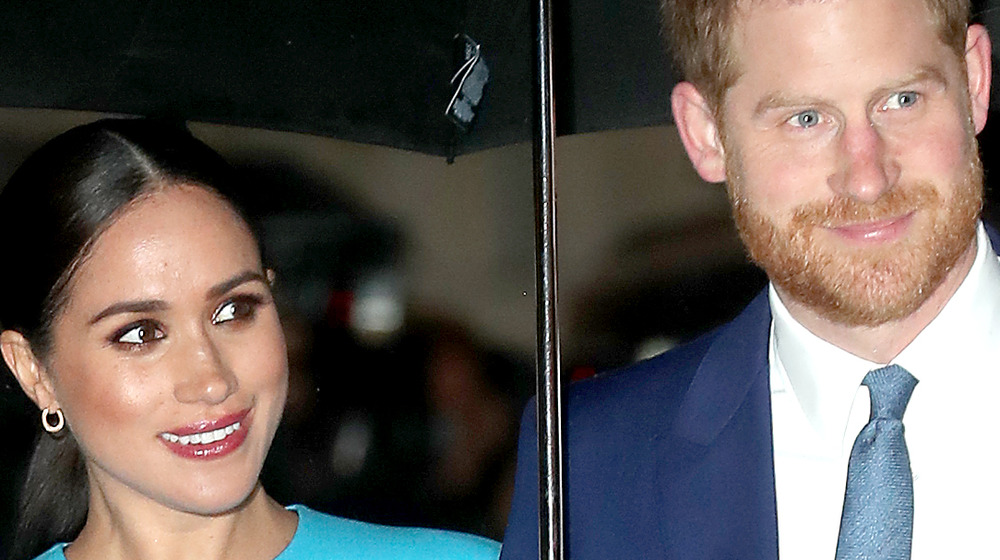 Chris Jackson/Getty Images
Just days ago, it was announced Meghan Markle and Prince Harry would officially step down from their royal duties — permanently. "Following conversations with the Duke, The Queen has written confirming that in stepping away from the work of The Royal Family it is not possible to continue with the responsibilities and duties that come with a life of public service" a statement from Buckingham Palace read (via Access).
Meanwhile, it seems many were surprised when the Duke and Duchess of Sussex responded with a statement of their own. The response, which apparently shocked Prince William for one, noted in part, "We can all live a life of service. Service is universal." The answer to the Queen's verdict that they would lose their patronages with various charities is unusual, with one source saying, "You don't answer the Queen back — it's just not done."
But Meghan and Harry are answering the statement from Buckingham Palace with more than just words.
Meghan Markle and Prince Harry's new Commonwealth project has already produced results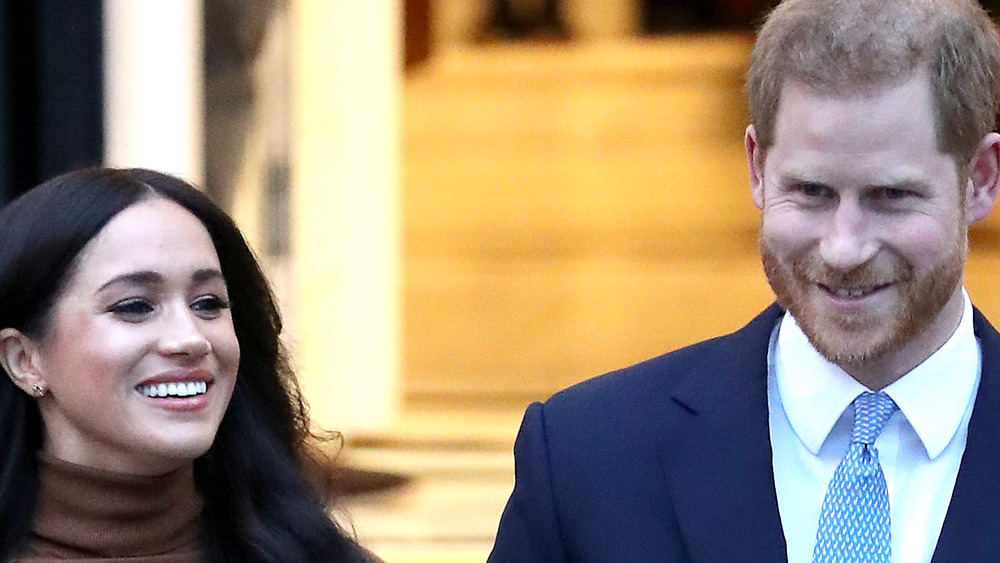 Chris Jackson/Getty Images
Meghan and Harry are taking action in the wake of their renewed commitment to service despite the order from London by signing onto a new project. According to People, just days after the royal shakeup, the soon-to-be parents of two (for those who missed it, Meghan is pregnant again) are announcing their partnership with World Central Kitchen.
The organization, founded by Chef José Andrés, has teamed up with the ex royals' Archewell Foundation, and will aim to establish Community Relief Centers to help people in Commonwealth countries affected by climate disasters. Apparently, a center in Dominica has already been built — go Harry and Meghan! — and a center in Puerto Rico is next on the docket. About the existing center, WCK tweeted along with announcing its partnership with the new L.A. residents, "The kitchen equipment includes refrigerators & freezers that can work entirely off the electrical grid using solar power!"
Reaction on social media was largely positive, with one commenter sharing, "I like the duke and duchess of Sussex for their true compassion and generosity." Another tweeted, "Great to see such action-oriented and impactful philanthropy done by the Archewell Foundation and World Central Kitchen." Finally, one Twitter user noted in part, "see how serving the public REALLY works?"