Inside Kyrie Irving's Relationship With Singer Kehlani Parrish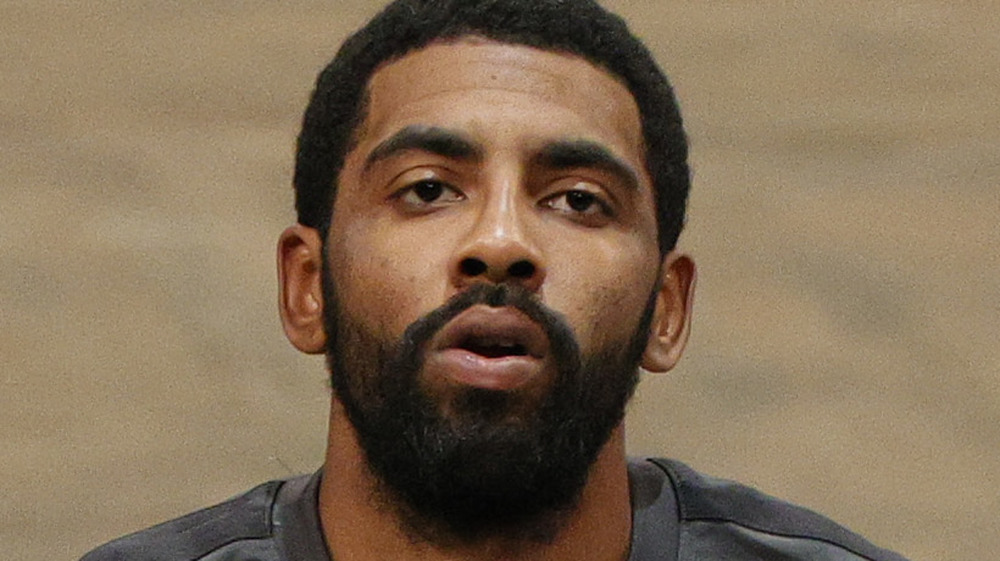 Sarah Stier/Getty Images
Kyrie Irving is an NBA player who's currently with the Brooklyn Nets. Irving has always been a subject of interest, and many people want to know about his relationships past and present.
Irving dated singer Kehlani Parrish for a short period in 2016 (the same year he won a championship title for the Cleveland Cavaliers with LeBron James). Though the pair weren't official very long, their relationship made a big impact on fans, largely because it ended dramatically, with many believing that the singer had cheated on Irving with someone else. The rumors took over social media for a period, and Kehlani attempted suicide due to the ongoing negative attention, reported NY Daily News. 
Kyrie Irving took his time addressing the situation, finally sending out a few tweets to try to mitigate fan reaction. The NY Daily News reported that he wrote, "It's unfortunate that it's received so much attention but it's become bigger because of a post that was misunderstood. It's been hard to see what's been going on and not address the truth. I do not justify the picture of what dude did to try to spark all of this nonsense that could have been avoided."
Kyrie Irving finally spoke out in 2018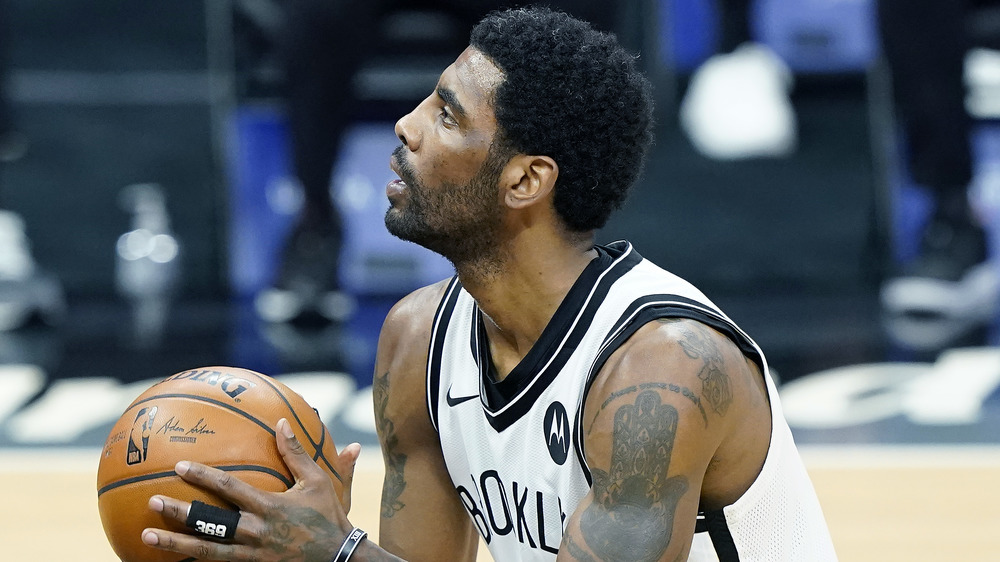 Thearon W. Henderson/Getty Images
Kehlani Parrish addressed the matter directly while being interviewed on The Cruz Show in 2016. Vibe relayed part of her message, which was particularly inspiring as Parrish was able to rise above the social media comments which almost cost her her life. She tried to understand what fans were thinking when they reacted. She explained, "I think it was a combination of things. I think, one, the response was insane. Two, I think people forgot I was a 21-year-old going through the biggest heartbreak of my life."
She added, "I wasn't a victim, you know what I mean I'm never a victim, I refuse to be a victim, I'm not. It was really recovering from so many things at once ... on the flip side, there's not too much that can hurt me now."
Two years later, Kyrie Irving wrote a lengthy apology to Kehlani on Instagram. In part, he said, "I do not want anymore negative energy towards her in any way. She did not cheat or intentionally hurt me, she actually did something extremely noble & respectful, but the fact that it's still a lingering narrative is really outdated at this point and as I'm hearing about what people are doing to try and intentionally hurt her on my behalf is bulls***," per HipHopDX.
If you or anyone you know is having suicidal thoughts, please call the National Suicide Prevention Lifeline​ at​ 1-800-273-TALK (8255)​.