The Bachelor's Ben Higgins Met His Fiancée In This Interesting Way - Exclusive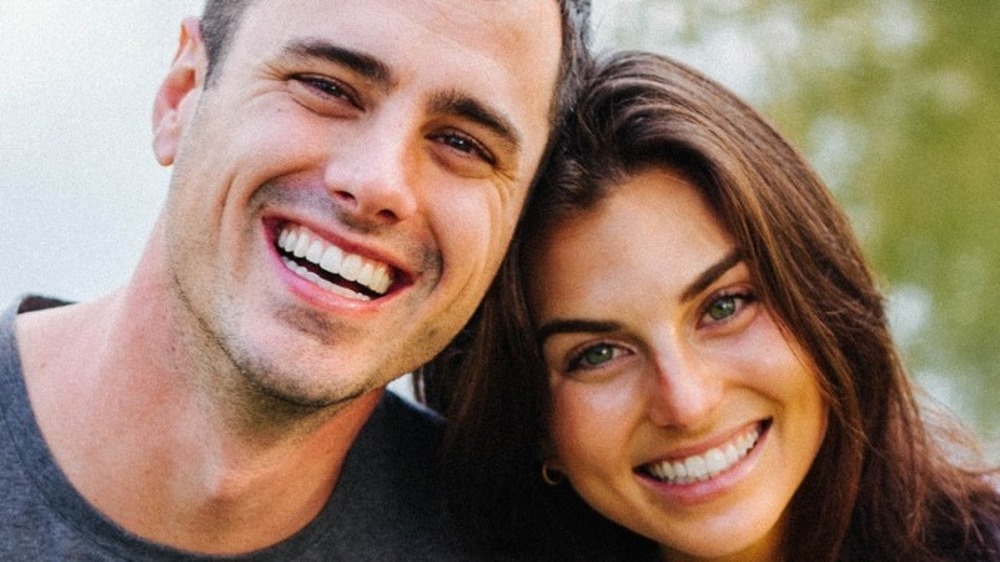 Courtesy of Ben Higgins
Ben Higgins has finally gotten his happily ever after — and this time, his journey to find love did not include a rose ceremony or a fantasy suite. The former Bachelor met his soulmate away from all the cameras, limos and champagne — while he was scrolling through Instagram. When Ben first made his relationship with Jessica Clarke public, he captioned their photo with a clue into how the courtship started by saying, "I successfully slid into her DMs a few months ago" (via Instagram). So, naturally, we made it our mission to find out the whole story. The List sat down with Ben via Zoom from his Colorado home where we discussed everything from his new memoir to behind-the-scenes Bachelor stories to the advice he gave current leading man Matt James. And, of course, we asked for all the details of that fateful meet cute with his now bride-to-be. 
As fans know, Ben tried to find love multiple times on the Bachelor franchise, starting on Kaitlyn's season of The Bachelorette. His likability and vulnerability led him to being cast as the lead on The Bachelor. The fan favorite even made a third attempt to find his person with an appearance on Bachelor Winter Games in 2018 (via YouTube). 
Just a year later, Ben announced that he found his one true love without it being filmed for national television. In February of 2019, the former reality star revealed he was a taken man, saying, " She is someone special, and I look forward to where life is going to take us." And life is now taking them on the road to the altar, with a wedding planned for November. "I now officially have the most beautiful, kind hearted, supportive, well intentioned person to spend life with," Ben gushed after their engagement (via Instagram). 
Ben Higgins saw her photo on Instagram and was instantly smitten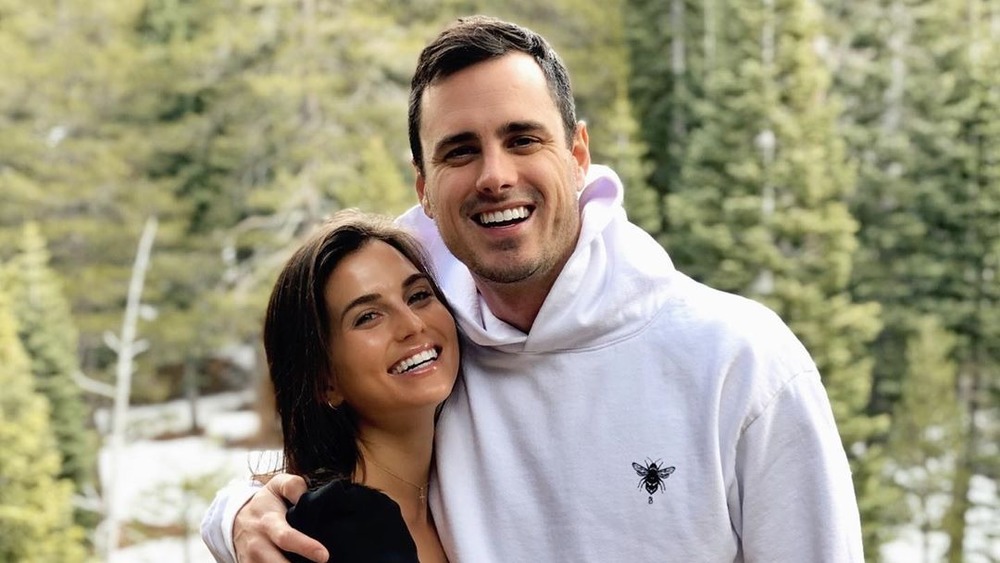 Courtesy of Ben Higgins
The setting for the start of their touching love story was a hotel in Nashville — but it's not what you're thinking. Ben was in Jess' hometown for a fundraiser, staying at the Hilton, which is right next door to Bridgestone Arena, where the state's NHL team plays. So when "the Perfect Ben" who was single and ready to mingle at the time, walked into the hotel's lobby, and saw a commotion, he made it his mission to investigate. 
"There was a hockey team checking into the front desk and people were taking pictures with them," he said. "There was like a big like crowd of people. And so I went up to my room and I was like, 'I want to see who that was.'" He then proceeded to click on the location of the Hilton to see who was tagging it. "I was bored," he confessed. "And so when I did that, Bridgestone Arena, because it's right next door, their pictures popped up. Her picture popped up on that."
When he saw Jess' photo, he was instantly smitten. "I said, 'That girl is beautiful,'" he recalled. Already lovestruck, Ben kept her picture on his phone. "I screenshot it because I didn't know what I wanted to do with that," the Indiana native explained. As he detailed in a post on their one-year anniversary, he then felt a strong urge to reach out, and messaged her on Instagram, which led to FaceTimes and phone conversations. It was truly love at first sight for the former Bachelor, and he is grateful for his journey on the franchise because it inadvertently led him to his perfect match. When the The Bachelor: The Greatest Seasons — Ever! featured Ben's season, he used that opportunity to give a heartfelt shout-out to his lady love on Instagram, saying, "Invited millions to observe and critique the journey ... All to find that the whole time the road led to you."