The Real Meaning Of Hilaria Baldwin's New Baby's Name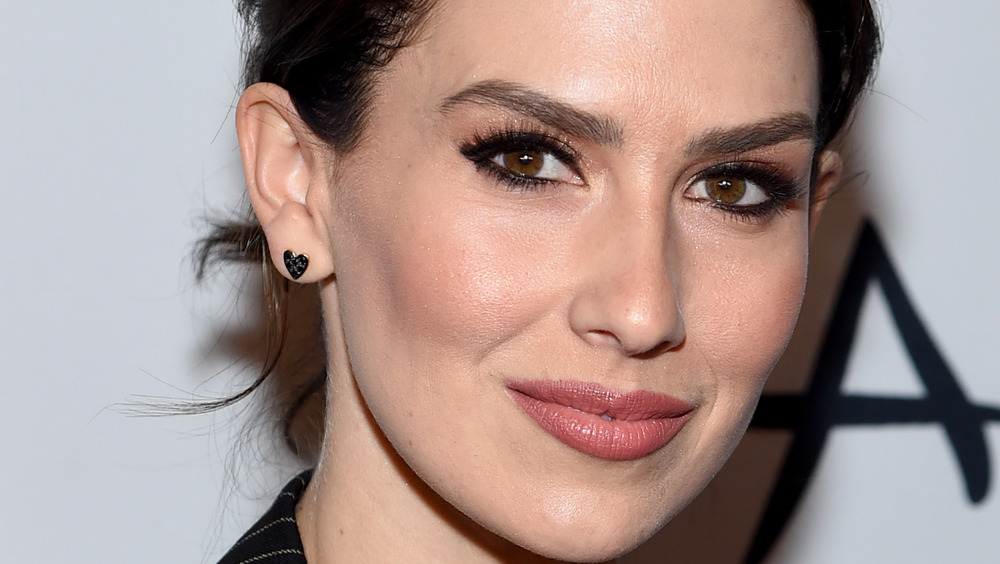 Jamie Mccarthy/Getty Images
Just a day after Hilaria and Alec Baldwin shared a photo of what appeared to be their expanded family of eight, the star mom is confirming that indeed, the couple has welcomed a daughter — and, she is sharing the little one's name (via People).
Taking to Instagram to share a photo of the newborn baby girl, Baldwin captioned the precious image, "We are so in love with our daughter, Lucia. Just like your brothers and sisters, you are a dream come true."
Lucia joins her five siblings Edu, who was just born in September, as well as Romeo, age 2, Leonardo age 4, Rafael, age 5, and Carmen, age 7. The family also counts big sister Ireland among their brood.
Meanwhile, the yoga guru and author, who recently endured a heritage scandal after she falsely claimed to be Spanish, turned off comments to the post, likely in an effort to stem negative reactions to her family news. The actor dad of seven already clapped back at commenters who had anything to say other than "congratulations," telling naysayers to mind their own business (via Page Six).
All about the baby name Lucia
At this time, we still do not know if baby Lucia was born via surrogate, or was adopted. A rep for the couple said Monday, "We're still not issuing a statement or confirming anything — what she posted stands."
While we await more details of the Baldwin family's latest addition, let's talk about the baby's beautiful name. According to Nameberry, the moniker is of Italian and Spanish origin, and is Latin for "light." Parents also notes Lucia means "bringer of the light," which is a very sweet sentiment, especially given that Baldwin suffered two miscarriages in 2019 (via Today). She also previously expressed a desire to have another girl after giving birth to four sons.
It's worth noting the other names of the Baldwin kids are also Spanish, a nod to Hilaria's love of the culture. Lucia was ranked as the top baby name for girls in Spain for many years, according to the baby naming website.