These Stars Are Standing Behind Meghan Markle After Bullying Claims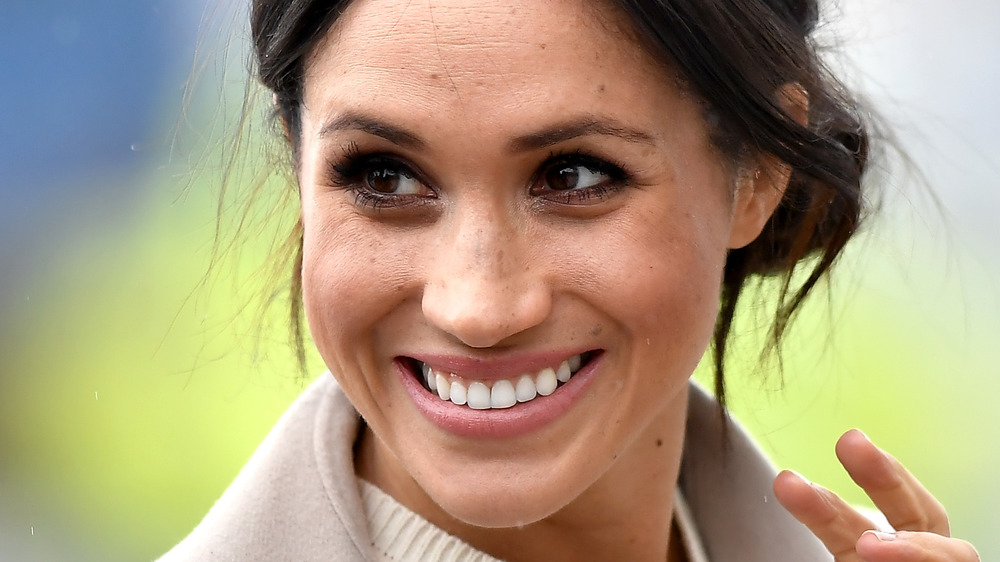 Charles Mcquillan/Getty Images
Earlier this week, a damning report released by British newspaper The Times alleged bad behavior from Meghan Markle that occurred during her short tenure with the royal family. Sources accused the Duchess of Sussex of reducing staff to tears while she was living in Kensington Palace, following her May 2018 wedding to Prince Harry, and one aide even claimed to have been unable to stop physically shaking in fear of an anticipated confrontation with Markle.
Two senior members of staff were harassed to the point they quit their jobs, while a third claimed to have been personally "humiliated" by the Duchess. Another described the situation as "more like emotional cruelty and manipulation, which I guess could also be called bullying." Markle and Prince Harry are due to sit down with Oprah Winfrey for an explosive tell-all interview this weekend but, before that, her famous friends are rushing to the former actress's defense.
The Duchess of Sussex has a lot of support online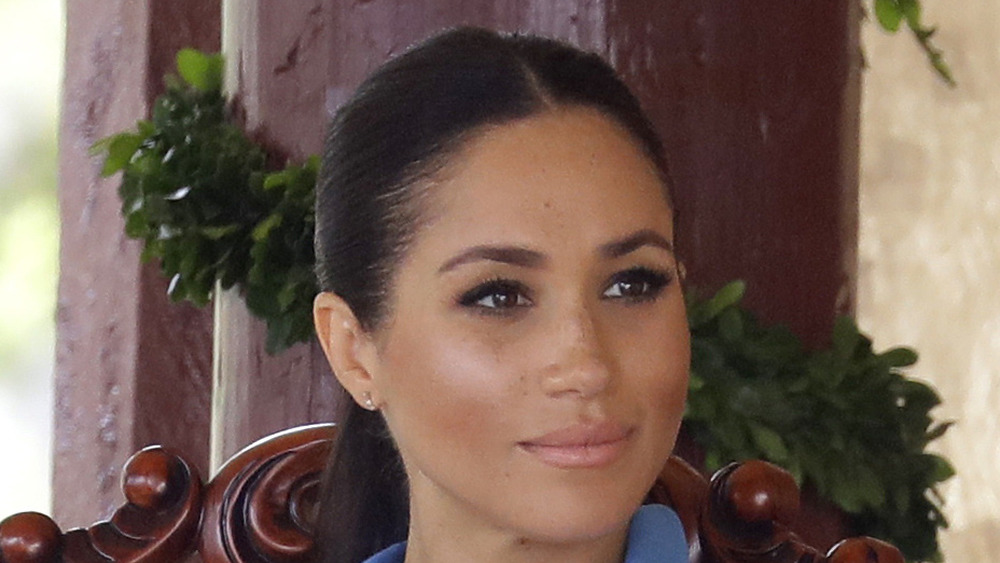 Pool/Getty Images
As Page Six reports, Buckingham Palace is launching an investigation into the shocking accusations against Markle, while the Duchess herself has described the stories as "a calculated smear campaign based on misleading and harmful misinformation." She's expected to spill the tea with Winfrey, despite pressure from palace insiders to postpone the interview until Prince Philip is out of hospital. A number of famous types are showing their support for Markle online, with feminist scholar Roxane Gay railing, "Those British papers really cannot tolerate that Prince Harry loves a black woman. He was right to leave. I don't even think it was a hard decision. They will never ever stop trying to tear Meghan apart. It's absolutely grotesque."
Actress Gabrielle Union retweeted her message alongside a "Sure, Jan" GIF from The Brady Brunch in response to The Times report about Markle's alleged bullying antics. Chance the Rapper wrote, "Do y'all find yourselves getting mad as HELL every time they talk sideways about the Duchess Meghan?" while actress Halle Berry pointed out, "It's still Protect Black Women." The Good Place star Jameela Jamil noted, "So lemme just get this straight. The palace were fine with all of Meghan's 'bullying' for years and years until a few days before they fear she may out them publicly." Markle herself is "saddened" by the negative reports, according to the BBC, and will likely discuss the situation in full with Winfrey this weekend.