The Internet Has Spoken And This Is The Megastar It Wants To Karaoke With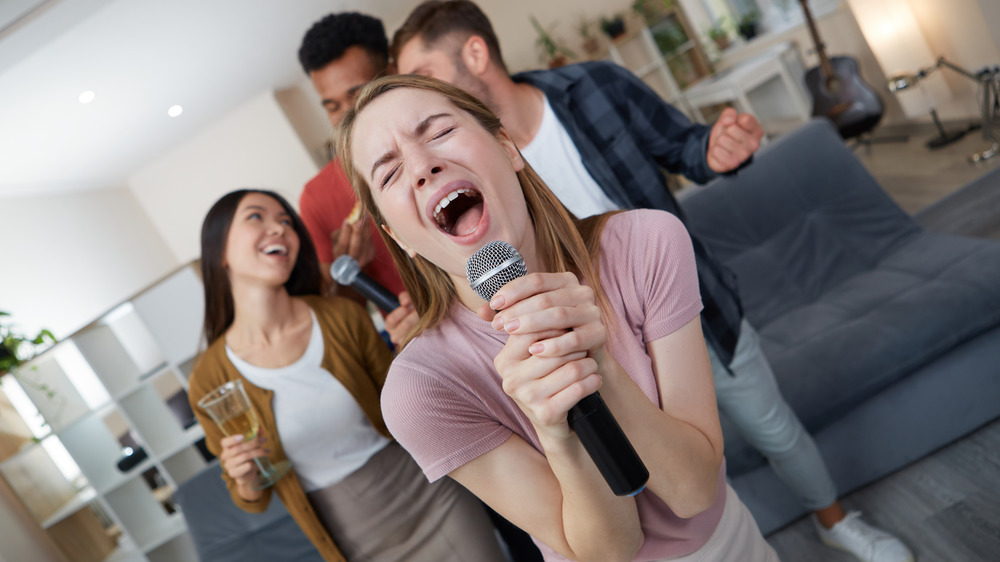 Shutterstock
Have you ever attended karaoke night at your favorite bar or house party, only to find yourself wishing you and your friends could duet with a known recording artist? Songs by Joan Jett, Queen, and the Spice Girls are among the most popular karaoke songs of all time, according to Lucky Voice Karaoke, and who hasn't at least belted out the lyrics to "Billie Jean" by Michael Jackson at some point? With so many beloved songs to choose from, it begs the question: Which megastar would most people like to actually sing alongside on karaoke night? 
The List decided to get scientific and find out by conducting its own survey, and 19,000 people from across the world responded. Participants were asked, "Who would you rather sing karaoke with?" They were given a choice between Lady Gaga, Beyoncé, Billie Eilish, and Megan Thee Stallion, and one clear winner emerged. The winner is ...
People want to sing karaoke with Lady Gaga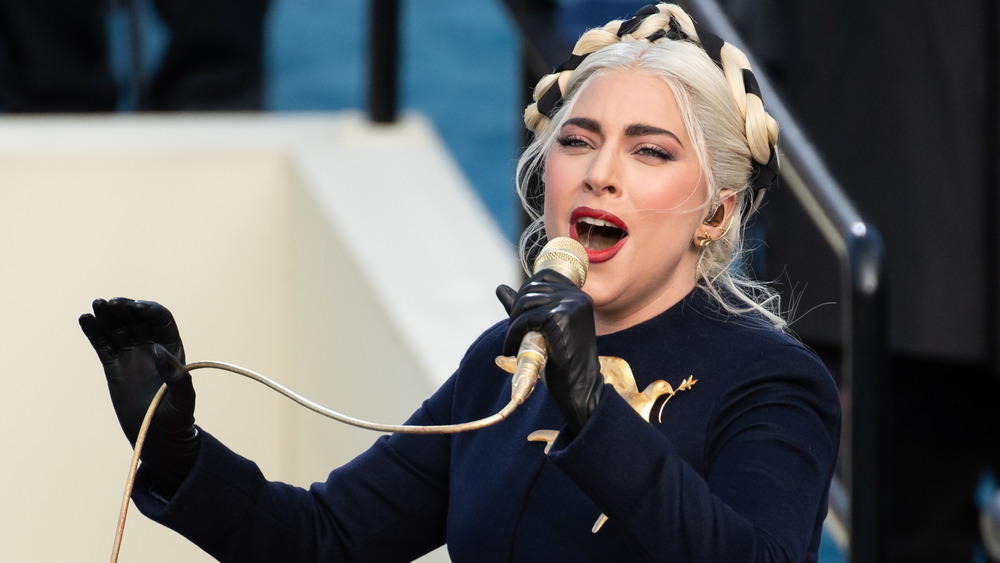 Pool/Getty Images
According to The List's survey results, 48 percent of participants chose Lady Gaga to be their karaoke partner. The choice comes soon after Lady Gaga was in the news after her dogwalker was shot and her beloved dogs, Koji and Gustav, were stolen. Thankfully, the dog walker is okay and recovering in the hospital, and the dogs were found safe days later, according to People. There was no word on what Gaga song people would most want to sing with her, but with so many hits to choose from, picking a song would be a lot easier than keeping up with her incredible vocal range.
But what about Beyoncé, you ask? Queen Bey came in second with 23 percent of the vote, followed by Billie Eilish with 18 percent and Megan Thee Stallion with 10 percent. 
Let's face it, though — the perfect karaoke night would be singing with all four of these amazing superstars. Someone please make this happen.