Why Amanda Gorman's Latest Tweet Sparked Such Outrage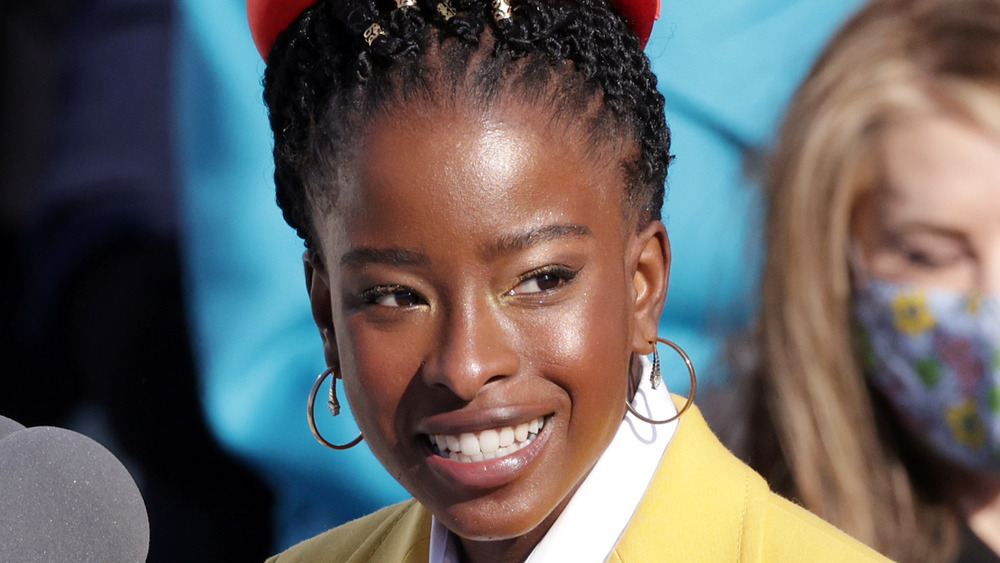 Alex Wong/Getty Images
Amanda Gorman, 22, the former National Youth Poet Laureate, bestselling author of "The Hill We Climb" – which was read at President Joe Biden's Inauguration, – and IMG Model (via People), took to Twitter on March 5, 2021, to share a personal experience relatable to many people of color.
 Gorman detailed the disturbing incident, writing, "A security guard tailed me on my walk home tonight. He demanded if I lived there because 'you look suspicious.' I showed my keys & buzzed myself into my building. He left, no apology. This is the reality of black girls: One day you're called an icon, the next day, a threat."
Shortly after, she added, "In a sense, he was right. I AM A THREAT: a threat to injustice, to inequality, to ignorance. Anyone who speaks the truth and walks with hope is an obvious and fatal danger to the powers that be."
Twitter was outraged by Amanda Gorman's story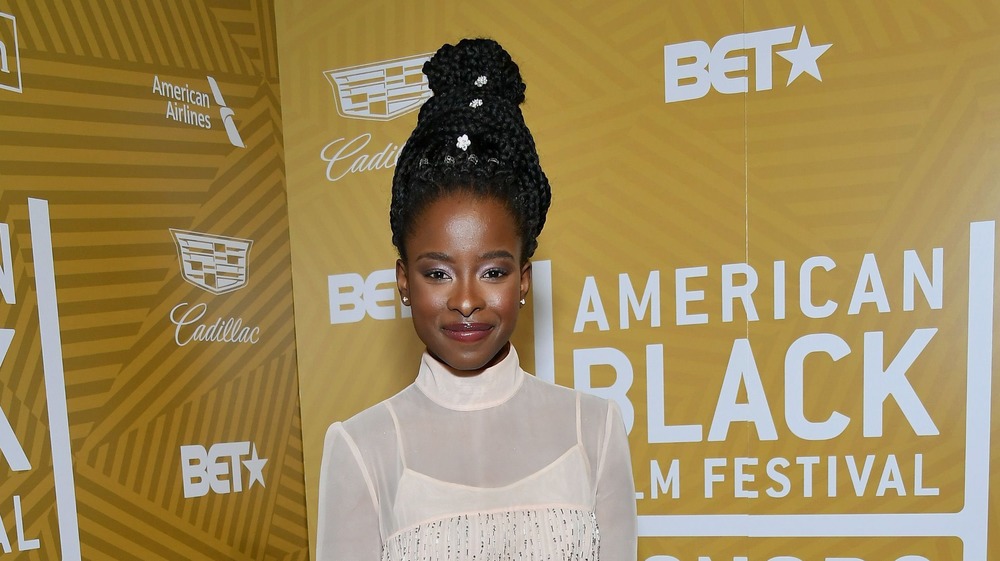 Amy Sussman/Getty Images
Amanda Gorman's recollection of her night shocked, angered, and chilled her followers, many of whom flocked to Twitter to express their support for the young poet. One supporter tweeted, "As a white woman, I have enough I have to worry about concerning my safety. I can't imagine having to put up with this awfulness on top of that. I am so sorry this happened to you. A new age must come." 
Another pointed out, "Because he's comfortable with operating like this, there should be consequences for this case of profiling. For your sake, those he's profiled and for those he will profile." 
Others questioned when would the country's relationship with race shift with the times. A Twitter user echoed this sentiment, writing, "What is it going to take, America?? When does this become something that USED TO happen? I'm the same age as VP Harris. I was bussed. I remember the uproar. How long will it take America? We are stuck in a rut full of hate."