Bethenny Frankel Has Plenty To Say About Meghan Markle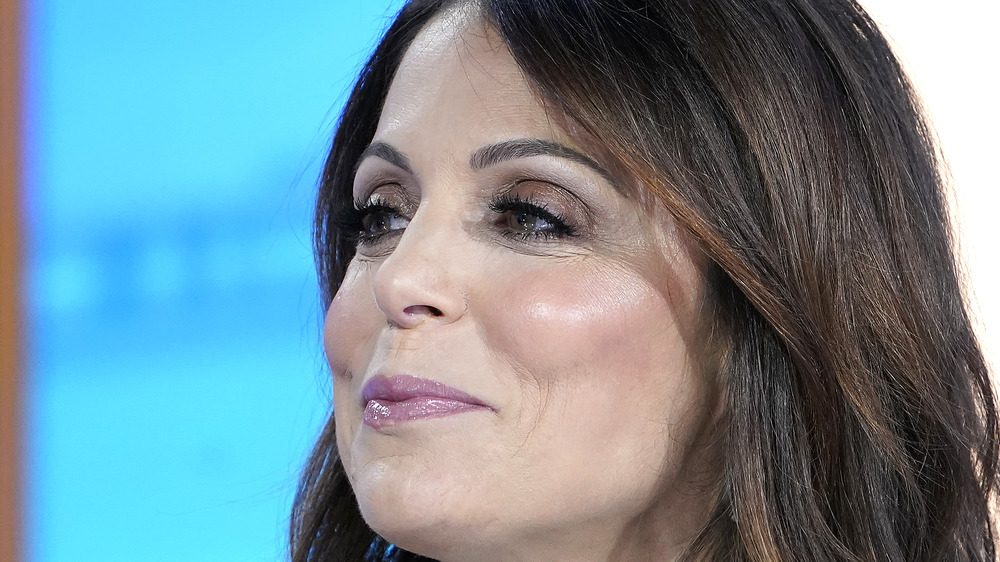 John Lamparski/Getty Images
Meghan Markle seems to generate strong opinions from people. From the royal family — who reportedly oppose her decision to speak to Oprah Winfrey in tonight's tell-all interview, especially with Prince Philip hospitalized — to reality star Bethenny Frankel, who spoke out on Twitter about her true feelings toward Prince Harry's wife (via E! Online).
Frankel's Twitter tirade started when the former Real Housewives of New York star tweeted, "Not since @MonicaLewinsky interview, have people been obsessed with a young female interview like this #MARRY interview. Remember the famous lip gloss?"
She then made it clear she has very little sympathy for Markle's plight — her struggles with the media and that by all accounts she was tortured by her in-laws — tweeting, "Cry me a river...the plight of being a game show host, fairly unknown actress, to suffering in a palace, w tiaras & 7 figure weddings for TWO WHOLE YEARS to being a household name w @Oprah on speed dial, fetching 7 m for interviews, hundreds of millions in media deals."
But the Skinnygirl mogul wasn't even done commenting about the most famous woman in the world and her husband.
Bethenny Frankel also has thoughts about Prince Harry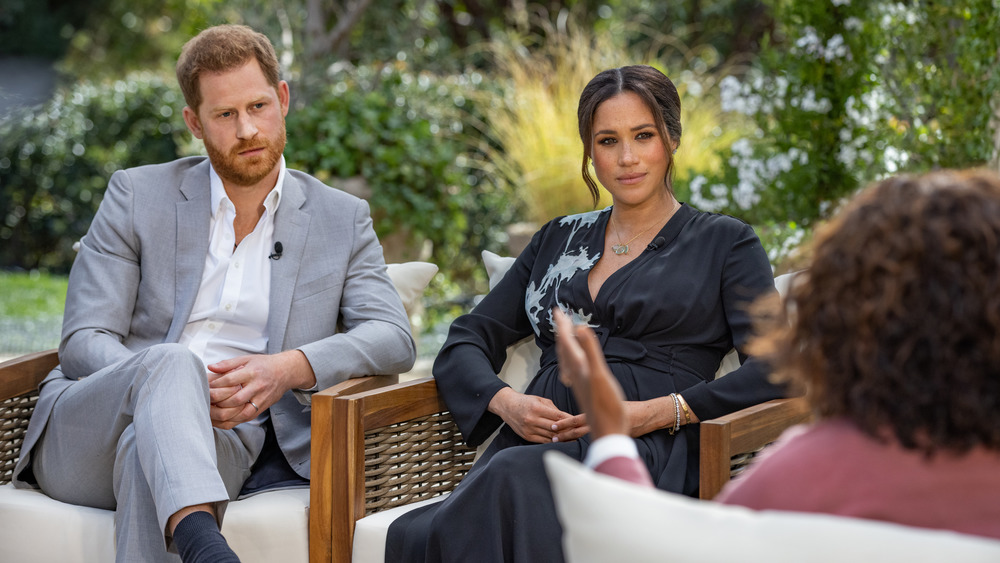 Handout/Getty Images
When someone tweeted to Frankel about the younger son of Princess Diana, "Considering what his mother endured, I think we can at least cut Harry a break here," Frankel was not ready to even let Markle's other half off the hook.
The RHONY alum responded, "I 100 percent give Harry a break. This isn't the way to generate less press & cannot be filed under the guise of wanting privacy to prevent a repeat of previous events. If you hate me for saying it here don't listen to my podcast #justbwithbethenny it's littered with my opinion."
Meanwhile, Frankel also noted about how her situation differs from that of Markle, "I chose reality tv, to work towards making $, to be scrutinized & criticized.I took the trappings & the beatings along with it. It's a rose w petals & thorns. People beg to enter the often toxic institution I signed up for. That WAS the life I chose. You can't play stupid & smart."
Bethenny Frankel's followers beg to differ with the star's opinion of Harry and Meghan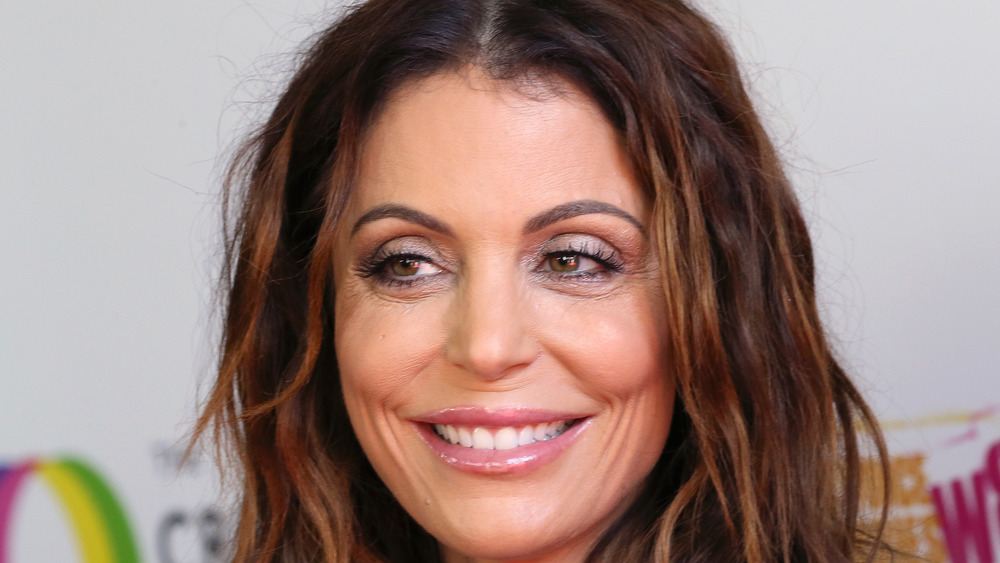 David Livingston/Getty Images
While some fans supported Frankel's take on the formerly-royal couple, many were not on board with her point of view, with one tweeting in response, "She has it very hard in the press over there including them being racist against her. It's a ton of pressure. And for him, he's seeing all these things happening to his wife that led up to his Mom being murdered by paparazzi so, it's legit trauma they are dealing with."
Another questioned the star, asking, "Idk Beth are you forgetting they killed her mother-in-law?" One Twitter user even opined, "This seems unnecessarily cruel. I get your brand/have long been a fan of yours; this seems like something for which you might later apologize."
Finally, one person challenged Frankel, "This is truly a bad move during women's month! Bethenny...just do better."