Here's What Bethenny Frankel Has To Say To Meghan Markle After The Oprah Interview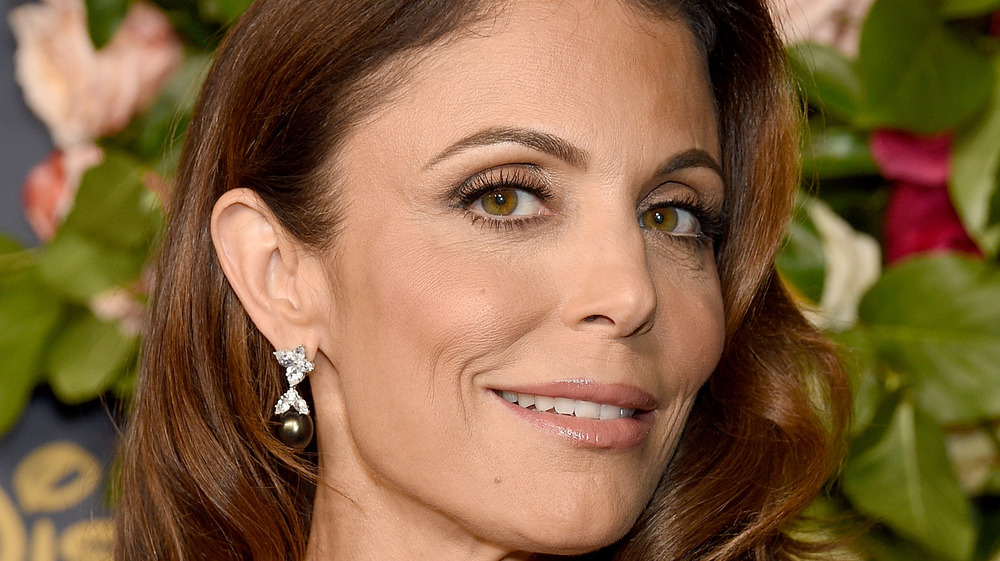 Gregg Deguire/Getty Images
What did Bethenny Frankel have to say to Meghan Markle after the Oprah Winfrey interview? Millions of viewers tuned in to see the much-anticipated interview in which Meghan opened up about life as a senior royal (via Forbes). Sadly, a lot of what viewers learned was tragic, as Meghan endured hardships which challenged her mental health including racist behavior toward her son, Archie (via The New York Times). What was heartening, however, was how supportive and loving Prince Harry has been of his wife, showing the world that love truly can conquer all.
Not everyone was sympathetic to Meghan's plight, however, at least before the interview aired. That included Real Housewives of New York City's Bethenny Frankel, who ripped into Meghan earlier in the day on social media. "Cry me a river," she tweeted, before calling Meghan a "fairly unknown actress" who made a ton of money thanks to her stint in the royal family. She compared herself to Meghan in a subsequent tweet that said she "took the trappings & the beatings along with it," and that "it's a rose [with] petals & thorns." Bethenny closed by saying that she chose to be a famous celebrity, insinuating that Meghan should have known what she was getting into.
However, after the interview aired, Frankel dramatically changed her tune.
Bethenny Frankel walked back her comments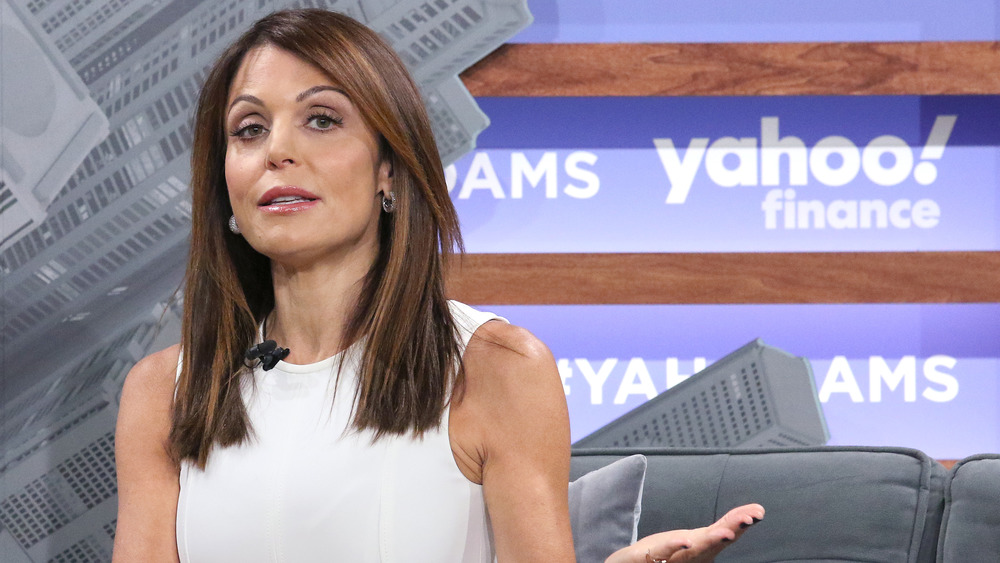 Jim Spellman/Getty Images
While Bethenny Frankel clearly had little sympathy before Meghan Markle and Harry's interview with Oprah, after watching the tell-all chat she changed her tune. "Emotional distress & racism must feel suffocating & powerless," she tweeted. "I'm a polarizing, unfiltered (often to a fault), flawed person [with] a voice... I'm sorry if it hurt or offended you." 
However, the apology (or arguably, the non-apology) that Frankel shared wasn't enough for many in the Twitterverse, who had some choice words in response. "The privilege here is you never questioned using your voice," one user shared. "And yet you used it on your huge platform to let it be known Meghan should be silenced." And that's not all. "You're an intelligent business woman. You navigated your brand successfully. All about uplifting women," tweeted another. Adding, "Why in the hell would you put out any negative statement about Meghan in the first place?"
As for what Meghan had to say in response to Bethenny, so far she's been mum.