Trump Is Ready To Campaign Against This 'Disloyal' Republican Senator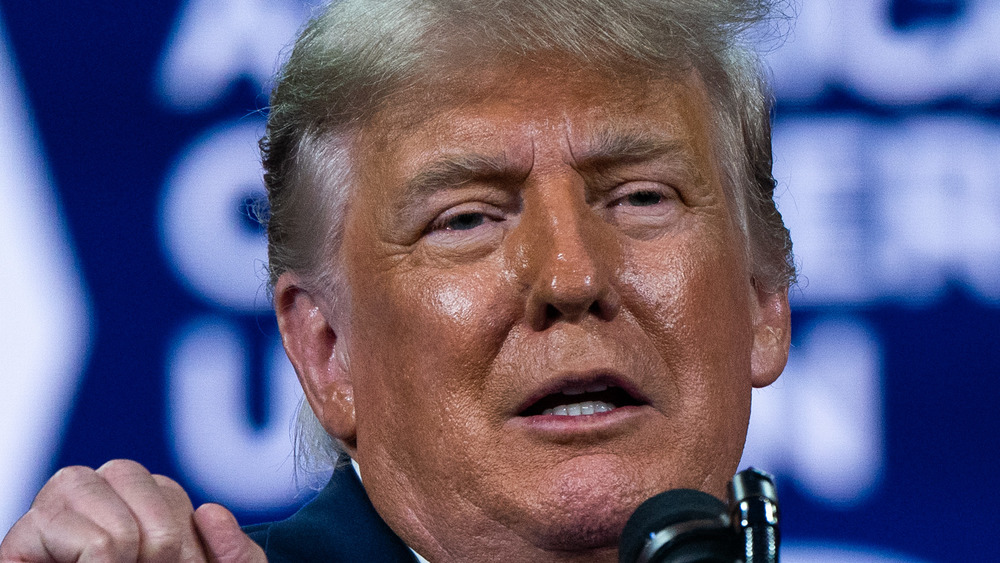 Bloomberg/Getty Images
Donald Trump may be permanently banned from Twitter, but that hasn't stopped him from issuing strongly worded statements about fellow politicians who've been outspoken about their criticism for the one-term president. After all, the former reality television star made headlines daily during his presidency for his penchant of name-calling anyone who disagreed with his policies and/or actions (via USA Today).Even members of Trump's own administration weren't exempt from Trump's chaotic rhetoric on the social media platform (via Huffington Post).
And although Trump's been out of the White House since Jan. 20, he hasn't completely stepped out of the political ring just yet, as made evident by his recent appearance and subsequent speech at the Conservative Political Action Conference (CPAC) in Orlando on Feb. 28, in which he continued to repeat lies about election fraud and other misinformation (via CNN). Now, twice-divorced Republican is seemingly back to his old tricks, as he issued a statement about a Republican senator who has been vocal about her "struggle" to support him amid his handling of the George Floyd protests in 2020 (via USA Today).
Donald Trump had some choice words for Alaska Republican senator, Lisa Murkowski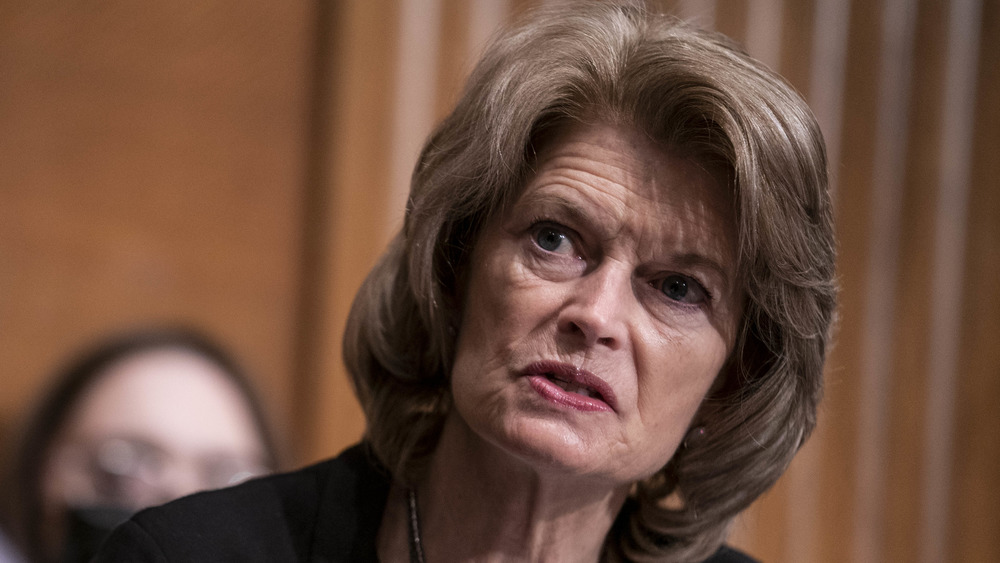 Pool/Getty Images
"I will not be endorsing, under any circumstances, the failed candidate from the great State of Alaska, Lisa Murkowski," reads a statement made by the former president (via Fox News). "She represents her state badly and her country even worse. I do not know where other people will be next year, but I know where I will be — in Alaska campaigning against a disloyal and very bad Senator. Her vote to advance radical left Democrat Deb Haaland for Secretary of the Interior is yet another example of Murkowski not standing up for Alaska."
It should come as no surprise to anyone that Trump is gearing up to campaign against Murkowski, as she was one of the seven Republican senators to vote in favor of convicting Trump for his role in inciting the Capitol Riots on Jan. 6, 2021 (via NPR). Murkowski is the only politician in the group who is up for reelection next year, which explains Trump's targeted statement toward her.
Murkowski's camp has yet to respond to Donald Trump's strongly worded statement.