Trevor Noah's Stunning Net Worth Revealed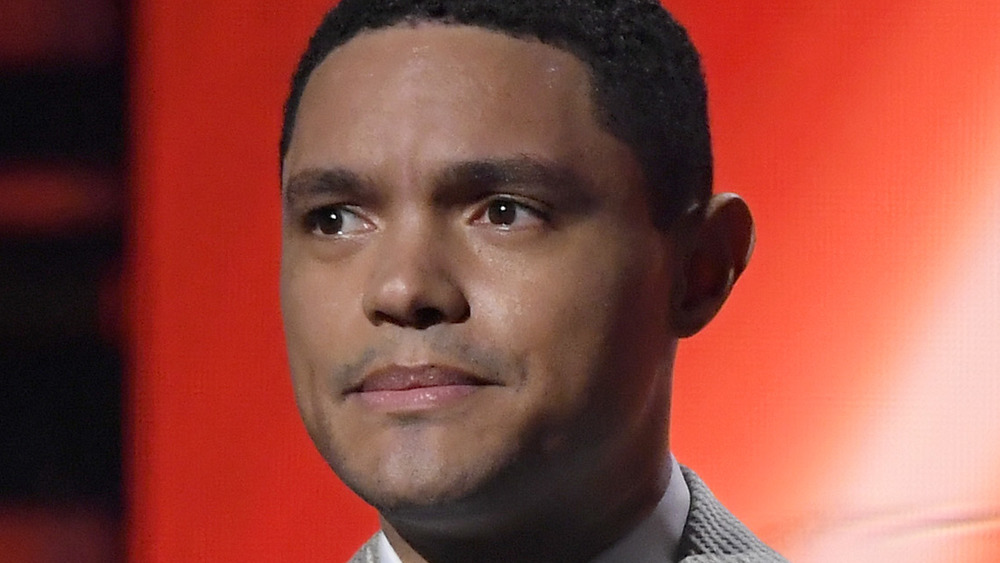 Kevork Djansezian/Getty Images
By now, millions of people are familiar with the face of Trevor Noah, a South African comedian who The Hollywood Reporter dubbed the "busiest man in comedy." Noah replaced Jon Stewart on The Daily Show in 2015, and has come to consider the show his spouse. "What I've come to realize is that life is not as urgent as you think it is. So for me, right now, it's head down and grind, and I don't feel guilty like I'm abandoning or deserting anybody because I'm single. My wife is The Daily Show" (via The Hollywood Reporter).
It took Noah quite some time to get to The Daily Show in the first place. His comedic career began back in 2002 when he was cast in a South African show called Isidingo. He hosted a handful of television series in the years that followed before tackling his own show, simply titled Tonight with Trevor Noah. He's also worked steadily as a stand-up comedian and was the first comedian from South Africa to appear on both The Tonight Show with Jay Leno and The Late Show with David Letterman.
Trevor Noah is worth more than you think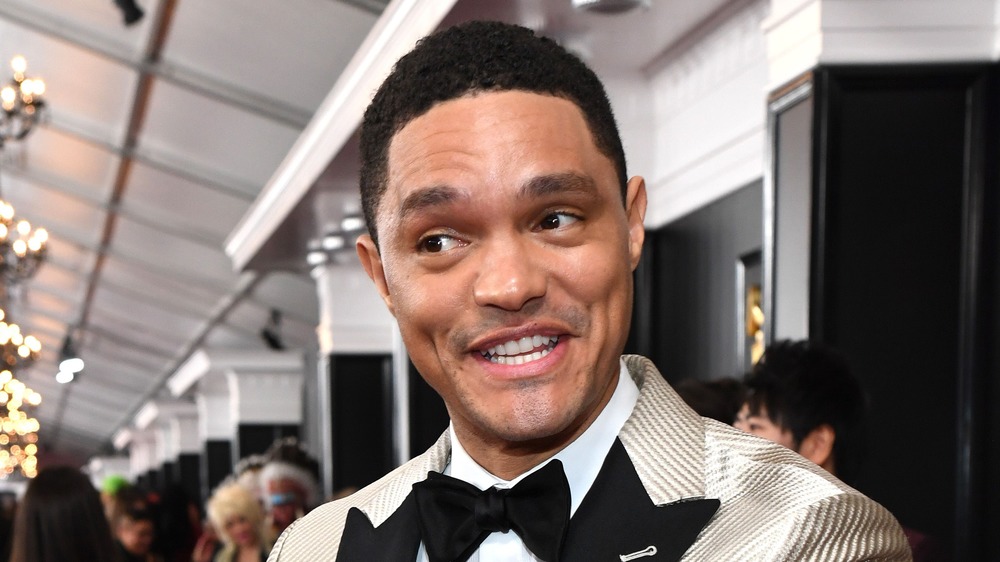 Kevin Mazur/Getty Images
With that impressive list of experience and credentials, it's really no surprise that Celebrity Net Worth has estimated that Trevor Noah's net worth is approximately $100 million. The site also reports that Noah was paid $5 to 8 million throughout the first few years he hosted The Daily Show, but that his salary was bumped up to $16 million after he resigned a 5-year extension contract with Viacom, the parent company of Comedy Central. 
These days, Noah is gearing up for another exciting role: he'll be the host of the 2021 Grammy Awards on March 14. The format of the show will be different than recent award events as artists will be allowed to be on-site instead of video. Noah told Billboard that he hopes the show is seen as "the beginning of when we got to start living our lives again."
Noah also joked that he's most excited about getting to step outside of his home, before adding, "Hopefully this can be a moment of hope. We've gone March to March and I'm as exhausted as everyone else of not living life."