Beyoncé Has Something To Say To Meghan Markle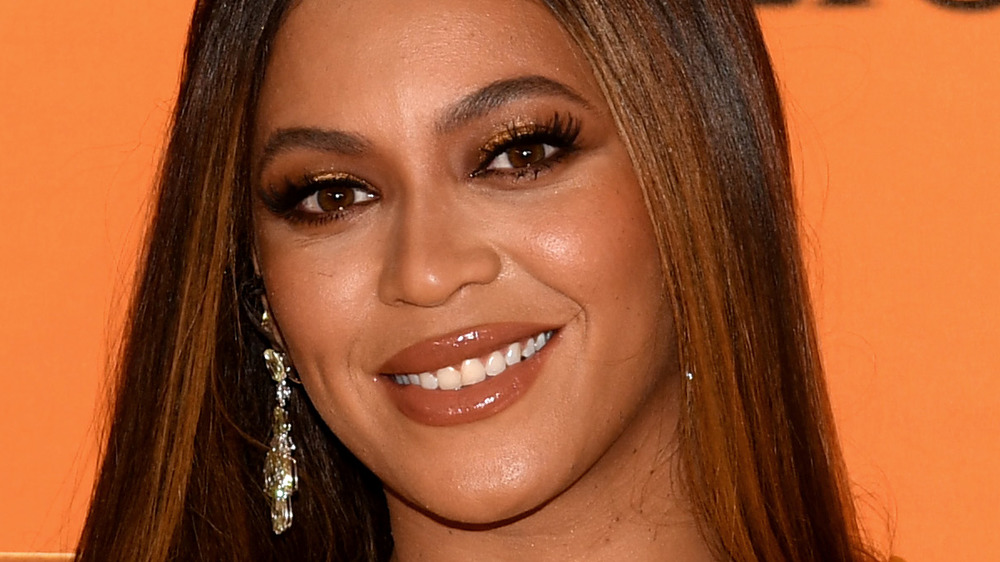 Gareth Cattermole/Getty Images
The fallout from Oprah Winfrey's sensational interview with Meghan Markle and Prince Harry continues. Everybody is weighing in online, from Megyn Kelly to Piers Morgan, who, it must be noted, lost his job at Good Morning Britain following intense backlash over his controversial comments. Plenty of regular folks are contributing to the discussion too, with many calling for greater sensitivity, while, on the other side of the aisle, commenters are denouncing the royal defectors for supposedly biting the hand that feeds. 
There were several noteworthy moments during Harry and Meghan's interview, which ran close to two hours, including when Meghan revealed she was suicidal at one stage and claimed she received no support from the royal family, when Harry shared that Prince Charles stopped taking his calls after learning the he and Meghan were unhappy, and when they stated that an unnamed member of the monarchy questioned how dark baby Archie's skin would be (via O, The Oprah Magazine). Although Queen Elizabeth herself released a vague statement, another queen has made her feelings clear: Beyoncé.
Beyoncé stands in solidarity with the duchess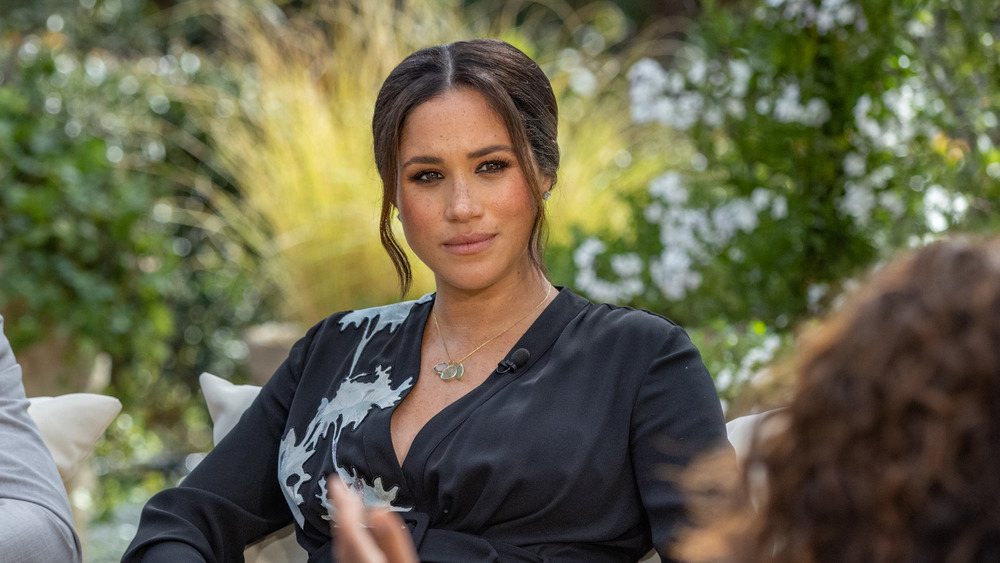 Handout/Getty Images
Queen Bey took to her official website to share a message of support for Meghan Markle. A noted on the site read, "Thank you Meghan for your courage and leadership," alongside a shot of Beyoncé and Meghan attending an event together. The message continued, "We are all strengthened and inspired by you." Her message followed another marking International Women's Day, in which Beyoncé shouted out 12 female "rule breakers," among whom was the duchess herself. "For those who created their own way to tell their stories, found other avenues to get to the destinations, and broke every rule in the process, We See You! We salute each and every one of you on this International Women's Day," the post read. 
Besides Meghan, Beyoncé honored Maxine Waters, Stacey Abrams, Laverne Cox, Alexandria Ocasio-Cortez, and several others. The superstar singer joins a chorus of celebrities praising Meghan for her bravery in speaking out, including the duchess' former Suits co-star Patrick J. Adams, who posted a lengthy Twitter thread, and tennis champion Serena Williams, who shared a sweet Instagram message in solidarity with Meghan.