Why Carole Radziwill's Tweet About Meghan Markle Is Turning Heads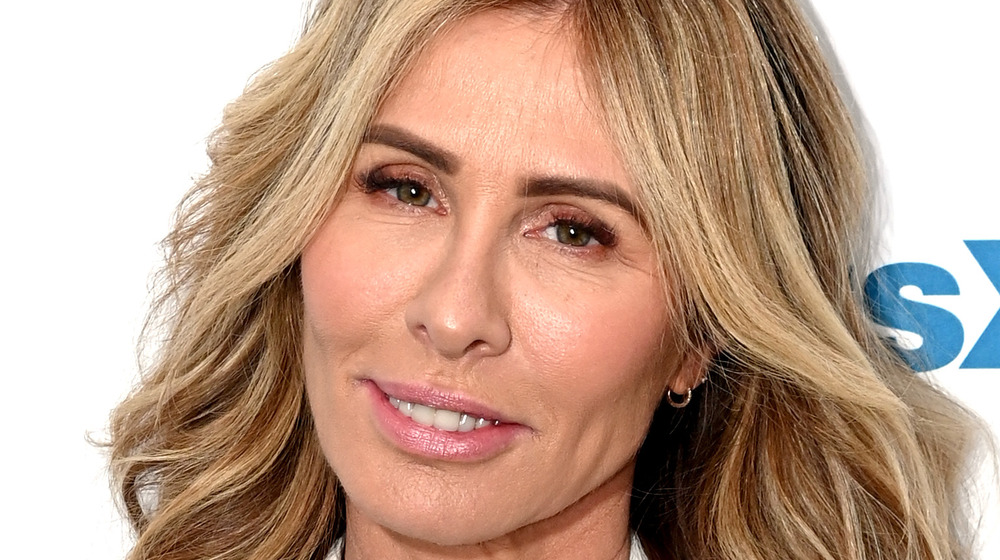 Mike Coppola/Getty Images
Following the explosive CBS interview in which Prince Harry and Meghan Markle revealed their experience in the British royal family over the last four years, celebrities have come forward with their reactions and words of support. As Markle detailed her struggles with mental health and feeling trapped, many drew comparisons to similar feelings in their own lives. For former Real Housewives of New York star, Carole Radziwill, the Duchess' words struck a particular heart string.
Throughout the airing of the show, viewers learned that Radziwill considered Carolyn Bessette Kennedy to be her best friend. After watching Markle and Prince Harry's interview, she took to Twitter to share her thoughts of comparison. Page Six recounts the tweet that said, "I just watched the M&H sit down. Wow. I love how people say Meghan knew what she was getting into...people said the same thing about Carolyn Bessette when she married into the Kennedy family."
The outlet notes that Bessette married JFK Jr. in 1996, three years before their plane mysteriously disappeared near Martha's Vineyard. Radziwill appeared to be noting the parallels between the intense media scrutiny that the Kennedys and the Sussexes have endured, making it almost unbearable. "You could never know. Meghan said it right the perception is nothing like the reality," she finished with.
Carole Radziwill took aim at the royal family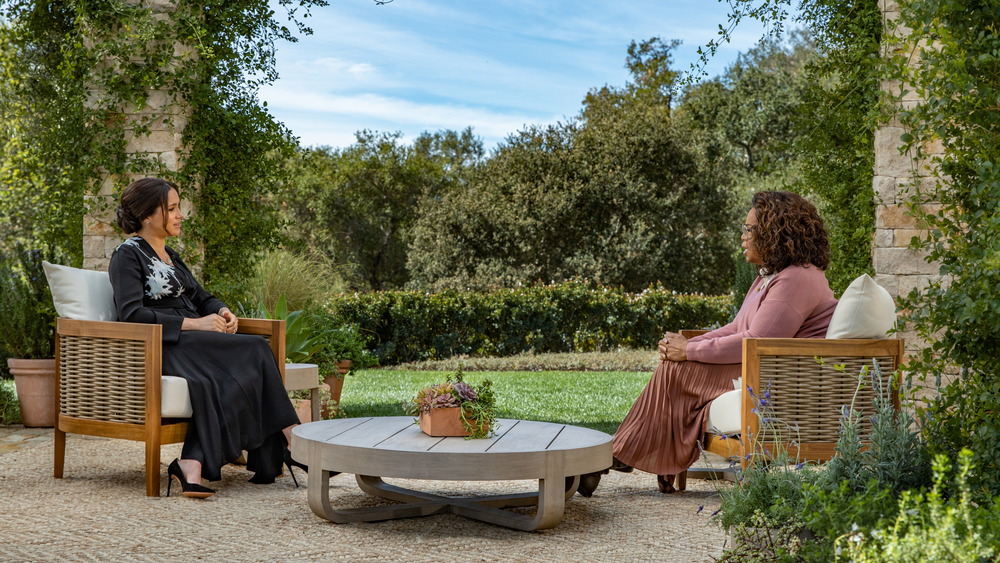 Handout/Getty Images
In addition to knocking commentators who met Markle's claims with skepticism, Radziwill also stood up for the Duchess. "I'll always be on the opposite side of those perpetuating, willfully or not, misogynistic, and perhaps in this case, racist narrative tropes about women marrying into powerful controlling families," she tweeted. The cookbook author was married to Anthony Radziwill, JFK Jr.'s cousin, Page Six notes, and quickly befriended Bessette, counting her as her closest confidant. In the explosive interview, Markle detailed her experience battling the press while receiving little to no support from the royal family, she claimed.
The Queen recently shared a statement in response, saying, "The whole family is saddened to learn the full extent of how challenging the last few years have been for Harry and Meghan."
"The issues raised, particularly that of race, are concerning," the statement added (via People). "While some recollections may vary, they are taken very seriously and will be addressed by the family privately. Harry, Meghan and Archie will always be much loved family members."
The outlet reports that 17 million people in the United States alone tuned in to watch the couple's interview and that 11 million more watched the special on Monday in the U.K. Moving into damage-control mode, the royal family's response has plenty of people talking, especially since the public's outcry has been so loud.