Kate Middleton's Stylish Look Is Turning Heads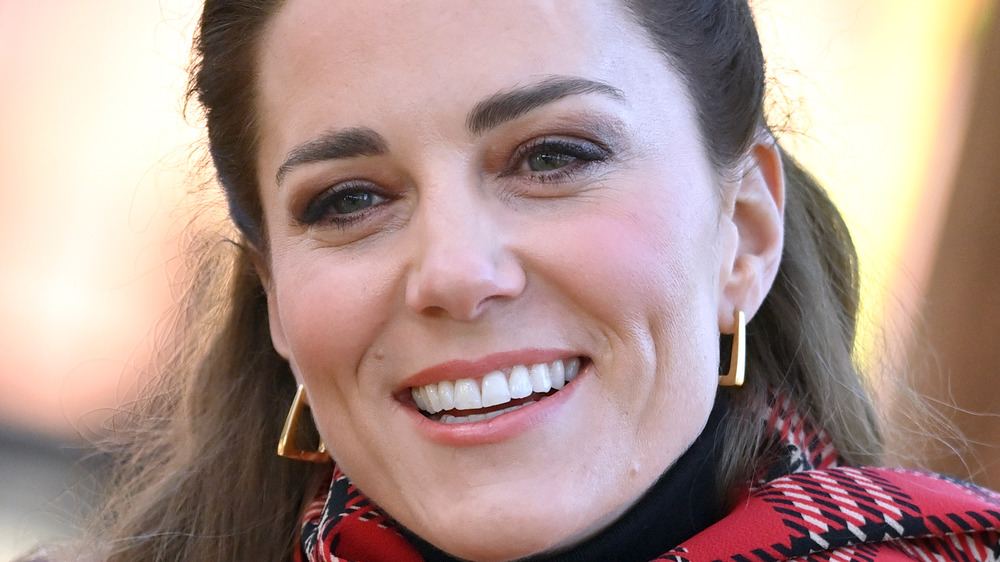 Pool/max Mumby/Getty Images
Just a few days after Meghan Markle and Prince Harry dropped several bombshells in their March 7 televised interview with Oprah Winfrey, Kate Middleton made her first public in-person appearance. On Thursday, the Duchess of Cambridge, Prince William, and their three children, Prince George, Princess Charlotte, and Prince Louis, paid a visit to a school in East London to promote a mental health program. Though Middleton did not make any comments to the press during the event, she did turn some heads with her stylish ensemble (via InStyle).
As she has been prone to do in the past, Middleton made a statement with her fashion choices that went beyond style. During the event, Middleton was decked out in a sophisticated and stylish pink sweater and coat from Max and Co., an independent fashion label based in the United Kingdom (per Daily Mail).
As one of the most famous women in Britain, Middleton has used her celebrity status to showcase independent, UK-based designers. This duty has become especially important as independent labels are struggling to cope with challenges presented by the coronavirus pandemic. "By choosing to wear outfits from home-made brands, she is supporting, and putting her weight behind, an industry which is currently struggling," stylist Susie Hasler, who runs Styled By Susie," told FEMAIL. Adding, "The message is that if these brands are good enough for the future queen to wear, it's time for everyone else to follow suit and champion British-made too."
Kate Middleton's style has evolved over the years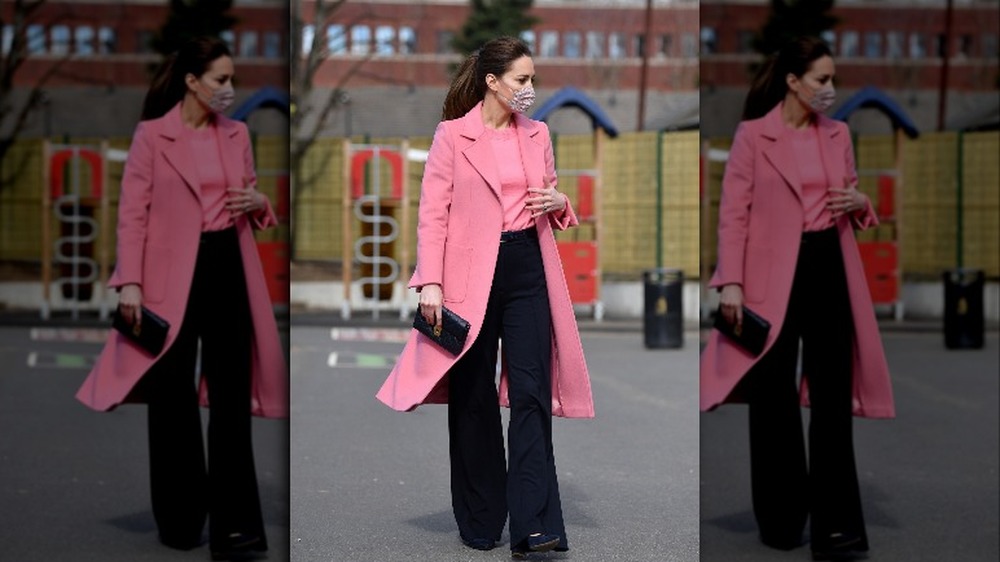 Wpa Pool/Getty Images
Since she officially married into the royal family in April of 2011, Middleton's style has progressively gotten more daring and independent of the crown (read: a bit less stuffy). "I think she has become a lot more confidant," Bethan Holt, author of "The Duchess of Cambridge: A Decade of Modern Royal Style," said in the first issue of PEOPLE Royals. "She started off quite tentatively finding her way and very conscious of her place in the family and I think as she has taken on more responsibility, you really see that in her clothing."
Though Middleton declined to comment during her first public appearance since Meghan and Harry's interview with Oprah, Prince William did take the time to defend the royal family. "We're very much not a racist family," the Duke of Cambridge told a reporter at the event, according to InStyle. Prince William also said that he had not spoken to his brother, Prince Harry, since the interview, but plans on doing so at some point perhaps in the near future. 
During the March 7 interview with Markle and Prince Harry, Oprah questioned the pair about their relationship with Middleton and Prince William. For her part, Markle admitted that Middleton had made her cry following an incident with flower girl dresses during the planning of her wedding (via People Magazine). Prince Harry also admitted to "space" existing between himself and his brother (per Town & Country Magazine).