The Most Popular Makeup Brands In The Country May Surprise You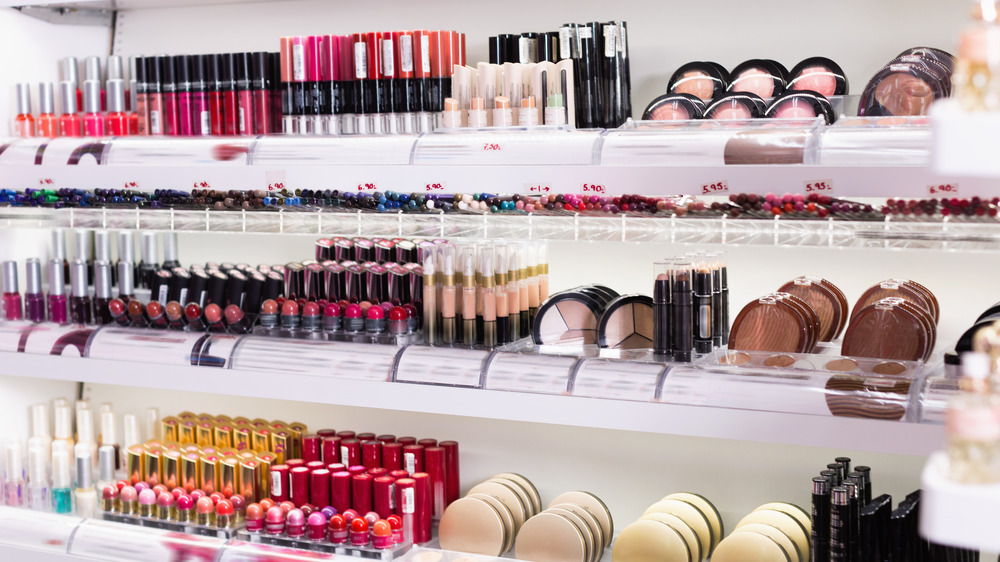 Shutterstock
With beauty influencers all over social media, over-saturating our feeds with "hot" makeup brands and tutorials using the latest palette from one high-end cosmetics brand after another, people might believe the most popular makeup brands in the country are those luxury lines touted by these bedazzled and (often sponsored) brand ambassadors. The fact is, however, as much as beauty addicts may love watching these influencers and learning how to use high-end products, the majority of us aren't actually seeking out these fancy brands as often as certain drugstore brands that are more affordable and far less advertised.
Byrdie did some research into which makeup brands are actually most popular in the U.S., and the results might surprise you. They certainly surprised us! Using Google Trends as its source, Byrdie has announced that the two top makeup brands in the country based on Google searches are not in fact Tarte, Urban Decay, or Mac; they are Physicians Formula and Color Story, both of which you can find on the shelves at your local drugstore or for quick and easy shipping from Amazon.
Regional favorites and most-used brands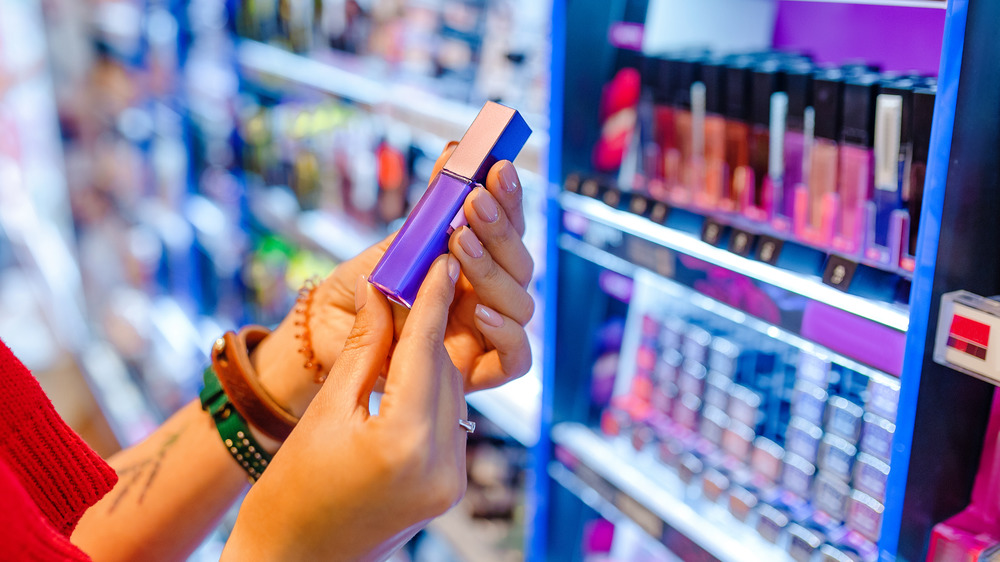 Shutterstock
Now, if this just sounds preposterous to you, there is an explanation that might help: these two brands are the most popular when the data considers all brands, drugstore and luxury, lumped together into one giant category. When, however, the two categories are split up, then the most popular luxury brands in the country are Laura Lee Los Angeles, IT Cosmetics, and Tarte.
It's worth nothing that these results are based upon web searches, not actual purchases. Interestingly, Google also breaks down popularity by state, so Byrdie's map shows you the most-searched makeup brand in the state where you live. New Yorker? Your most popular brand is department store juggernaut Estée Lauder. California? You more than likely love ColourPop.
If you are more interested in which brands are actually used most often, then you might not be surprised to learn that according to Statista's 2019 results, longtime drugstore staple Cover Girl is the most-used makeup brand in the country, followed closely by Maybelline and Revlon.