Survey Reveals The Celebrity Makeup Line Over 16% Of People Have Used The Most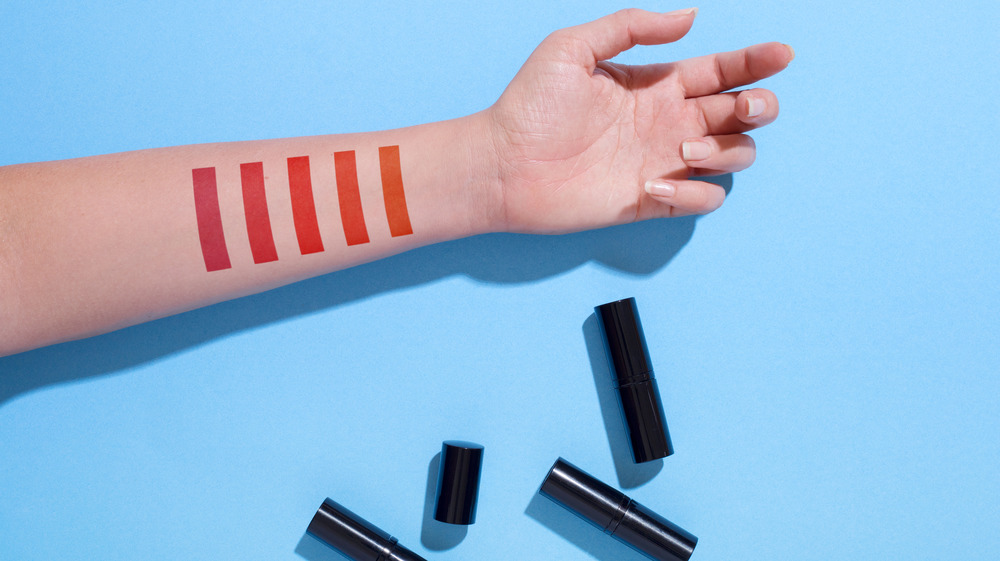 Shutterstock
According to the Daily Mail, one in three women feel like they must put on a full-face of makeup before leaving the house. Concealer, lipstick, mascara, and other products can hide blemishes and enhance features, and today, there are so many options from which to choose, leading to the average female owning 40 different makeup products (via Good Housekeeping).
Data from Statista shows that leading beauty manufacturers (worldwide for 2020) include L'Oréal and Estée Lauder, while beauty brands with the highest numbers of Instagram followers include MAC Cosmetics, Sephora, Urban Decay, and Benefit (according to a June 2020 poll).
Recently, though, there has been a surge in celebrity lines of makeup. Singers, actresses, reality stars, and YouTubers are just a few of the famous who have ventured into this world and offered up cosmetics for their fans to buy. In a List survey, 652 Americans answered our poll, asking which of these celebrity makeup lines is the most popular and used the most.
The top vote-getter for the most popular celebrity makeup line may surprise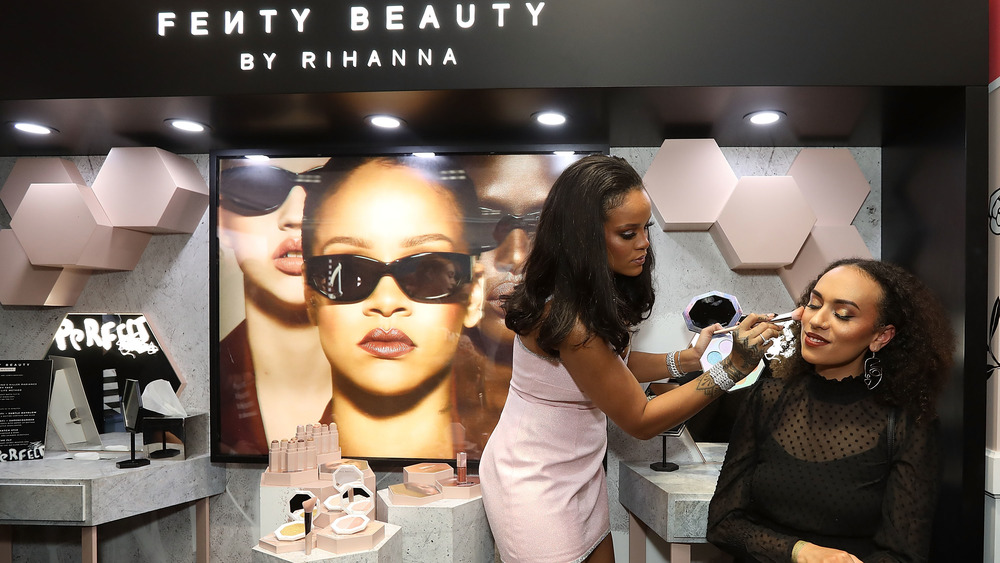 Caroline Mccredie/Getty Images
In The List's poll, readers were asked to choose from five celebrities with cosmetic lines: Jessica Alba, Lady Gaga, Selena Gomez, Kylie Jenner, and Rihanna. Respondents could also vote for "other" if none of these brands matched their preference, and then leave a comment about their favorite. As for the stars named, with over 16 percent, Rihanna was the readers' top choice among the five. Rihanna, of course, created Fenty Beauty, which features products for an array of skin types and tones "so that people everywhere would be included."
Actor Jessica Alba, with 14.72 percent of the votes, had the second most popular makeup line among those listed. Alba co-founded The Honest Company in 2011, a brand of "safe products, simple solutions, and clear information," which also includes beauty items. No surprise that entrepreneur Kylie Jenner also garnered a fair share of votes. With just over 12 percent, Kylie Cosmetics was third among the celebrities, followed by Selena Gomez's Rare Beauty, with 11.81 percent. Gomez's brand is described as "makeup made to feel good in, without hiding what makes you unique."
Finally, perhaps because it is less known at this time, Lady Gaga's HAUS LABORATORIES was fifth among the named options, the choice of 9.66 percent of respondents. And the option with the most votes — more than ⅓ — was none of the above. A total of 34.66 percent of readers chose "other" and listed among their preferred celebrity makeup lines those by James Charles and Jeffree Star.