Meghan Trainor's Stunning Net Worth Revealed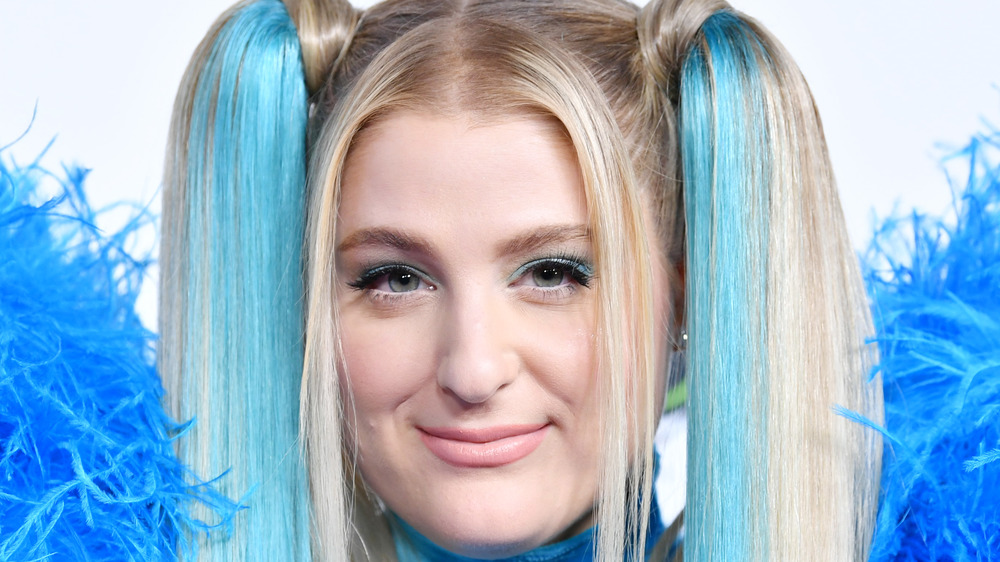 Amy Sussman/Getty Images
Meghan Trainor first captured hearts with her 2014 hit "All About That Bass," a body-positive anthem that put her on the map as a pop artist. Since the song's release, the now 27-year-old has gone on to release three studio albums and earn a slew of award nominations (via IMDb). Trainor even won the award for Best New Artist at the 2016 Grammys. She also recently confirmed that she's welcomed her first child, a son, with her husband, actor Daryl Sabara of Spy Kids fame (via People). 
Despite her obvious talent, her breakthrough in music came as a shock to Trainor. Following the 2016 Grammy nominations, the singer told MTV, "I've always wanted to be an artist and I didn't have everyone believe that, even I didn't believe that, but I know it was a big dream of mine...but to be recognized by the Grammys as an artist, and a Best New Artist, is the top of my whole list in life." 
Her career started with a bang, but success (particularly financial) wasn't exactly linear for Trainor. Still, having a smash hit like "All About That Bass" and, shortly after, "Lips Are Movin'", was sure to put some serious cash in her pockets. So, how much is Meghan Trainor worth today? The answer may surprise you.
How Meghan Trainor made her millions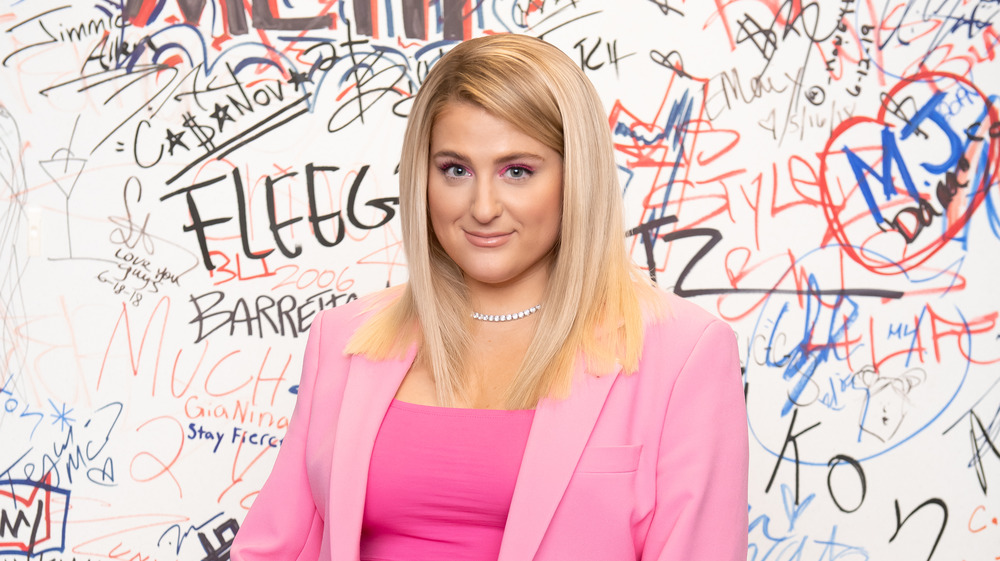 Noam Galai/Getty Images
Celebrity Net Worth estimates that Meghan Trainor's net worth is $8 million. Her wealth makes sense when you consider that "All About That Bass" enjoyed eight straight weeks atop Billboard's Hot 100 list and was certified diamond after selling 11 million units globally. Trainor also embarked on a successful U.S. tour to promote her debut album. Though it ended up being cut short due to a vocal hemorrhage, it's still likely that she earned a decent profit (via Entertainment Weekly).
However, Trainor didn't see her earnings right away. In 2015, shortly after the success of "All About That Bass," the singer opened up to U.K. publication The Daily Star about her financial woes. "I haven't made any money yet," she said. Trainor went on to say, "People think I must be rich but I'm not. I haven't been able to make a big purchase yet but I'm working on it."
It's a common misconception that any artist with a hit song must be wealthy from it, but most of the time, that's not the case. There are several factors involved, such as an artists' specific record contract, if they've been touring, licensing agreements, and much more (via Business Insider). Trainor might not have seen her profits for a little while, but it seems that she eventually received her share and is doing quite well for herself.