Why Grammy Viewers Are Going Crazy Over Taylor Swift, John Mayer, And Harry Styles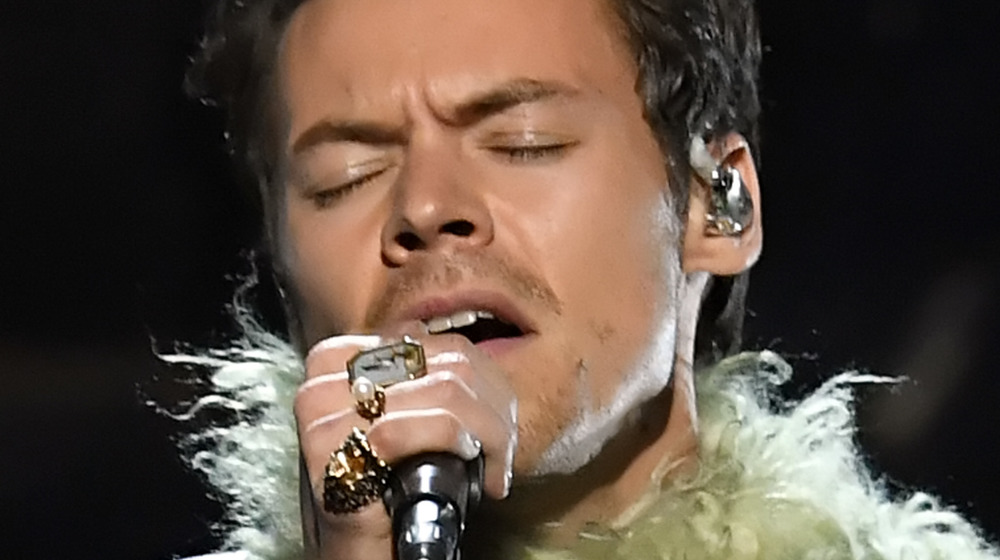 Kevin Winter/Getty Images
So if you haven't been following along, Taylor Swift once dated John Mayer. She also once dated Harry Styles (via PopSugar). More power to her and to anyone to date anyone they'd like. But now the three of them were all performers at the 2021 Grammys and people lost their minds.
Swift performed three songs and Styles took the stage as well, and Mayer also performed; his set was with Maren Morris who was up for Best Country Song award (via ABC and Pitchfork). 
There's no footage of the three of them together, but speculation ran wild online. One viewer tweeted "Wait wait wait wait are Harry Styles, Taylor Swift, and John Mayer in the same place? And the world hasn't imploded?" And another wrote, "taylor harry & john m*yer all in one room i love drama". Another wished they could be here for the potential drama, tweeting, "John Mayer, Harry Styles, and Taylor Swift all at the same award show. To be the f***ing fly in that room".
All three seem to have moved on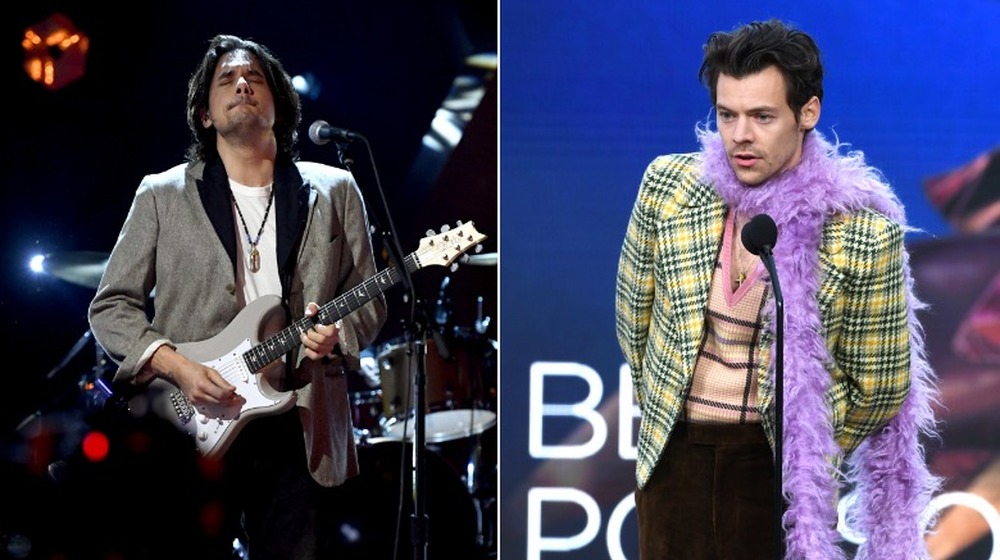 Kevin Winter, Kevin Winter/Getty Images
Swift has written songs about her breakup with Styles — "Out of the Woods" and "Style" — but Styles sees it as a positive: "I think about what it means to me to write a song about somebody else and for somebody else to do that, it's like flattering, even if the song isn't that flattering, you still spent time on it and ultimately, using Taylor as an example, she's a great songwriter. So at least they're good songs" (via Glamour). Swift also wrote about her break up with Mayer in her song "Dear John" to which he followed up with his own song "Paper Doll" that many think is about Swift (via Vanity Fair).
For all the past history and songs written about each other, the singers seem to have moved on and are over the drama. Swift stood up and applauded when Styles won Best Pop Solo Performance for "Watermelon Sugar" — it was an award she was also up for with her song "Cardigan" (via US Weekly). Styles has been coupled up with Olivia Wilde recently and Swift has been dating Joe Alwyn for a few years.