Why This Beyoncé And Trevor Noah Moment Had Grammys Fans Seeing Red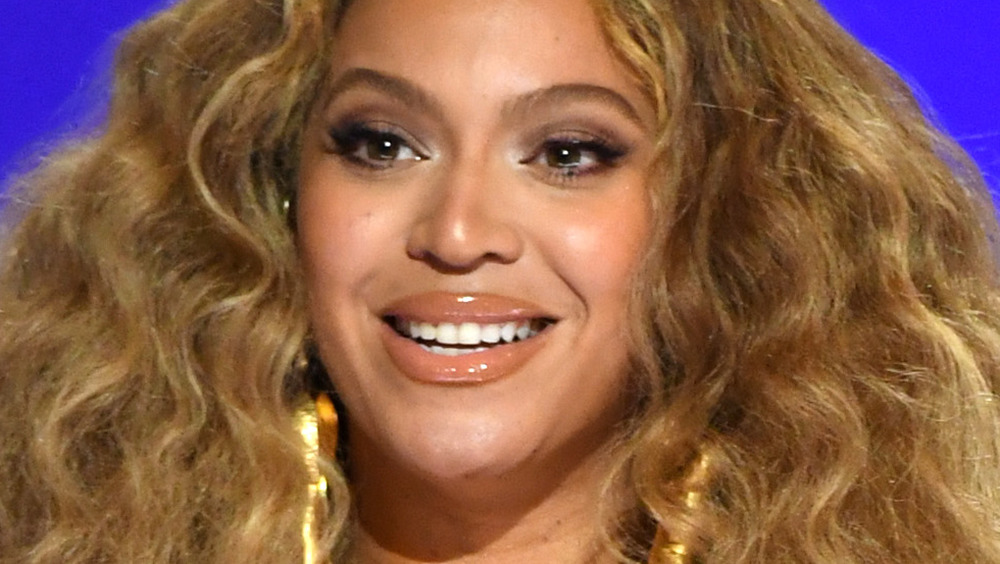 Kevin Winter/Getty Images
Beyoncé had a big night at the 2021 Grammy Awards, with her victories setting a major record: The singer is now officially the female artist with the most Grammy awards. She surpassed Alison Krauss and now has a total of 28 Grammy wins (via The Wrap). 
But there was a moment during the ceremony that left fans angry with host Trevor Noah. Beyoncé was left standing on the stage by the stairs and, although he was standing right there, Noah didn't help her off. Jay-Z helped his wife off the stage, but fans felt that Noah's lack of action was disrespectful.
"Somebody tell @Trevornoah he was supposed to help Beyoncé and Megan down! That looked just plain awkward! Smh," tweeted one viewer, accompanied by a video of the awkward moment. "Even I felt like I got in trouble seeing Jay have to leave his seat to help her down the stairs," wrote another.
Others noted Beyonce looked uncomfortable when Noah announced she'd set a record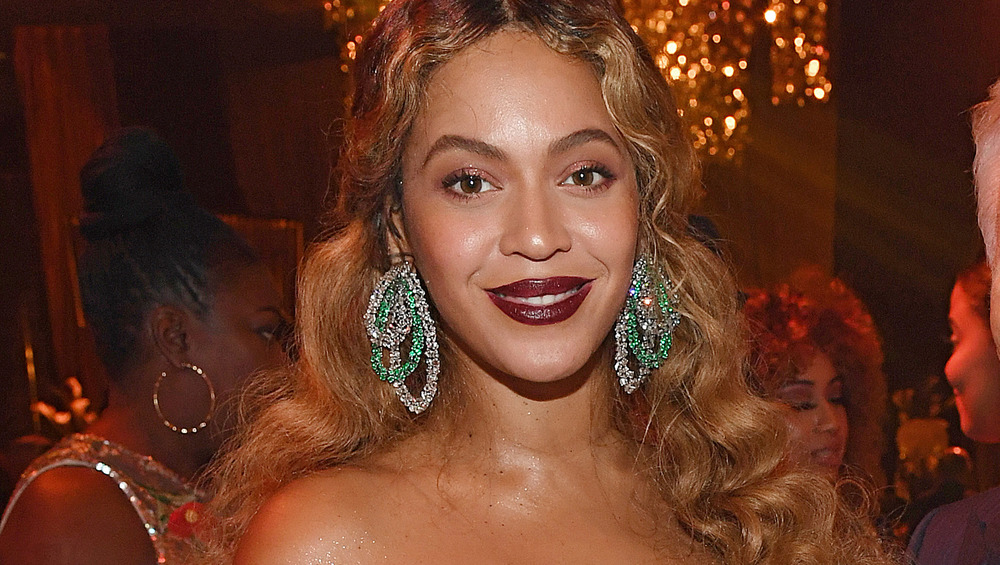 Kevin Mazur/Getty Images
Beyoncé was on the Grammys stage with Megan Thee Stallion when Trevor Noah made the announcement that she had tied with Alison Krauss for the most Grammy wins by a female artist (she surpassed Krauss later in the show). Although the moment should certainly be acknowledged and celebrated, many social media users noted that Beyoncé looked uncomfortable due to the timing and the fact that she was currently sharing the stage with Stallion.
"@Trevornoah definitely pulled a @kanyewest here," tweeted a fan. "Making @Beyonce feel awkward at an award show again." Another Twitter user, meanwhile, made the observation that "Beyoncé not knowing how to react to Trevor Noah mentioning the record tie is like when people sing happy birthday to you and you're not sure what to do."
In short, the entire situation seemed pretty uncomfortable for Beyoncé, and then she ended up stuck on stage until Jay-Z stepped up. "Trevor Noah was suppose to help the Beyonce down the stairs but my mans Hov a gentlemen and player so he got up to help his queen like he should," tweeted rapper CJ Fly.
It's safe to say this wasn't Noah's high point of the evening when it comes to hosting duties.