What We Know About JoJo Fletcher And Jordan Rodgers' New Dating Show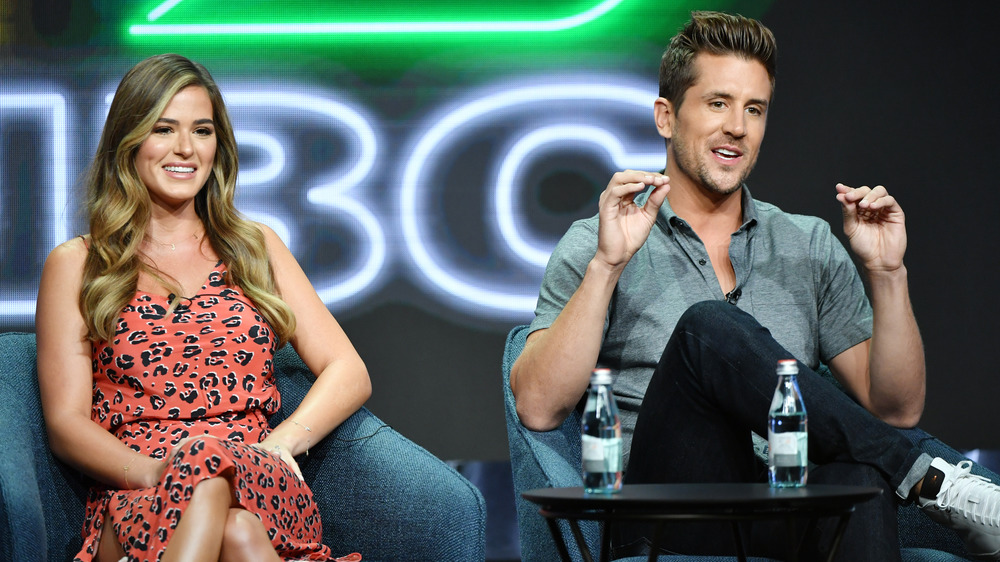 Amy Sussman/Getty Images
In successful Bachelor couple news, JoJo Fletcher and Jordan Rodgers have recently signed a deal to host a dating show called The Big D, according to People. The two will team up to work on the program that puts a group of exes into one house in an attempt to find love with each other or other contestants. Seeming to combine The Bachelor with Survivor, the new show takes place in Costa Rica and involves various activities made to help the contestants bond and confront the obstacles from their relationships with their former partners. The outlet reveals that the 10 divorced couples will also face individual elimination each week from the group's votes.
The objective of the reality show is to work through relationship issues that have hindered couples in the past while making new connections that could last them well into the future. In their statement, the couple said, "After a year full of challenges, the opportunity to join forces with TBS and help people find love was a no-brainer."
"We're excited to go on this adventure in paradise with romantic hopefuls as they step out of their comfort zones and face unconventional dating scenarios in hopes of finding new love," they continued. 
Apparently, the voting on the show is likely the source of most of the drama — the idea is to vote out the person who isn't "relationship material," Deadline reports.
Fletcher and Rodgers might not be married by the time the show airs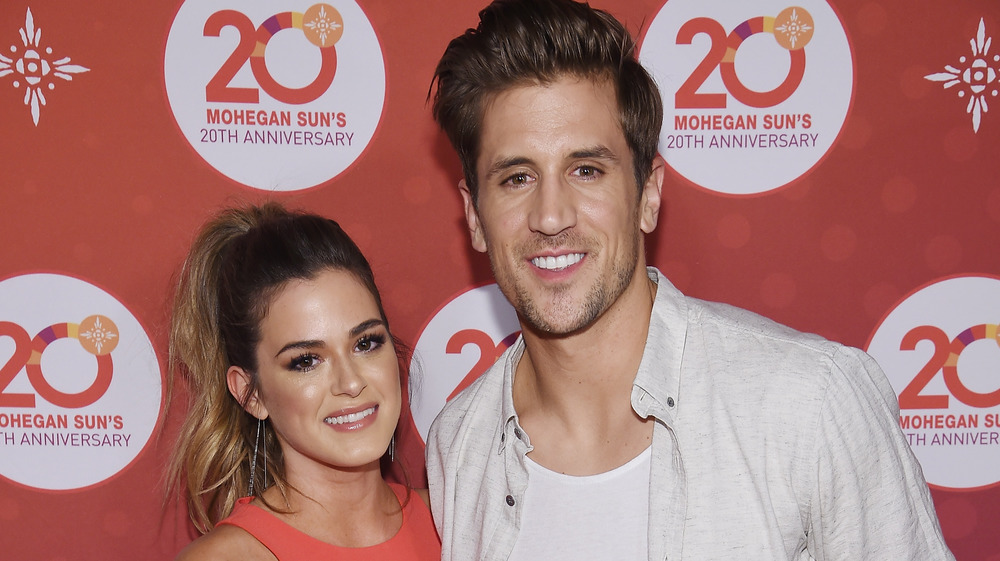 Dimitrios Kambouris/Getty Images
Fletcher recently returned to reality TV to work as a stand-in host during the last season of The Bachelorette while Chris Harrison went to a family engagement. As for their new venture in television, Corie Henson, EVP, Head of Unscripted for TNT, TBS and TruTV said, "Dating is terrifying. Dating alongside your ex while living in the same house could be paralyzing or could help reignite an old flame. The Big D has all of the elements of a great relationship series with a bit of a twist."
The Dallas-native blogger met Jordan Rodgers on season 12 of The Bachelorette, according to Deadline. The two got engaged at the end of the show and had planned their dream wedding for the summer of 2020. Currently, they've postponed their wedding three times in light of the COVID-19 pandemic. 
Fletcher told Extra about their obstacles to walking down the aisle, saying, "I think that Jordan and I have decided, like, if it's not going to work out to have this huge, extravagant wedding that we really have dreamed up, we'll still do it on our own, together. We've been engaged — it will be five years by our new wedding day. If we have to push it another year — six years, crazy — we will get married no matter what!"
Married or not married, Fletcher and Rodgers will be back on the silver screen soon!