Netflix's Country Comfort Has A Star Real Housewives Fans May Recognize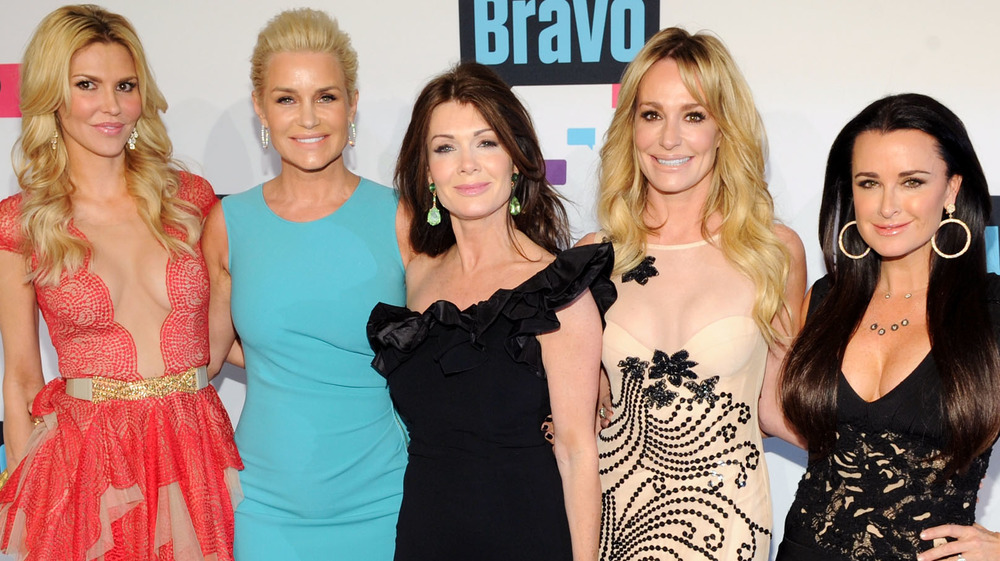 Craig Barritt/Getty Images
Netflix is getting ready to drop a brand-new original sitcom called Country Comfort on March 21, 2021, and it stars a face that many a fan of Bravo's Real Housewives franchise will know: Eddie Cibrian. Housewives viewers will likely recall that Cibrian was married to RHOBH's Brandi Glanville for several years before he began a relationship with his current wife, singer and actress LeAnn Rimes. 
In Country Comfort, Eddie Cibrian stars as the widowed "rugged cowboy" Beau, who is looking for a nanny to help him with his five kids. Luckily his co-star, Katharine McPhee, comes along to save the day. The American Idol alum plays Bailey, an aspiring country singer whose career has recently been upended. (Deadline).
Republic World describes the show as one that will remind viewers of sitcoms from decades past — complete with laugh track. In fact, the series was created by the former executive producer of The Nanny (via Deadline).
Katherine McPhee says what drew her to the show were the musical performances included in it. "I've never watched any sitcoms that had music in them," she told TV Insider. "I thought it was a new element and a fun challenge."
Country Comfort seems more comforting than Eddie Cibrian's interactions with his ex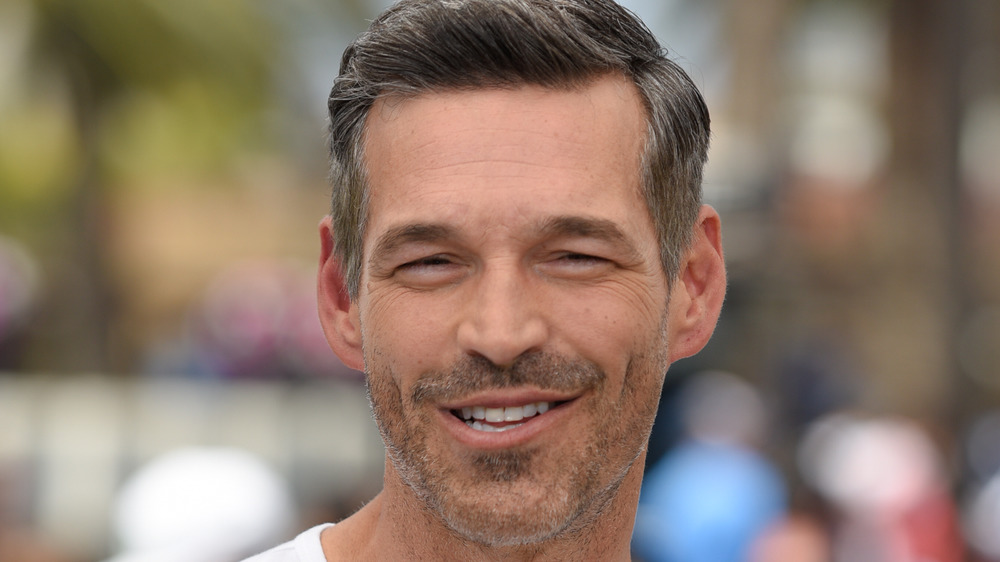 Noel Vasquez/Getty Images
Country Comfort definitely appears more, well, comforting than Eddie Cibrian's interactions with his ex, Brandi Glanville. It seems like their issues are reignited in public every other year, with Glanville most recently claiming Cibrian and LeAnn Rimes weren't letting her see her own kids. As Us Weekly reported last March, Glanville tweeted that her co-parents weren't letting her kids be with her during the beginning of the coronavirus pandemic's stay-at-home orders. "It's very crazy that I've been alone for this entire week and I can't be with my children because it happens not to be my week in our divorce settlement," she wrote. "I think that this is a time with special circumstances and I should be able to be with them."
Glanville followed up a few days later, reporting that she was reunited with her kids that Sunday, but it could have been different. "I got the boys back today," she wrote on Instagram. "I still will never understand why we all don't stay together in [their] mansion with me in the guest house so we can both be with our kids. Guess I'm just further involved or removed" (via Us Weekly).