The Reason David Foster Is 'Annoyed' With Katharine McPhee After Her Latest Interview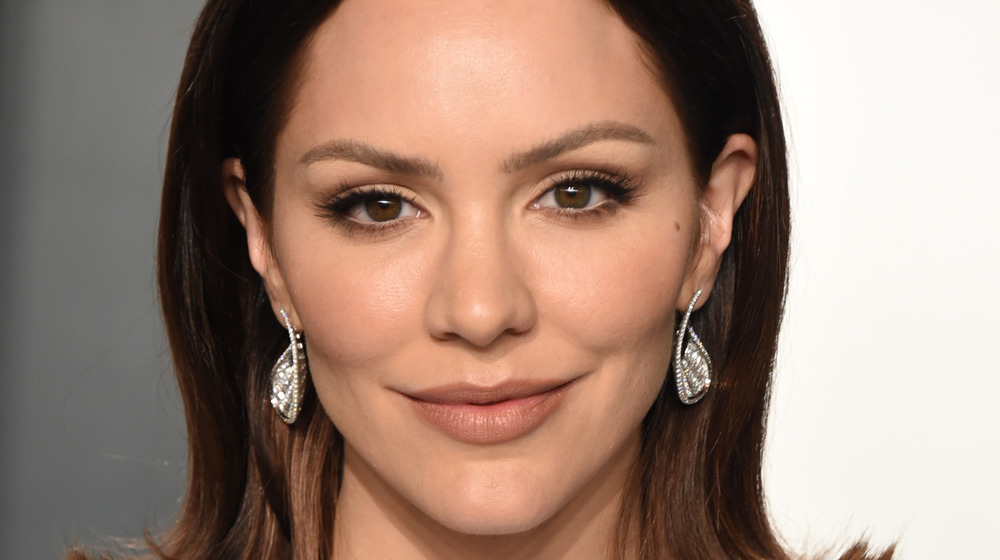 John Shearer/Getty Images
David Foster and Katharine McPhee welcomed their little boy, named Rennie David Foster, to the world on February 24, 2021. During a March 2021 interview with Today with Hoda and Jenna, the American Idol alum revealed the son's name, but apparently hadn't told her husband she would do so beforehand.
"OK, well, his name - we haven't said anything," the actress explained. "My husband probably will kill me for saying it, but his name is Rennie David Foster," And it seems like she was right.
On a recent episode of SiriusXM's The Jess Cagle Show, McPhee told hosts Jess Cagle and Julia Cunningham that the announcement did cause a bit of friction her Foster. "My husband was kind of annoyed. I said, 'What was I supposed to say? Nothing?' Like, 'I'm sorry, we're not sharing the name?'" she recalled (per People). "Because we don't want to be that pretentious over the name, but just, it's the only kind of thing you can hold onto that feels private, you know, that you can kind of keep."
Katharine just couldn't find a way to say no to Hoda Kotb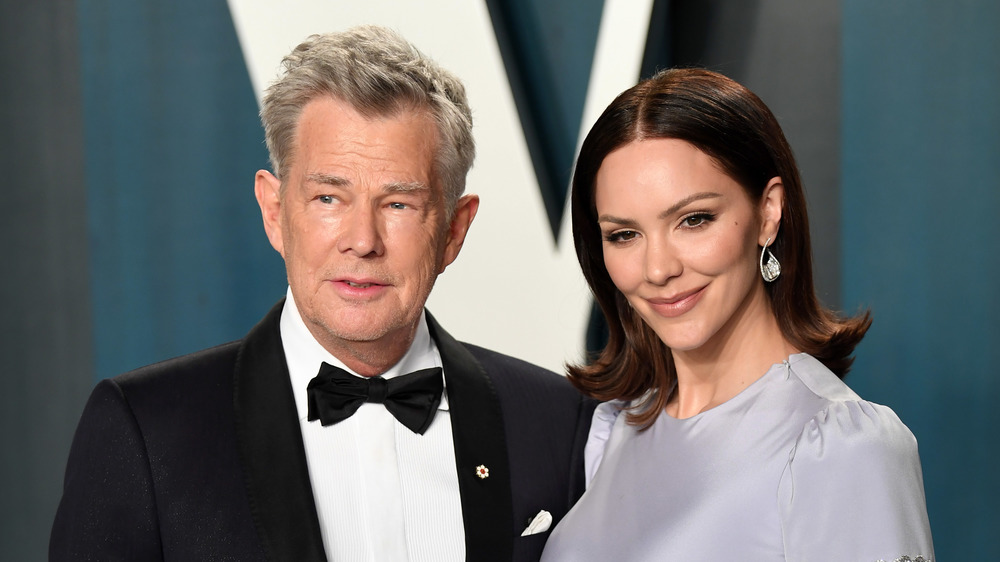 Karwai Tang/Getty Images
The impromptu reveal may have come down to the couple's relationship with Today's host Hoda Kotb. "But Hoda just asked me on the Today show like, 'What's his name?' And I didn't want to be like, 'Sorry, we're not sharing it.'" 
Co-host Julia Cunningham replied, "You can't say no to Hoda." To which Katharine McPhee agreed, "You can't say no to Hoda." The new mom also added, "My husband's friends with her too. So anyway, I think he's like a little bit—he's just like, 'It's the only thing we have to keep private.' And I'm like, 'I'm sorry. She asked me the question.'"
While her husband David Foster may have wanted to keep baby Rennie's name under wraps, McPhee didn't think the reveal was a big deal at all. "The cat's out of the bag," she said. "It's not like, you know, we're the only people who've named our child something, but it's just, we wanted to keep it as private as long as we could. Anyway, I'm in trouble, but hopefully my husband won't be too mad at me!"
The singer also revealed that they were given the meaningful name from a family member only two hours before the child was born. "We were going to name him something totally different," McPhee noted, "which was a great name, but not something that meant something," (per E! News). And that unused name, she kept to herself.