The Real Reason Dead To Me Ended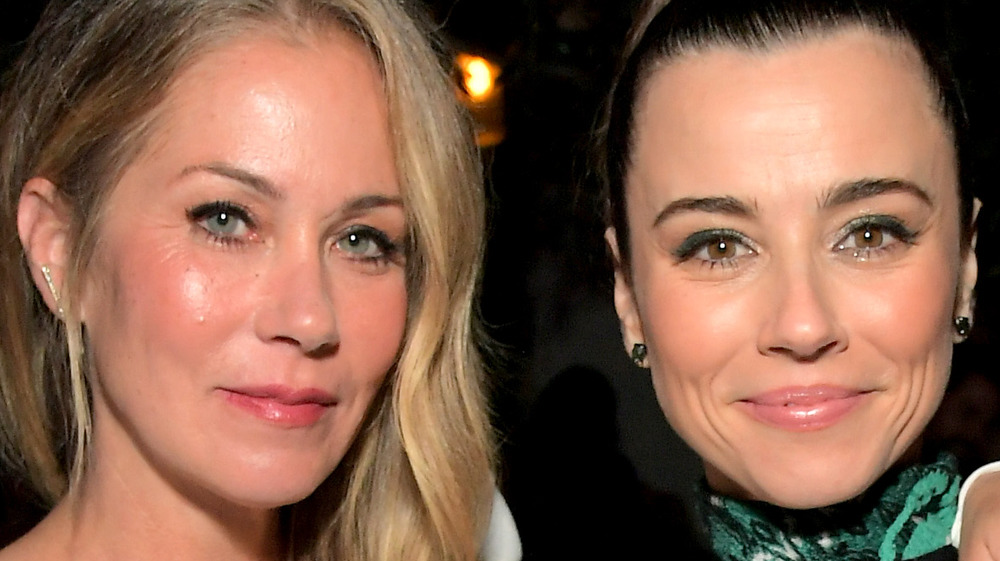 Charley Gallay/Getty Images
Last year was a rough one for everyone, including those in television production. Due to the ongoing coronavirus pandemic, a lot of shows were forced to halt production or were even canceled. While Netflix's Dead to Me won't wrap up its season 3 production until late 2021, that's not the reason why it will be the show's final season (via Showbiz Cheatsheet). According to TV Line, show star Christina Applegate tweeted out that the creators agreed that this upcoming season "was the best way to tie up the story of these women." 
*SPOILER AHEAD*
If you're unfamiliar with the show, Dead to Me is a dark comedy about a widow (Applegate) who searches for the hit-and-run driver who killed her husband. Along the way, she befriends Judy (played by Linda Cardellini) in therapy, who *spoiler* ends up being that person. The first two seasons of Dead to Me received great reviews from critics and were even labeled "certified fresh" on Rotten Tomatoes. So, it comes as a bit of a shock to fans who must now say goodbye to these women so soon.
Dead to Me isn't the only beloved Netflix show coming to an end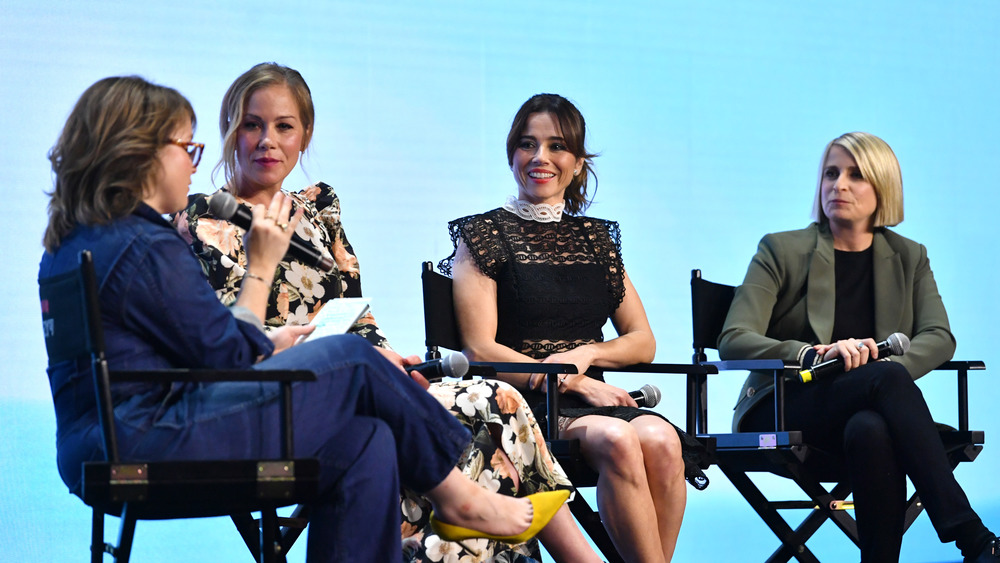 Emma Mcintyre/Getty Images
While Dead to Me decided to end on its own, a few other Netflix shows got the ax before they were able to produce a final season. One of the biggest upsets this past year was the canceling of Netflix's GLOW. The comedy series about women's wrestling starring Alison Brie was set to shoot a fourth and final season, but due to the COVID-19 pandemic, it was reported by Deadline that Netflix decided not to proceed with its shooting schedule. 
Other Netflix shows like Chilling Adventures of Sabrina (per The Hollywood Reporter), Grace and Frankie (per Oprah), and F Is for Family (per THR) were given a final season with their cancellations. But unlike Dead to Me, their endings were not a decision made by the show's creators. As Dead to Me's creator, Liz Feldman, said, "From start to finish, Dead To Me is exactly the show I wanted to make. And it's been an incredible gift." As far as season 3 goes, you can expect them "to close out these characters in a satisfying way" (via Elle).