The Sweet Way Queen Elizabeth Thanked The Hospital That Saved Prince Philip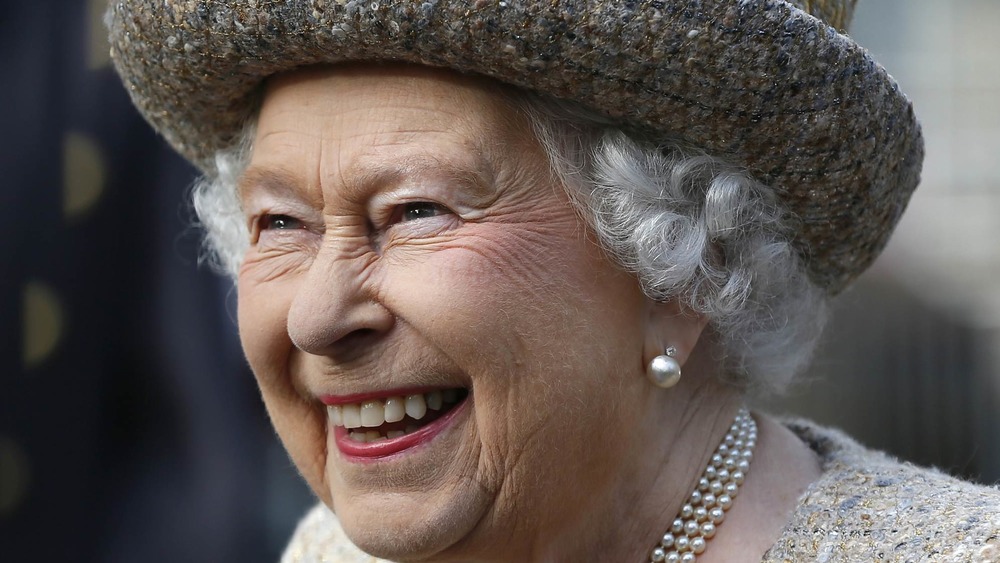 Wpa Pool/Getty Images
When her husband was in the hospital and her grandson and his wife were opening up to Oprah, Queen Elizabeth found solace in puppies. As royal biographer, Penny Junor told The Sun, corgis "have over the years been closer to her than any human being ... of course corgis also seldom rush off to LA to give interviews."
Now, of course, Prince Philip is back home with her in Windsor Castle (via NBC News). And the after-Oprah "crisis meetings" that, as per US Weekly, had consumed the Queen's time are presumably winding down, too. At the very least, the wheels are starting to turn at Buckingham Palace. The Firm has begun taking a series of concrete actions in response to Meghan and Harry's Oprah revelations, including the search for an employee who will promote "greater diversity and inclusion at the palace," according to what a source told US Weekly. 
Queen Elizabeth, meanwhile, has turned her attention to sweeter things. Express reports that Her Majesty sent flowers and a thank you note to staff at St. Bartholomew's Hospital, where her husband received heart surgery in early March.  
Inside Queen Elizabeth's note to St. Bartholomew's Hospital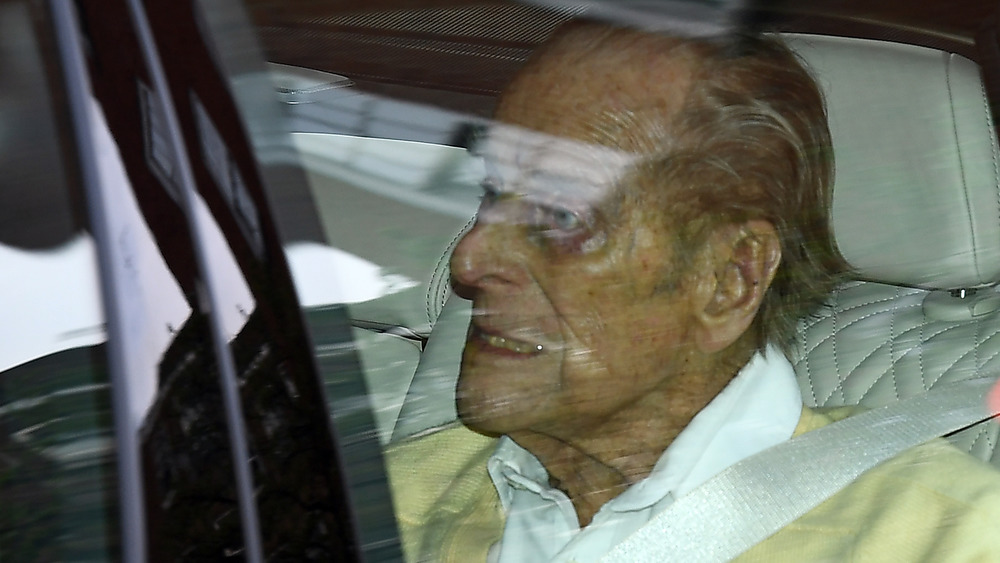 Jeff Spicer/Getty Images
Express reports that the flowers that Queen Elizabeth sent to St. Bartholomew's — and which the hospital's chief executive, consultant cardiologist Professor Charles Knight received — included irises, tulips, mixed narcissi, and ranunculus. The bouquet, itself, speaks volumes to the queen's gratefulness. Irises, for example, are symbols of royalty, according to Petal Republic. Tulips, as per FTD represent love, rebirth, and charity. Narcissi, on the other hand, stand for hope, joy, and new beginnings (via Interflora). 
Her Majesty's note to St. Bartholomew's, however, was significantly more somber. Sent on the National Day of Reflection, the anniversary of the UK's first national lockdown, it acknowledged the suffering struggles endured by the British people throughout the pandemic. "As we look forward to a brighter future together, today we pause to reflect on the grief and loss that continues to be felt by so many people and families and pay tribute to the immeasurable service of those who have supported us all over the last year," said the note. 
The Queen received her COVID-19 vaccine in early 2021. She's since participated in community outreach to promote the UK's vaccination drive. "It was very quick, and I've had lots of letters from people who have been very surprised by how easy it was to get the vaccine," she said via video call with health professionals, "And the jab—it didn't hurt at all" (via Harper's Bazaar).