Queen Elizabeth's Favorite State To Visit In The US May Surprise You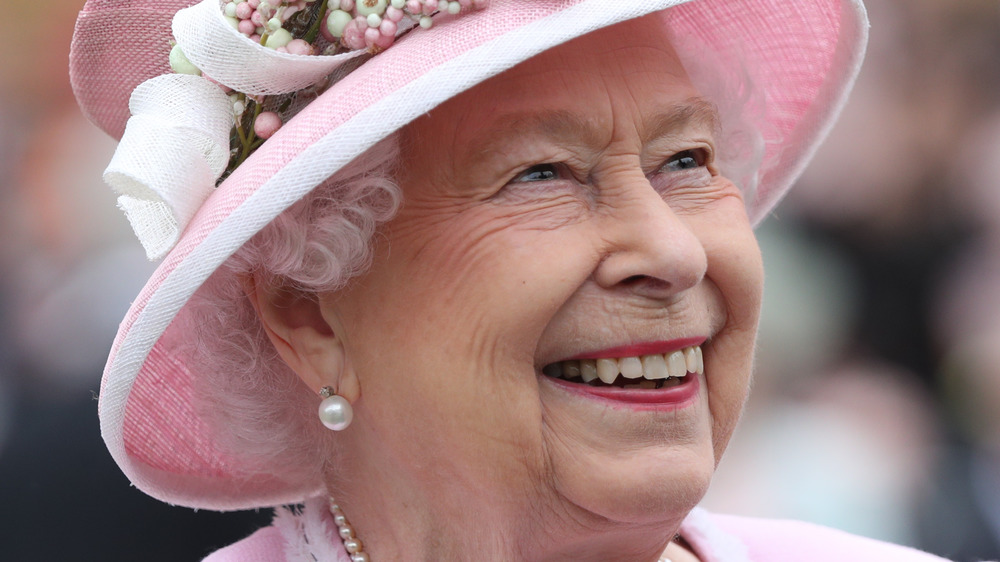 Wpa Pool/Getty Images
When it comes to U.S. states, Queen Elizabeth plays favorites, although certainly not with California. Kate and William enjoy personal holidays to the Caribbean island of Mustique. Charles and Camilla are known to frequent the Greek island of Corfu (via Good Housekeeping). But unlike her offspring, Queen Elizabeth II has non-tropical vacation goals. Yes, that rules out Hawaii. And while, per AP, Her Majesty has set foot in Chicago, Jamestown, New York City, and Washington D.C., the queen's favorite state is neither Illinois, nor Virginia, nor New York. Far from it.
Instead, when Queen Elizabeth prepares to travel on her own time, no doubt packing her favorite Earl Gray tea, and (as reported in The Telegraph via Today) barley sugar to combat jet lag, she often heads to a state with a climate as gray as Great Britain's. Publishers Weekly reports that Queen Elizabeth has visited Kentucky five times on unofficial business since ascending to the throne. With an average temperature of 55 degrees Fahrenheit, you can bet it's not to work on her royal tan (via Britannica).
What Queen Elizabeth does in Kentucky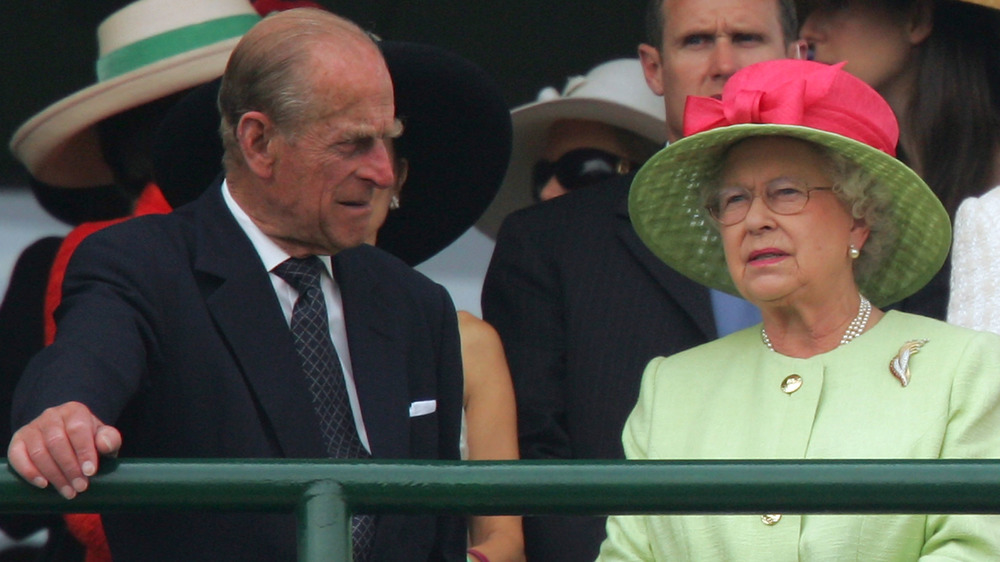 Matthew Stockman/Getty Images
You might remember that Queen Elizabeth attended the 2007 Kentucky Derby (via WLKY). For Her Majesty, it's always been about horses. On her first trip to Kentucky in 1984, Queen Elizabeth stayed with oil heir William Farish, and his wife, the du Pont heiress, Sarah (via The New York Times). The main attraction? Their 1,400-acre horse-breeding farm. She went to tour the Farish's and a series of other horse farms, keen to learn about the breeding operations that might increase her horses' competitivity in the UK's racing scene. The queen, at the time, owned 27 horses due to race competitively.
In 1986, Queen Elizabeth returned to Kentucky. By then, as per AP, Her Majesty owned "six or seven" horses in the state. When she went back in 1989, UPI boasted that the queen had never before visited the same place three times, outside of the UK, on private business. "Firstly, she is an expert and very enthusiastic horse breeder and Kentucky has an unrivaled reputation as a horse breeding state," Francis Cornish, information counselor at the British Embassy justified the queen's visit to the news outlet, "And secondly her two previous visits she greatly enjoyed herself." Publishers Weekly, for its part, quotes a witness to her frequent Kentucky visits. "She felt very much at home," they observed, "there was an atmosphere of informality and gaiety I never saw in England. Guests were all from the horse world; conversations rarely strayed from thoroughbred topics."