The Real Reason Mark Ruffalo Almost Quit 13 Going On 30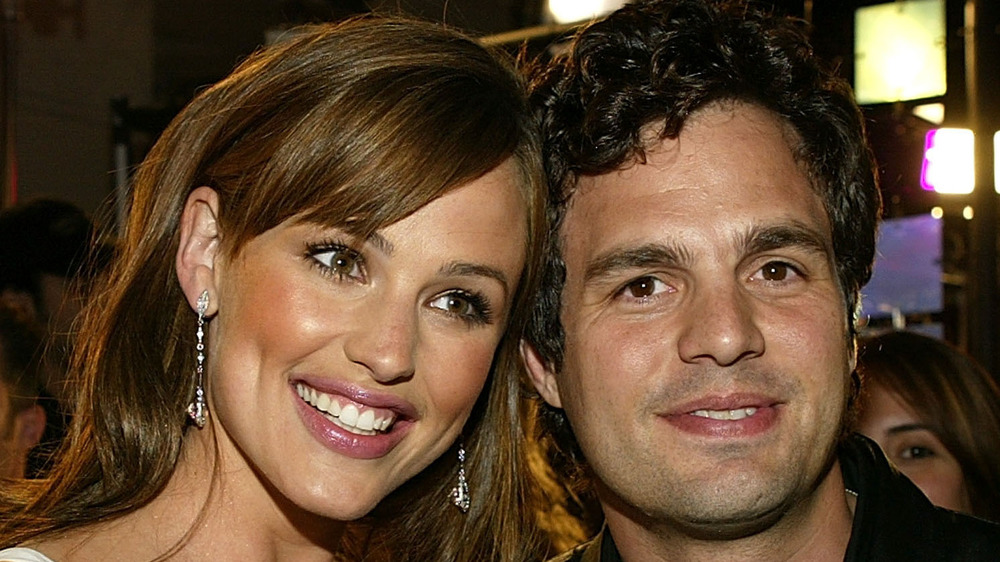 Carlo Allegri/Getty Images
Jennifer Garner and Mark Ruffalo made for an adorable on-screen duo in the fan-favorite 2004 film 13 Going On 30. In the film, Garner played the character of Jenna Rink, a 13-year-old girl who made a wish on her birthday to skip into adulthood and be a successful 30-year-old woman (via Sony Entertainment). The actress' portrayal of a teenager stuck in an adult's body was hilarious and endearing. However, fans also fell in love with the grown-up version of her best friend Matt, portrayed by Ruffalo, as well.
During the film, Matt helps Jenna navigate adulthood while filling in the pieces of the 17 years that she fast-forwarded with her wish. In the end, Jenna realizes that she doesn't want to miss her childhood and inevitably is sent back to her 13-year-old body with the memory of her time jump. Of course, Jenna and Matt live happily ever after in a very different version of her 30-year-old life. 
However, Garner and Ruffalo's sweet pairing almost didn't happen.
The scene that nearly made Mark Ruffalo quit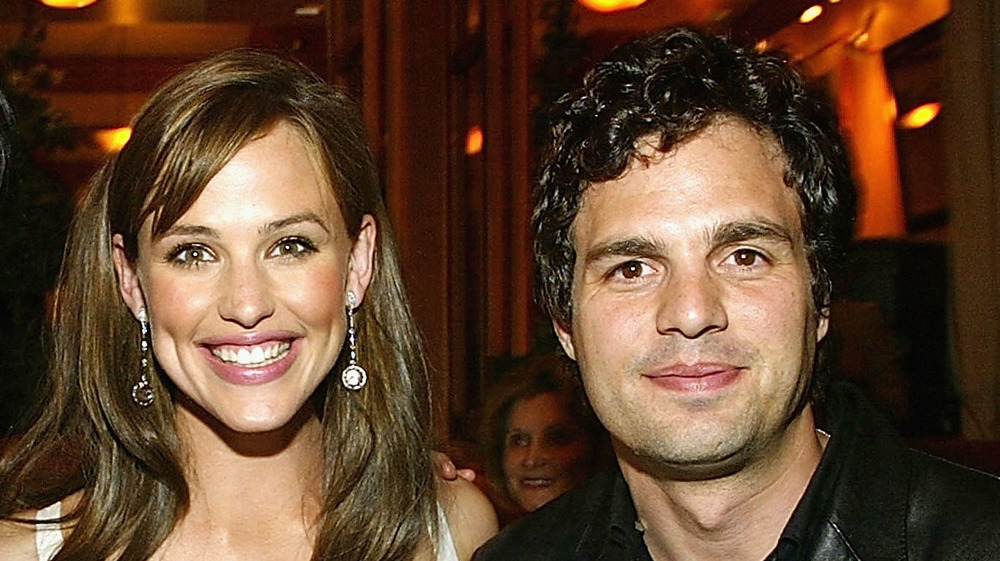 Carlo Allegri/Getty Images
According to Bustle, Jennifer Garner opened up about filming 13 Going On 30 and she made a shocking announcement about her co-star Mark Ruffalo in the process. Garner admitted that Ruffalo almost quit the romantic comedy because he hated doing the iconic Michael Jackson "Thriller" dance number from the movie. 
"We started to learn the dance," the actress admitted. "Our first rehearsal, I think it was Mark and Judy [Greer] and me, and Judy and I were both dancers growing up and poor Mark didn't know that, and he came in and he hated the rehearsal process so much he almost dropped out."
Thankfully, Ruffalo stuck it out and made the dance scene one of the best in the movie. It appears that he and Garner also had a strong connection while filming. The duo are still friends and even delighted fans on social media by appearing together in a cute Instagram post. The pair liked working together so much that they both signed on to play opposite together in The Adam Project. 
The movie stars Ryan Reynolds as a time traveler. Ruffalo is set to play Reynolds' father, while Garner will appear as the character's mother. "It was wonderful. We were playing a married couple and we just had this instant comfort and obviously, there's just such a connection and a warmth," Garner told GMA of reuniting with Ruffalo. "It was actually a really beautiful experience to revisit that relationship."