Why Priyanka Chopra Is Completely Unrecognizable In This Throwback Photo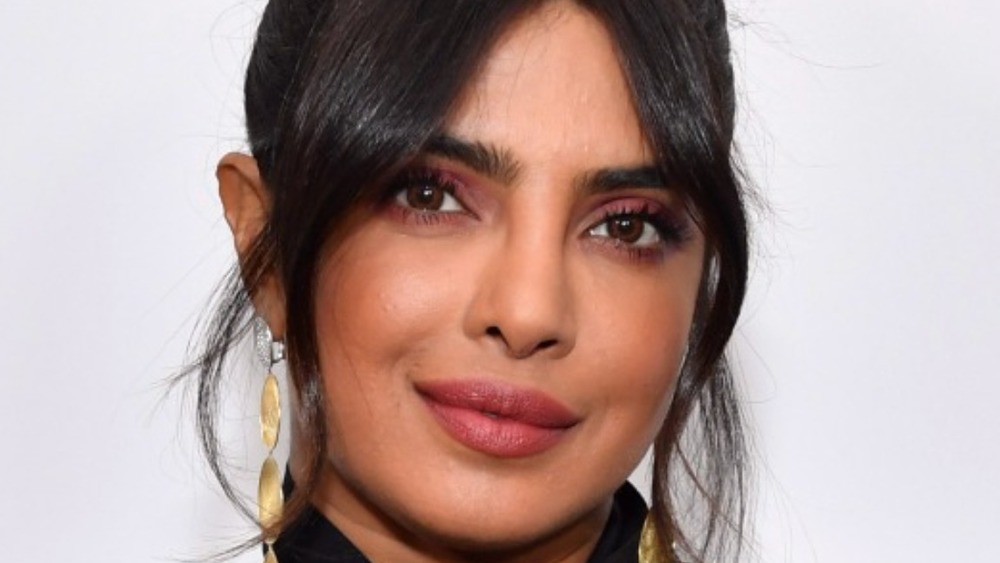 Amy Sussman/Getty Images
Global superstar Priyanka Chopra Jonas showed off her confidence and charm in a throwback picture posted on her Instagram. On March 25, she shared a picture of herself when she was just 19 years old, rocking a matching white bikini top and pants. She humorously captioned the post, "Shy? Never heard of her at all of 19!! #TBT #BindisAndBikinis." 
Positive comments poured in from fans praising the actress and activist, including one user who wrote, "Who run the world? You know the answer."
However, the comments section wasn't all positive, and a few users brought up the star's drastic change in appearance in her throwback photo versus now. Throughout her expansive acting career, Priyanka Chopra Jonas has been under an immense spotlight, in part because of her tenure as Miss World 2000 (via Good Morning America). In spite of her many accolades, like being the first South-Asian actress to receive a People's Choice Award (via BBC), she's consistently battled rumors of plastic surgery and was once called "Plastic Chopra," because of rumors that she got a nose job, according to Elle. 
Conversations and criticisms about her appearance followed her for a long time. After actively ignoring it for years, Chopra decided to address the plastic surgery rumors once and for all in her recently released memoir Unfinished (via Elle).
Priyanka Chopra's throwback photo brought up old rumors
Priyanka Chopra Jonas' memoir Unfinished dropped in February 2021, and in it, she gets candid about a traumatic experience that impacted everything from her acting roles to her sense of self-worth (via Daily Mail). In her memoir, she revealed that she had a benign growth in her nasal cavity, and needed surgery to get it removed. The procedure, which should have been straightforward, turned into a nightmare when her surgeon accidentally shaved the bridge of her nose and caused it to collapse. The physical and mental toll of the surgery gone wrong was astronomical for her. "My original nose was gone. My face looked completely different. I wasn't me," she shared in her memoir.
At the time, she chose not to disclose the reason behind one of many corrective procedures (all done in an attempt to correct the initial mistake) and, instead, powered through rumors and ridicule. On top of facing nonstop criticism from the public and press about her drastically different nose, she also added that she lost out on opportunities and was immediately dropped from two films, per ET.
After being body shamed, she was pressured to get plastic surgery for a more 'mainstream' look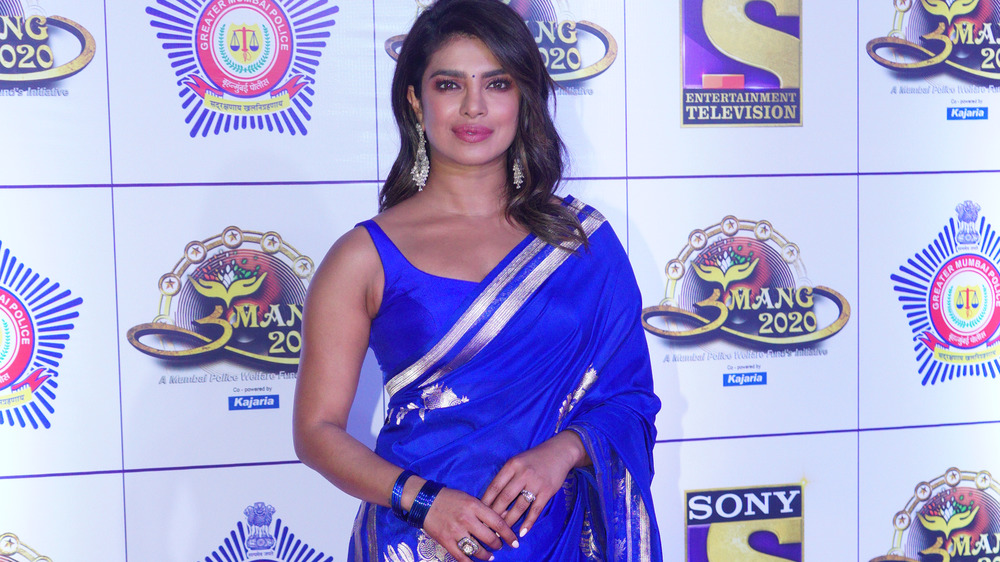 Prodip Guha/Getty Images
Priyanka Chopra Jonas also revealed she was told by a director/producer that in order for her to find success in the entertainment industry, she needed to get extensive plastic surgery and have her "proportions fixed" (via ET). In her memoir, she opened up about the impact this had on her self-esteem, writing, "All the talk of body parts and skin tone collectively made me feel devalued and unseen and uncertain about my future. Having experienced the aftermath of a supposedly simple polyp removal, I knew I wasn't willing to follow the course he'd laid out for me, even if he, as the highly successful expert, was right."
It took the actress a long time to come to terms with her altered look, and she struggled with insecurities that kept surfacing each time she saw her reflection. "Now when I look in the mirror, I am no longer surprised; I've made peace with this slightly different me ... I'm just like everyone else: I look at myself in the mirror and think maybe I can lose a little weight; I think maybe I can work out a little more. But I'm also content. This is my face. This is my body. I might be flawed, but I am me," she wrote (via ET).