Chrissy Teigen Makes A TMI Admission About Her Love Life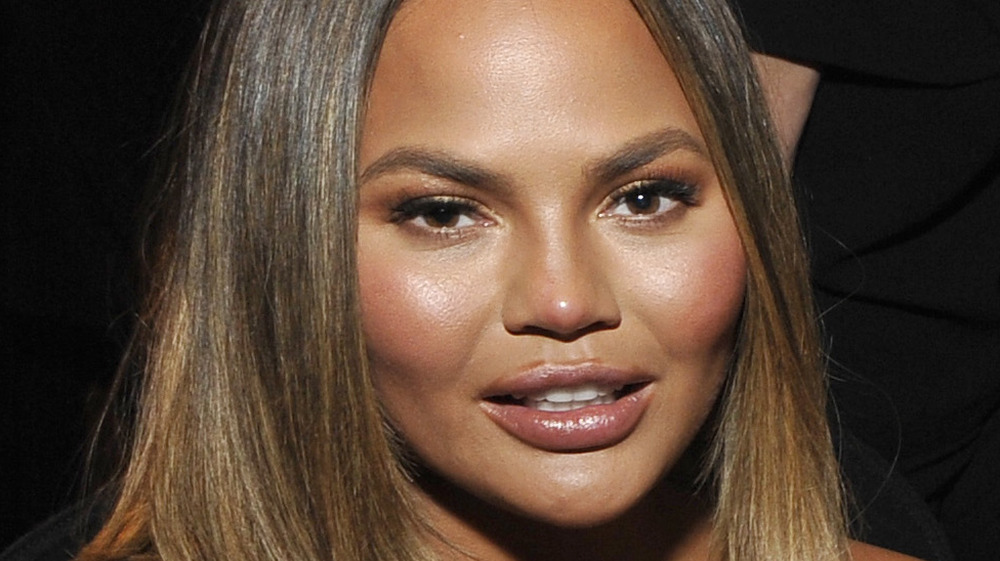 John Sciulli/Getty Images
Chrissy Teigen is definitely known for being unafraid to be completely open and honest about her life, and that honesty extends to her marriage to singer John Legend.  Teigen recently dropped quite the bombshell confession: When she and Legend attended the Democratic National Convention in 2008 to celebrate the nomination of President Barack Obama, the pair decided to "get frisky" in the toilet at the event.
While appearing on The Late Late Show with James Corden, Chrissy Teigen mentioned that she wanted to clarify a previous comment she made in an interview. Daily Mail reports that she said, "Because one time, at the Grammys, I had said that we had sex at 'that Obama thing,' and that came out wrong. Because what I actually meant was, it was "that Obama thing," but it wasn't with them or near them."
If you've been following Teigen for a while, then you're probably not surprised to learn that the DNC isn't the only place she and Legend have had sex.
Chrissy Teigen and John Legend are very adventurous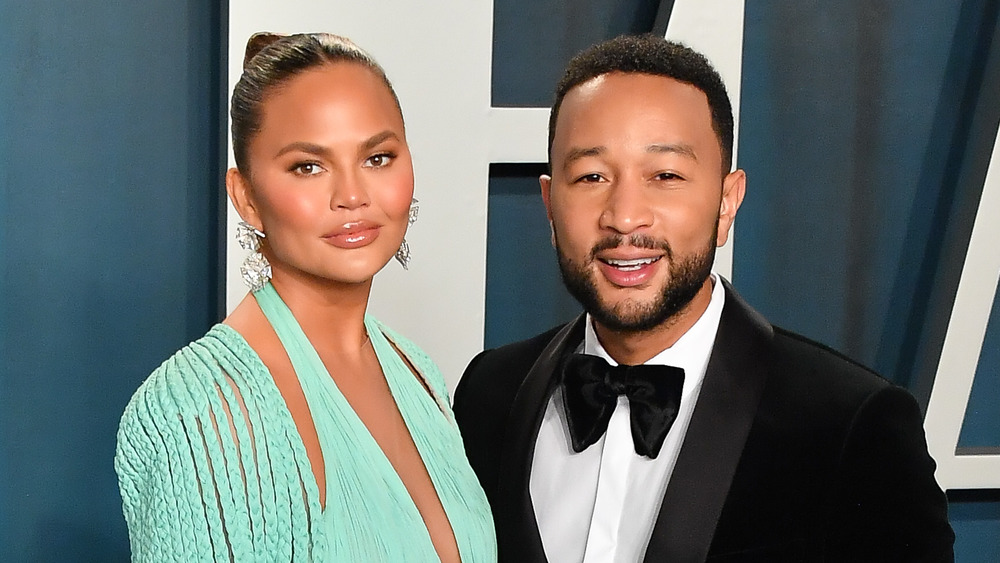 Allen Berezovsky/Getty Images
Chrissy Teigen also revealed that had sex at Fred Segal, "right in front of the juice bar" before being asked which of her Cravings by Chrissy Teigen items were truly not worth buying. After laughing, Teigen refused, instead opting to eat a truly disgusting meal made up of a "a salmon, tuna and fisheye milkshake complete with protruding fish tails" (via Daily Mail). She added, "Listen, we made a mistake, okay. My team is gonna kill me. Listen, we made a mistake, okay. My team is gonna kill me."
This is hardly the first time Teigen has offered commentary on her relationship. In June 2020, John Legend told Dax Shepard that he has a history of cheating, "especially in my 20s" (via Armchair Expert). Teigen met Legend when he was 28, and she was quick to note that he better not be talking about those specific years in his 20s. She tweeted, "especially? the other s*** is the 10's and 30's so u better be talking the 10's, idiot" (via Good To).