Sharon Stone Opens Up About Her Surprising Bond With Britney Spears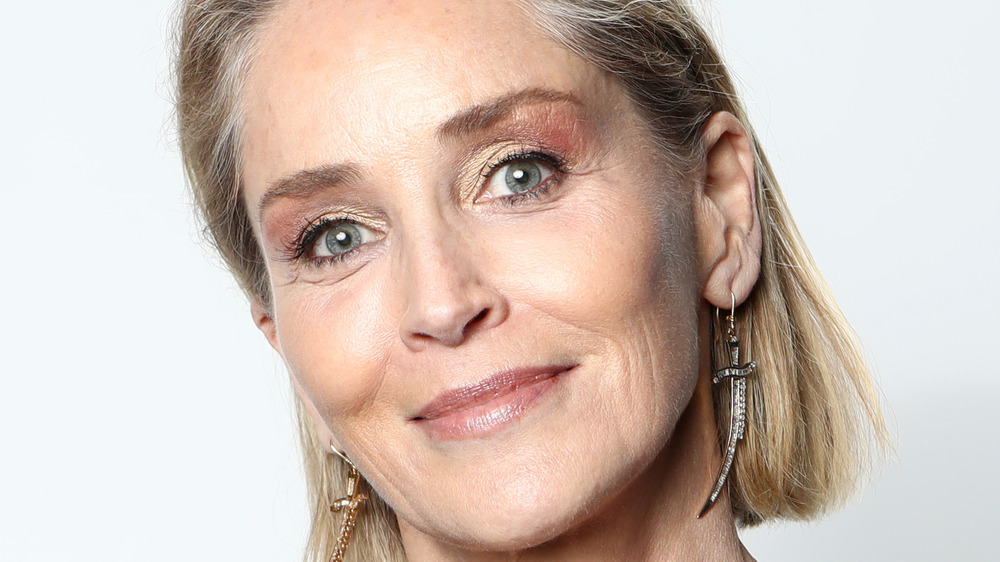 /Getty Images
Sharon Stone's recently released memoir, The Beauty of Living Twice, contains a whole host of revelations from the life lived by the 63-year-old screen legend. Readers and fans were startled to learn that a surgeon altered Stone's body without her consent twenty years ago, and many have celebrated her reasons for choosing to live as a single woman without an interest in dating.
While appearing on The Kelly Clarkson Show on March 30, 2021, Stone shared yet another secret: embattled pop star Britney Spears once reached out to her for help (via YouTube). The request came in February 2007, after Britney had publicly shaved her head. While many were speculating about Spears' mental health at the time, she had secretly written a letter to Stone pleading for the film star to offer her guidance and counsel. 
Sharon Stone explains, "Britney wrote to me a very long and important, poignant letter during a very difficult time in her life, about the time when people would recognize her for when she shaved her head, wanting me to help her" (via E! Online).
Sharon Stone can relate to Britney Spears' struggles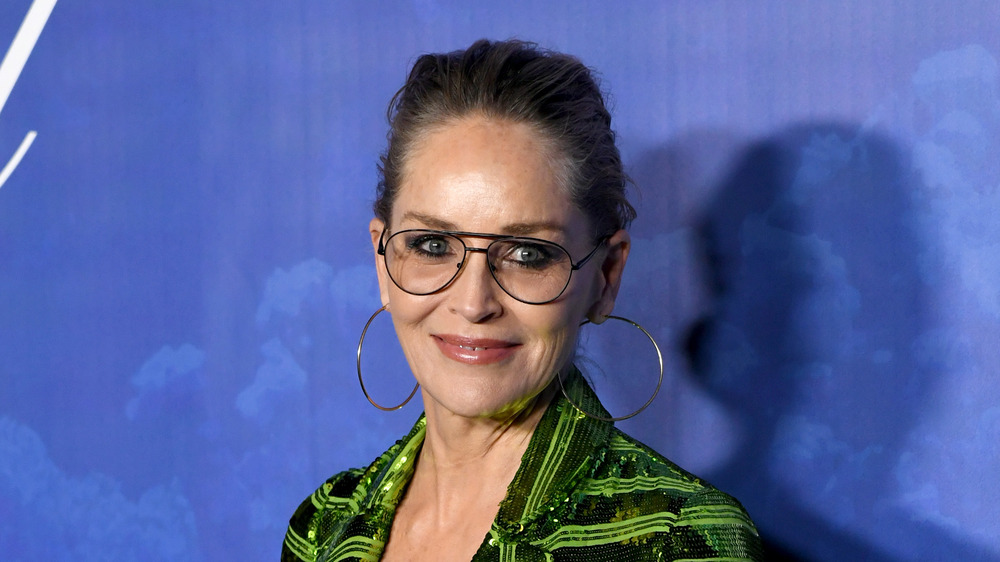 Kevin Winter/Getty Images
Unfortunately for Britney Spears, Sharon Stone was hardly in a position to help her. She continued by telling Clarkson, "And I was in a very difficult time of my life, and I couldn't help myself. But the truth of the matter is, we both needed help. She needed help, and I needed help" (via E! Online).
Stone didn't elaborate on what was going on in her life at the time, but she did offer a comment on Britney Spears' ongoing conservatorship battle, sharing, "The true fact of it is, it's very hard to be a very successful woman and not have everyone controlling you, taking your finances and handling you."  
Sharon Stone continued in that vein, noting that she's experienced how difficult it can be to control your own money as a famous woman. "I can say, certainly, it's been very out of control and very awful more than once in my life, and I have certainly had it. And it's very complicated to take control of your life. It's very hard to get control of your finances."