Katharine McPhee Embraces Her New Body After Giving Birth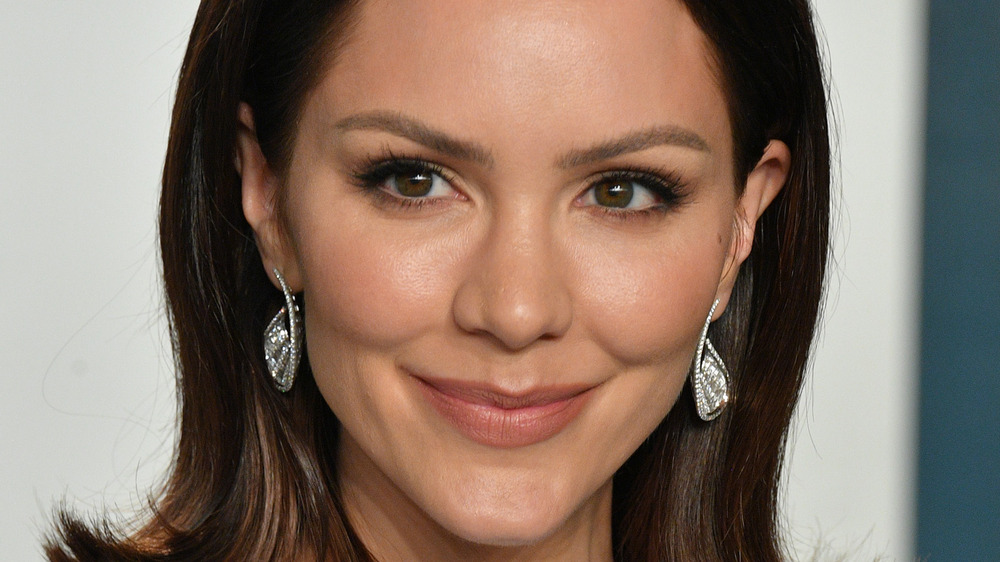 George Pimentel/Getty Images
In case you missed it, newlyweds Katharine McPhee and husband David Foster welcomed a baby boy to their family last month. "His name is Rennie David Foster," the star revealed on Today With Jenna & Hoda (via US Weekly). "We picked Rennie because I'd actually been in labor for a while, and we didn't have a name picked out. We had a couple names, but my husband was on a text chain with his sisters and one of his sisters suggested an old family name," she explained, adding "It was his great-grandfather's name, his great-uncle's name, so it has a long history in his family." Her boy may be in for a strict upbringing. 
McPhee, who's got child-rearing experience under her belt as a former babysitter, told USA Today that "As a mother, hopefully, and as a nanny, I tend to follow the rules and try to keep a schedule." For his part, Foster, who is 71, has an additional five children (ranging between 38 and 50 years old) from previous marriages (via People). "I missed a lot because I didn't raise them," the musician told People in 2020. 
A few weeks after Katharine gave us a glimpse of little Rennie on an Instagram story (via Access Hollywood), the new mom opened up about her post-baby body. Again via Instagram stories, McPhee shared an image of herself wearing a brown bikini just 5 weeks after giving birth (!!). Alongside the photo, courtesy of ET, the Smash actor wrote, "Loving my curves because my baby gave them to me."
Katharine McPhee loves her post-baby body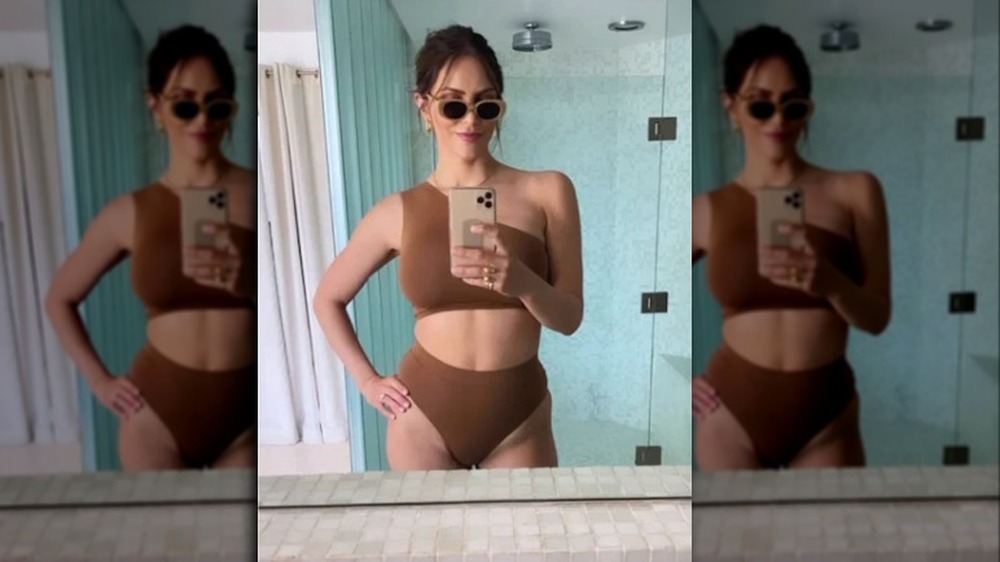 Instagram
Katharine McPhee says she's been lucky when it comes to postpartum R&R. The Scorpion alum told USA Today that Rennie is "a really good sleeper so far, so I'm keeping my fingers crossed. But he's making motherhood a little bit easier for a new mom, I will say."
Her bikini shot isn't the first time McPhee has opened up about her post-baby body. Speaking to People earlier this month, she admitted, "I thought I would have this pressure [to bounce back] but I've just been so grateful and happy that I've had a healthy baby and I've felt really good, emotionally and physically." The actress had previously spoken freely about being extra-conscious about her body while shooting a TV show, pregnant. "I felt I looked more pregnant than I actually did, so I definitely was holding a purse a certain way [to cover myself]," she dished (via USA Today). 
But post-baby, McPhee is in no rush to drop any extra weight. As McPhee told People: "I'm so happy that I don't have this crazy pressure yet to fit into whatever jeans I have in my closet," adding, "I don't even think about them right now! In my everyday life, I would have an event coming up or need to work out and it's just really nice to have a break and be happy where I am." 
And we couldn't be happier for her. The last thing any mom should ever be worrying about is her body!
Katharine McPhee says she stopped weighing herself ages ago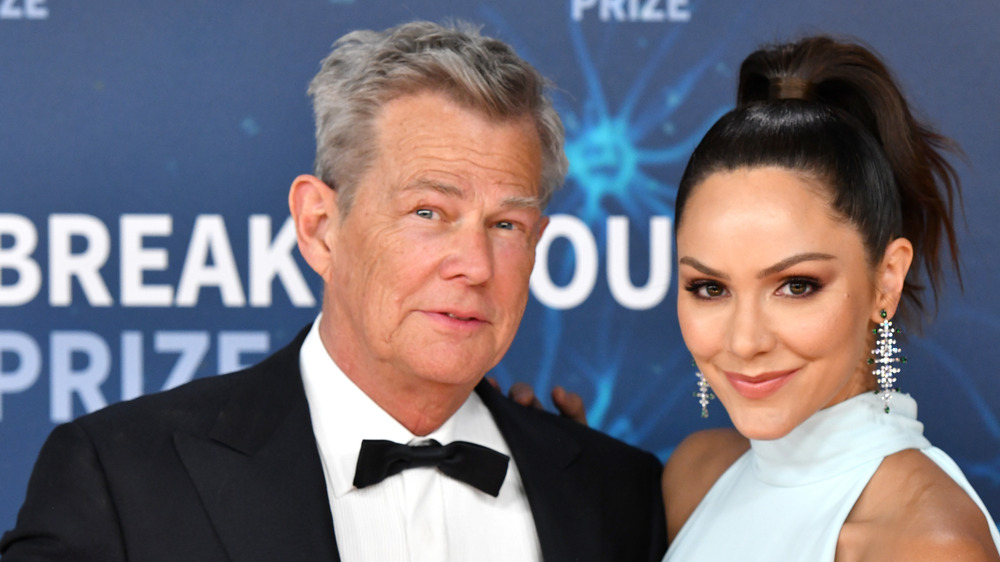 Ian Tuttle/Getty Images
In some ways, Katharine McPhee has been preparing mentally and physically for how pregnancy changed her body for a long time. In 2017 (right around when rumors about McPhee and Foster's relationship were beginning to crop up), the actress talked to Health about the importance of self-care. "I break every rule," the actress explained."I'm gonna have the appetizer, the entrée, some of your entrée, and dessert, just because I love food." She continued, "I stopped weighing myself and doing calories a long time ago. I find the second I start fluctuating is when I say I can't have something ... It's just not good for me."
Loving her body wasn't always natural to the actress. "Low self-esteem was huge for me," McPhee once admitted to ABC News, "I was always the pretty little girl who was stupid. That was really difficult." The Country Comfort star worked hard, with exercise regimens and therapy, to get to a place where she felt comfortable in her own skin. McPhee has also been meditating, at least since 2013, when she talked to WebMD about her wellness routine. These days, she spreads the love. In 2019, her step-daughter Erin Foster (the two are around the same age) told Parade that McPhee's dedication to self-care was an inspiration to her. "Katharine is really good about knowing the right thing, like the right facial or the right workout that's new," Foster gushed, "She's really on top of the wellness game."