The Duggars Have A Surprising Easter Tradition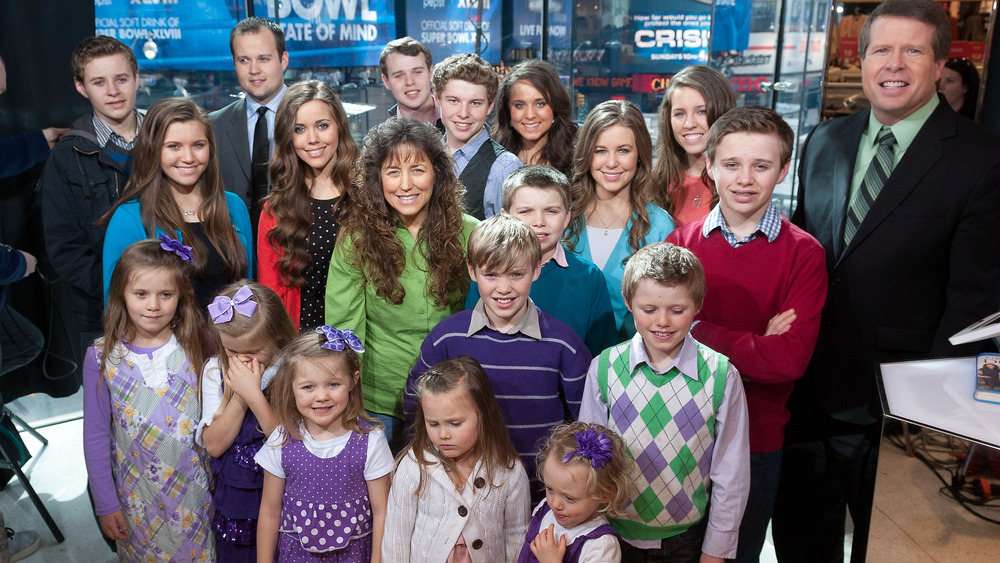 D Dipasupil/Getty Images
As all fans of the Duggars know, they're a conservative Christian family whose faith dictates everything from their clothing choices to their policies on courting before marriage. It stands to reason, then, that Easter is an important time for the large clan. But while parents Jim Bob and Michelle observe such holiday traditions as going to church and having a festive family meal, other aspects of their Easter Sunday are a bit different from those of other households.
TLC released a teaser clip for a new episode Counting On: A New Life, the spinoff series about some of the adult Duggar children and their own families. In the clip, the camera follows Jessa Duggar Seewald and her children, Henry, Spurgeon, and Ivy, as they dye Easter eggs in preparation for the big day. (Her hack: Laying a plastic sheet over the kitchen island, and using a whisk to lower the eggs into jars of dye.) "We're going to take those over to my family's house and we're going to have Easter brunch together, and we're going to use these there to make 'angel eggs'," she tells the camera.
Jessa — who's expecting her fourth child — explains that "angel eggs" are the family's term for a well-known appetizer. "Growing up, my mom said, 'I don't like the name deviled eggs. These are so yummy, they should be called angel eggs.'" So we just started calling them angel eggs, and it kinda stuck."
The Duggars' Easter includes pickles but no bunnies
The Duggar holiday celebration is different in other ways, too. For instance, the family refers to the day as "Resurrection Sunday" rather than Easter. As Michelle once explained in a TLC Q&A, "We really want the children to know why we're celebrating Easter, that it isn't about all the candy and eggs." (The name Easter comes from a pre-Christian goddess called Oestre, whose festival was celebrated in springtime, according to The Conversation.) 
For the same reason, the Easter Bunny doesn't figure into the elder Duggars' celebration. Instead, the younger children make crafts such as hand-decorated Scripture verses, and help make cookies in the shape of hearts and crosses. And rather than handing out massive baskets of chocolate or toys, each child gets a little bag of individualized treats — "goodies that the kids don't get much at other times of the year." One family favorite is pickles, so every member gets their own jar. 
Not all the older Duggar children have held on to their childhood tradition. Jill Duggar Dillard has referred to the holiday as Easter on her Instagram account, as has Jinger Duggar Vuolo on hers. But they both acknowledge that their joy in the season comes from their belief in the Resurrection.