The Real Reason The Duggar Girls Aren't Allowed To Wear Pants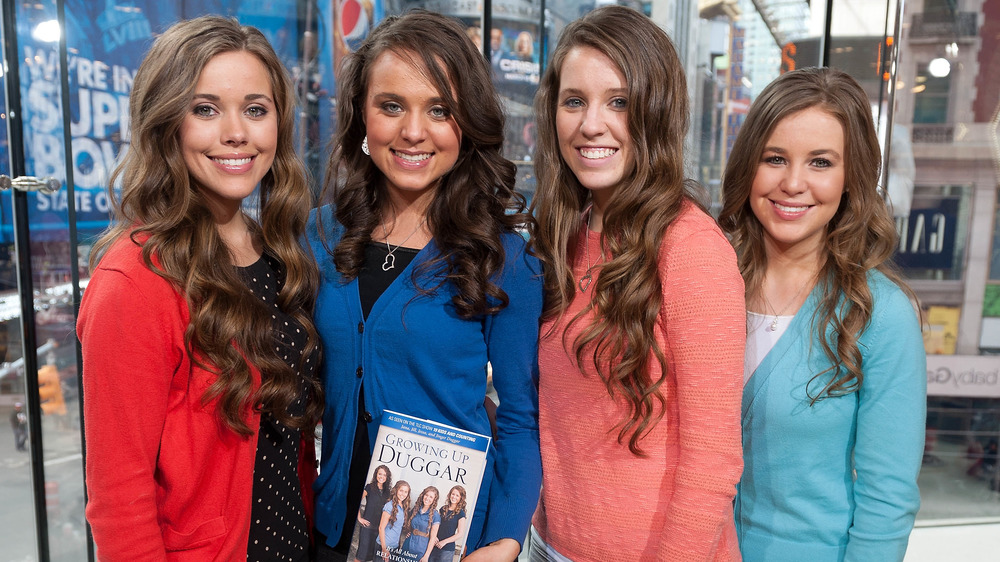 D Dipasupil/Getty Images
Long-time fans of the Duggar family and their dedicated reality show, Counting On, will know the ultra-religious group live by some incredibly strict, unbreakable rules. Their so-called "courting" rituals are particularly stringent, with no touching or kissing allowed before marriage (which is the primary basis for any romantic entanglement) and no dating without a chaperone just a couple of the directives by which the 19 kids must abide.
Clothing-wise, the Duggars are super modest. In particular, the girls aren't allowed show any skin or even wear pants. While living in the family home, under the tutelage of parents Michelle and Jim Bob, who also handle their kids' education, daughters are only allowed to wear long skirts and dresses. Thankfully, as they've grown up, spread their wings, and started their own families, the girls' adherence to such regulations has relaxed somewhat, but their parents' influence is still clear.
Modesty is taught in the scriptures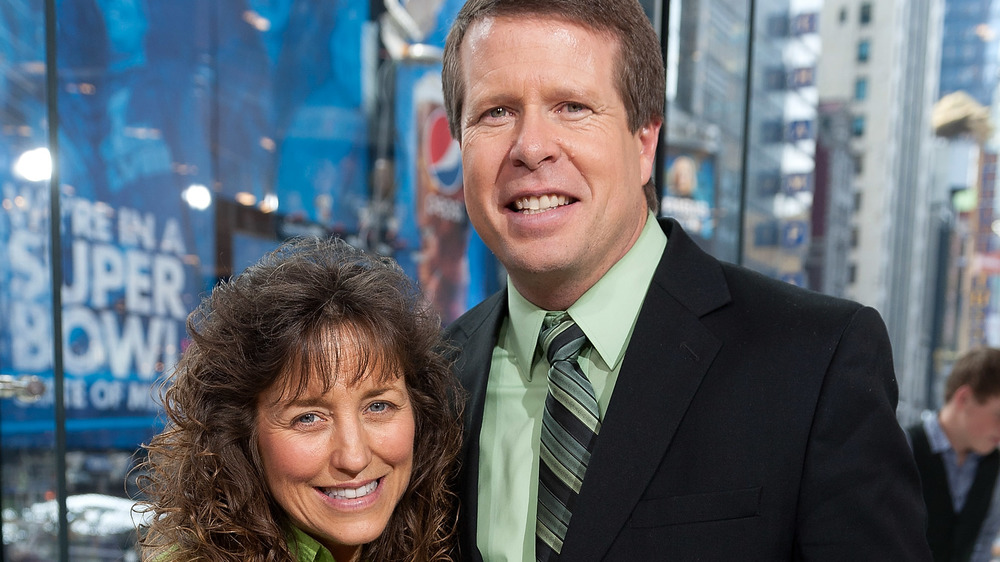 D Dipasupil/Getty Images
Michelle explained in a TLC interview how her views on life changed when she became a born again Christian at 15 and began looking at things "from God's frame of reference and in the scriptures." Prior to that, the Counting On star just went along with what her friends were doing without questioning it. But, after studying the Bible extensively, she realized covering up was necessary in order to honor God and not cause "someone else to be defrauded." Michelle ensured her children were brought up favoring modesty, too, primarily through family Bible study.
In Touch Weekly reports that, in their book Growing Up Duggar, the four eldest daughters — Jana, Jill, Jessa, and Jinger — explained, "We do not dress modestly because we are ashamed of the body God has given us; quite the contrary. We realize that our body is a special gift from God and that He intends for it to be shared only with our future husband." They also revealed that there's a "safe word" utilized in public to ensure the family doesn't look at a woman dressed immodestly (it's "Nike," just FYI).
In a since-deleted TLC blog, Michelle advised that, in their interpretation, modesty means covering oneself up totally "from the neck down to the knee." She added, "I really should be defining who I am as a woman by choosing to wear dresses and skirts." Thankfully, her daughters have been feeling more comfortable experimenting the older they get, but it remains to be seen whether they'll teach their own daughters to dress as modestly as they did growing up.