Aubrey Plaza Reveals Her Name Has A Surprising Meaning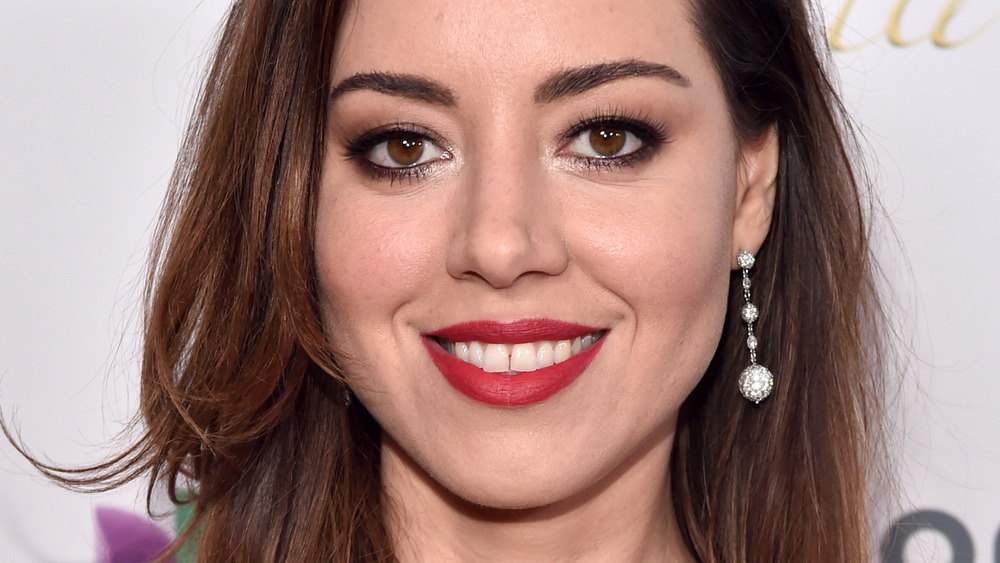 Alberto E. Rodriguez/Getty Images
There's no doubt that Aubrey Plaza is one of Hollywood's most unique stars today. Best known for portraying April Ludgate in Parks and Recreation, she's also appeared on Castle, Legion, and Criminal Minds, to name a few more, and lent her voice to well-known animated series like The Legend of Korra (via IMDb). The actor and comedian has long dazzled fans and critics alike with her quick, dry wit and her deadpan humor — all of which has helped Plaza make a name for herself as a truly original star in Hollywood.
But as quirky as Plaza's personality is, it turns out that her name is just as one-of-a-kind, too. In an interview with W back in 2018, Plaza revealed that she had looked up just how unique her name was on the internet — and found that it had a rather surprising meaning behind it. "I think I'm the only Aubrey Plaza that exists in the entire world; I've looked it up," she told the magazine. "I did find out that my name means 'ruler of the elves.' If you look it up in a baby book, it's a man's name and it means 'king of the elves.'"
And it turns out she's right! According to BabyNames.net, the name "Aubrey" originates from Germanic languages and does actually mean "ruler of elves." In fact, per BabyCenter.com, it's believed to have originated from the Germanic name "Alberic," who was a king of elves in German mythology.
Aubrey Plaza was named after a song by a 1970s rock band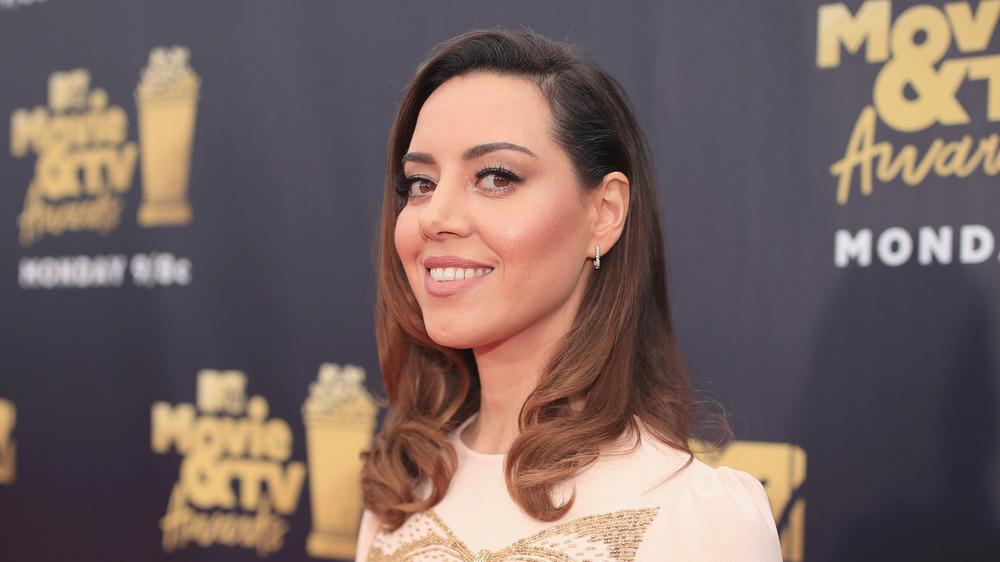 Christopher Polk/Getty Images
Super cool (and very unique) meaning aside, how exactly did Aubrey Plaza get such a distinctive moniker? Speaking to W magazine, the actor further revealed that she was actually named after a song — specifically a track called "Aubrey" by Bread, a soft rock band that was popular during the '70s.
"I like my name. My mom named me after a song by the 1970s group Bread," she also explained to Elle in a 2012 interview. "So, it's meaningful, and I like the song. It's a love song — kind of — but it's kind of depressing and dark. She was twenty years old when she had me, so it does kind of give me an idea of what she was like back then."
According to Genius, the song was released in 1972 and begins with the lyrics, "And Aubrey was her name / A not so very ordinary girl or name / But who's to blame." Pretty fitting for a not-so-ordinary star (and elf king) like Aubrey Plaza, if we say so ourselves!