The Real Reason You Recognize The Song In The Facebook Groups Commercial
Have you found yourself dancing along to the Facebook Groups commercial? If so, you may realize that the song sounds quite familiar, and there's a good reason for that. Although Facebook recently cracked down on rule-breaking within its groups, it still pushes the concept for users and would-be group members (via TechCrunch). The short new ad for groups on the popular social media network lasts half a minute, and it packs a memorable punch.
"You can take on anything with Facebook Groups. #MoreTogether," read the ad's description on YouTube. The group featured in the clip is "I Am Beautiful," a private group with 12,600 members that bills itself as "self-esteem, uplifting, empowerment, and manifestation. It's More than a Brand. It's a Lifestyle. Let's Stay Beautiful Ladies." As a catchy hip-hop song by Grammy-nominated artist Chika plays in the background, people of all shapes and sizes dance and show off their colorful fashion in locations like a laundromat and a warehouse (via All TV Spots). They also ride horses through a city and skate in a drained swimming pool.
The catchy song is from a rising star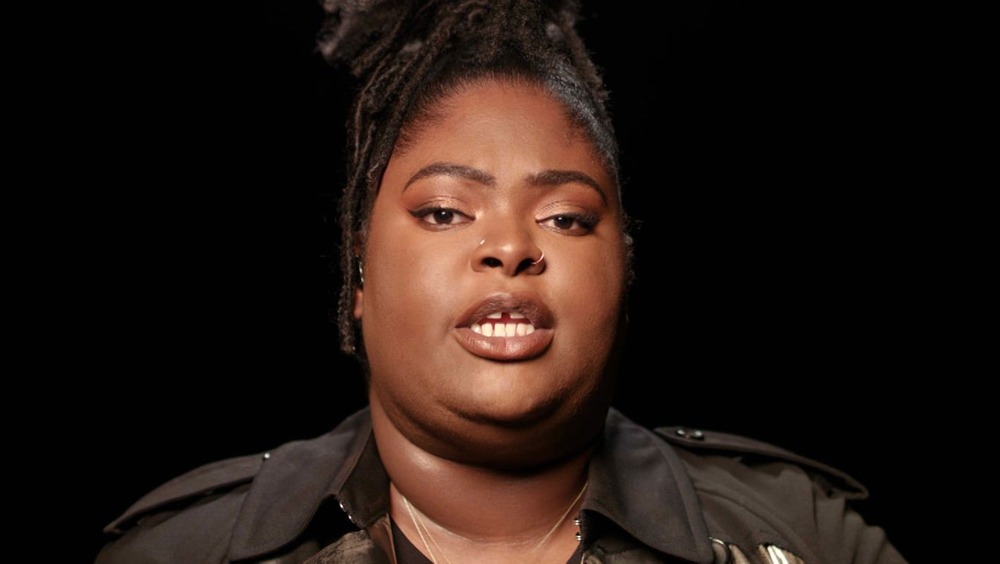 2020hha/Getty Images
The song that you recognize from the Facebook Groups commercial is "Balencies" by Chika. A rising star, Chika, also known as Jane Chika Orinika, hails from Montgomery, Alabama. She received a Grammy nomination for Best New Artist in 2021, alongside Megan Thee Stallion, Ingrid Andress, Phoebe Bridgers, Noah Cyrus, D Smoke, Doja Cat, and Kaytranada (via the Recording Academy). Ultimately, Meghan Thee Stallion won the Grammy. 
Chika's catchy song, "Balencies," appeared on her debut EP Industry Games. She turned a cliche about being able to afford designer duds like Balenciaga footwear into a rap about the struggle to make it and earn plenty of money and how it brought her a whole set of different problems. "Got hella dreams, and as of late I steady see 'em / I had some idols as a kid, whoever knew I'd be one? / '09 stood in Atlanta, freezing cold at 4 am with my whole fam just to audition for a role I knew I'd be in / I didn't make it, but damn I made it," Chika raps in the song.
In addition to her success as a rapper, Chika also modeled for Calvin Klein and acted in the Netflix film Project Power, proving she's a multi-talented entertainer. Now her music helps set the scene for the power of Facebook Groups.