Khloé Kardashian Is Crediting Kris Jenner For Her Favorite Physical Feature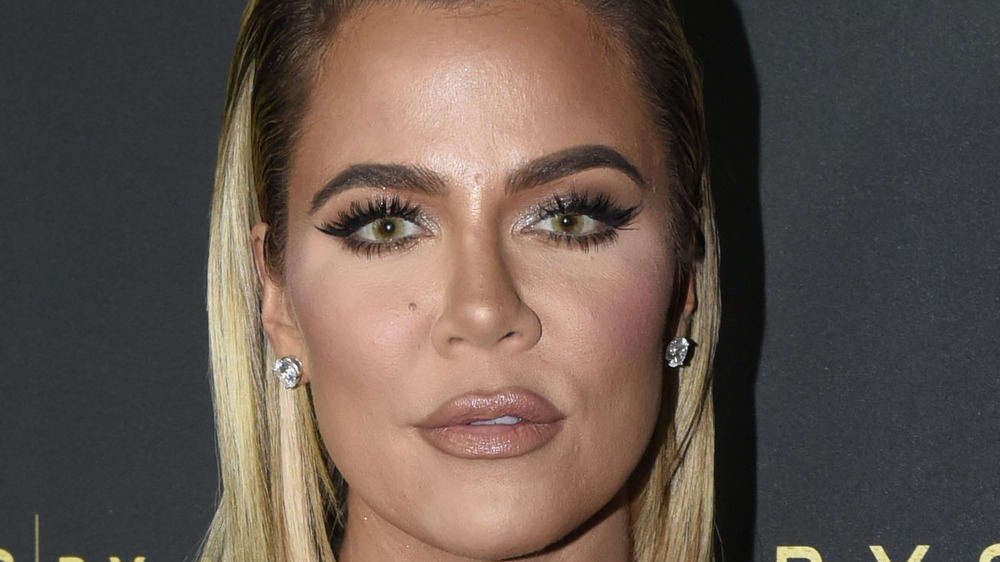 Vivien Killilea/Getty Images
Khloé Kardashian is well-known for her spot-on impression of mother and manager, Kris Jenner (via YouTube). Over 20 explosive seasons of Keeping up with the Kardashians, the mother and daughter duo have certainly had their differences, frequently failing to see each other's point of view while Kardashian, particularly in the earlier seasons, struggled to get Jenner's attention as the dedicated momager seemingly spent more time fussing over the career of her mega-star sister, Kim. 
During a recent appearance on The Ellen DeGeneres Show, Jenner revealed she and Kardashian have matching cross tattoos, but it's unlikely we'll ever get proof, since the reality star's is located, "On my booty. It's back there ...it's way back there," (via Pop Sugar). Evidently, the two women are much closer than they've often appeared to be over the years. To that end, Kardashian is letting everybody know that her favorite body part is something she inherited from her dear old mama.
It took a while for Khloé Kardashian to appreciate this feature
In an interview with People, the Khloé Kardashian acknowledged, "The older I get, the more everyone tells me I look more like my mom." In particular, Khloé pointed out how they have "the exact same cheeks." Proudly quipping, "I have really big cheeks!" As the KUWTK star described it, "When we smile, we kind of have these big balls." For years, Kardashian endured horrific bullying from fans of the show over supposedly being the "fat" sister.  She admitted it took her a while to embrace the chubby cheeks everybody made fun of her for, but now people assume they're the product of cosmetic surgery. "People pay for those cheeks," the Good American founder advised. 
Nowadays, Kardashian realizes how blessed she is to have them, especially if it means being compared to her gorgeous mother. "My mom has such a beautiful face and I'm like, 'Oh my gosh.' I love when my mom and I smile," she gushed. The KUTWK star added, "I see so many photos even on my Instagram that we look the same. ...I think it's so cute. I love it." Bravo head honcho, Andy Cohen, recently revealed we've been pronouncing Kardashian's name wrong this whole time. It's "Khlo-ay" rather than "Khlo-ee," (via The Mirror). Jenner reportedly confirmed he was correct, but there's no word yet on whether Khloé will be requesting proper pronunciation going forward.