Is This The Real Reason Meghan Markle Felt Unwelcome In The Royal Family?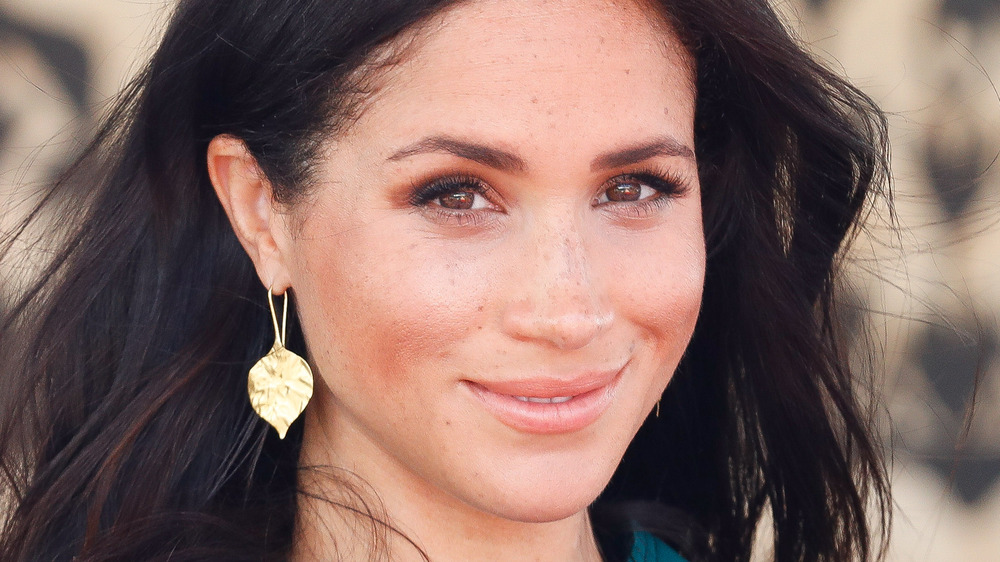 Chris Jackson/Getty Images
Lady Colin Campbell might really have been trying to put out flames by going public with claims that it was Princess Anne who had conversations about the color of Archie's skin. If you choose to believe her and her unnamed source, racism had nothing to do with it. As per Lady C, Queen Elizabeth's only daughter was concerned only about "cultural" differences. But, put aside, for a moment, the very real question of whether the Duke and Duchess of Sussex did misunderstand Princess Anne's intentions. Because Lady C's clarifications bring an equally gigantic problem into focus.
Believe Campbell, and it's clear that Meghan was not accepted by the royal family, at least by certain, very senior members. The feelings that she was not welcomed, feelings that she laid bare during her interview with Oprah, and which contributed to her isolation, and to her considering suicide, were real. Because, if Lady C is right, Princess Anne told Prince Harry that Meghan was "the wrong sort of American:" the sort Campbell described as a "cool Californian babe," going by the philosophy that "all of problems in life can be solved with a trip to the beach and avocado" (via Page Six). 
More disturbing still, Lady C alleges that while Meghan won over Queen Elizabeth and her son, Prince Charles, she "did not succeed" with "everyone else" (via The Mirror). In other words, multiple members of The Firm refused to embrace Markle as part of the family.
Did Lady C actually confirm Meghan Markle's story?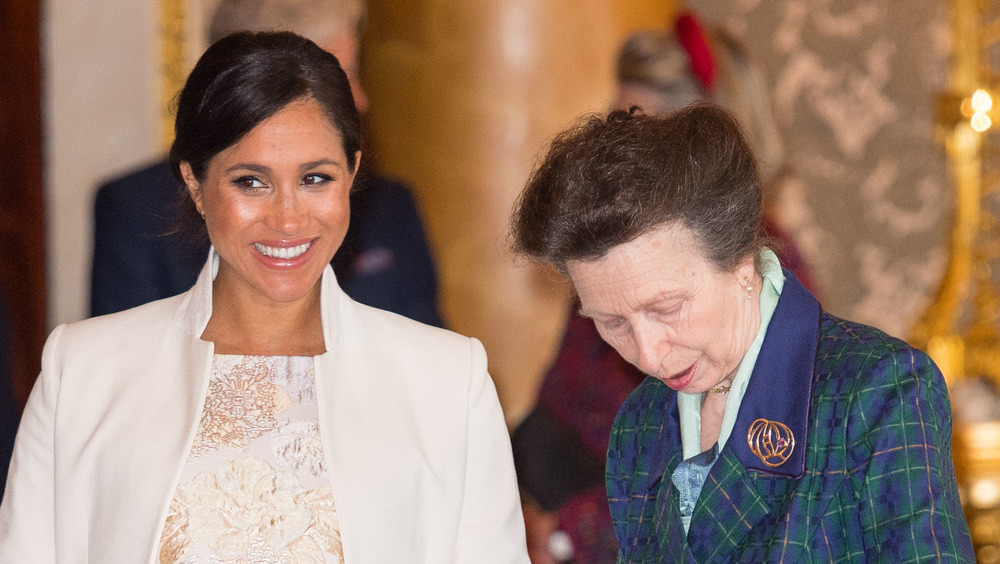 Wpa Pool/Getty Images
Let's recap, shall we? You'll remember how Meghan told Oprah that no one helped her figure out "how to be a royal," and that she was reduced to using google as a tutor (via Sky News). You'll remember that she claimed to have sent "emails and begging for help, saying very specifically I am concerned for my mental welfare." The Firm, allegedly, failed to do anything. If, as Lady C suggests, a faction of the royal family saw Meghan as "the wrong sort of American," it's easy to conclude why no one threw Meghan Markle a lifeline.
Lady C's claims raise another, uncomfortable question. What is the "right" sort of American? Evidently, not all Americans are "wrong." Queen Elizabeth, for example, was famously friends with oil heir William Farish, and his wife, who she stayed with multiple times, on vacation in Kentucky. The Farish family is white. And, as an insider once told The New York Times, "old money,' not new, and they are not what you Americans would call 'prominent socialites.'"
That certainly sets them apart from, say, Kiki Preston, a socialite from New York who Prince George was scandalously involved with; Wallis Simpson, the American socialite from Pennsylvania who married Edward VIII to The Firm's horror; and Koo Stark, an actress from New York that Prince Andrew shockingly dated (via Politico). Neither Preston, Simpson, nor Stark, of course, were avocado-loving California babes.