Royal Expert Believes They Know Who Made A Racist Remark About Archie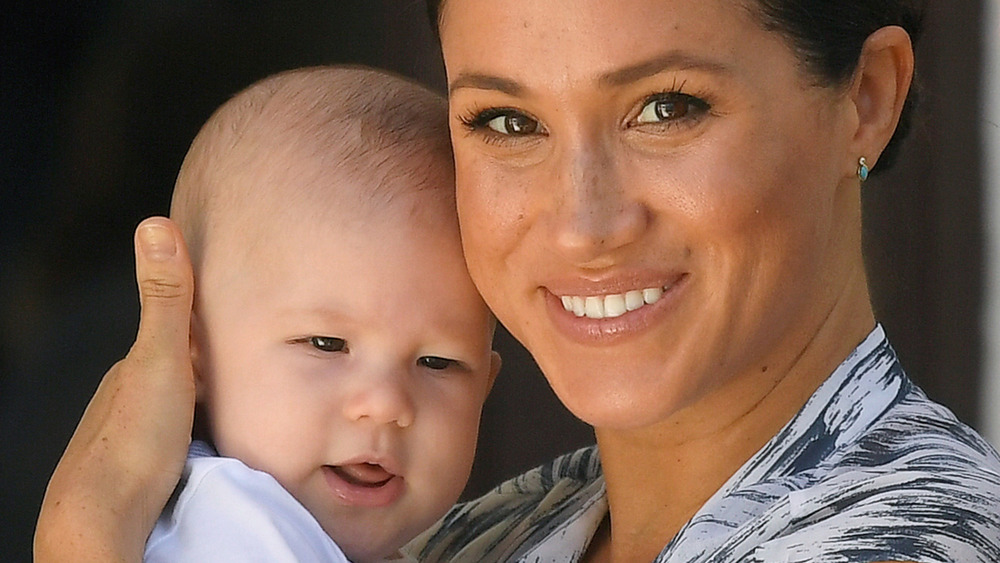 Pool/Getty Images
There has been quite a bit of finger-pointing since Meghan Markle and Prince Harry came forward and shared their reasoning behind leaving the royal family. In case you missed it, the ex-royal couple did an interview with Oprah this month, in which, for the first time ever, they discussed the traumatic and unthinkable events that led to the changing of their relationships with the other members of the royal family (via CNN). The interview divulged quite a few bombshells that the public had no idea about, including Markle admitting that she had felt suicidal, that she had been subjected to horrendous racially charged attacks, that their security had been completely cut off from them, and much more (via Newsweek). But one of the bombshells that we can't seem to forget concerns Archie. Someone in the family allegedly had a conversation with Harry expressing concern about their baby's potential skin color, and how they expected him to look. The couple refused to divulge who it was, only adding that it was neither the Queen nor Prince Philip (via The New York Times). 
While the fact it wasn't Queen Elizabeth's husband shocked even John Oliver, speculations as to who did have the extraordinarily inappropriate conversation with Harry have been running rampant on the internet and show no signs of slowing. Now, it appears that British writer and socialite Lady Colin Campbell is making an effort to put an end to the chatter. As per Campbell, the royal in question was Princess Anne, the Queen and Prince Phillip's only daughter.
Lady C believes it was all a huge misunderstanding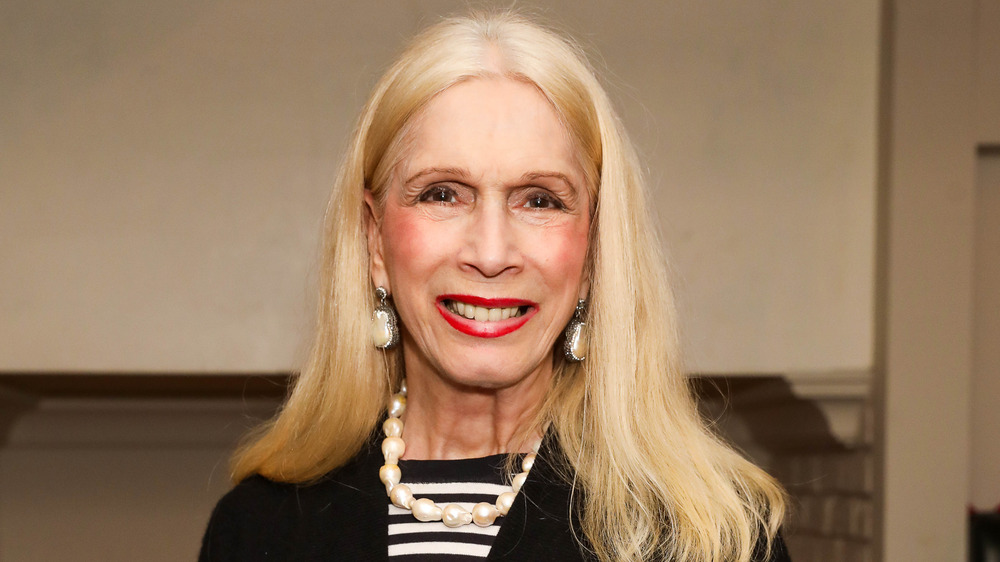 David M. Benett/Getty Images
The 71-year-old writer has made a name for herself by giving people an inside look into the life of the royal family, having written many books on the topic. She is perhaps best known for her books on Princess Diana, in which she divulged lots of unknown information about the secretive princess (via Vanity Fair). Her most recent claim about the royal family is that she believes Princess Anne to have been the one to discuss Archie's skin color with the Sussexes. But, according to Campbell, it was all a big misunderstanding. 
As per Lady C, Princess Anne didn't think that Meghan Markle was a good fit for the royal family. The writer nonetheless insists that the princess's objections to Markle weren't racist. "Harry decided that on the slimmest of hints about culture — that it referred to color," she explained. "She [Anne] had concerns about the disastrous effects of allowing somebody of that ilk, character wise, into the family, would not only cause trouble for all of them but also for any child born of the union" (via the Daily Mail). She continued to argue on her podcast, Chatting with Lady C, that fingers were unfairly pointed at Anne. So, if you choose to believe Lady Colin Campbell, the conversation that Anne allegedly had with Harry was simply a cultural discussion about the differences between Brits and Americans. You'd be forgiven if you were having major Wallis Simpson flashbacks right now. We are too.  
Campbell claims to have tried to save the royal family from unfair blame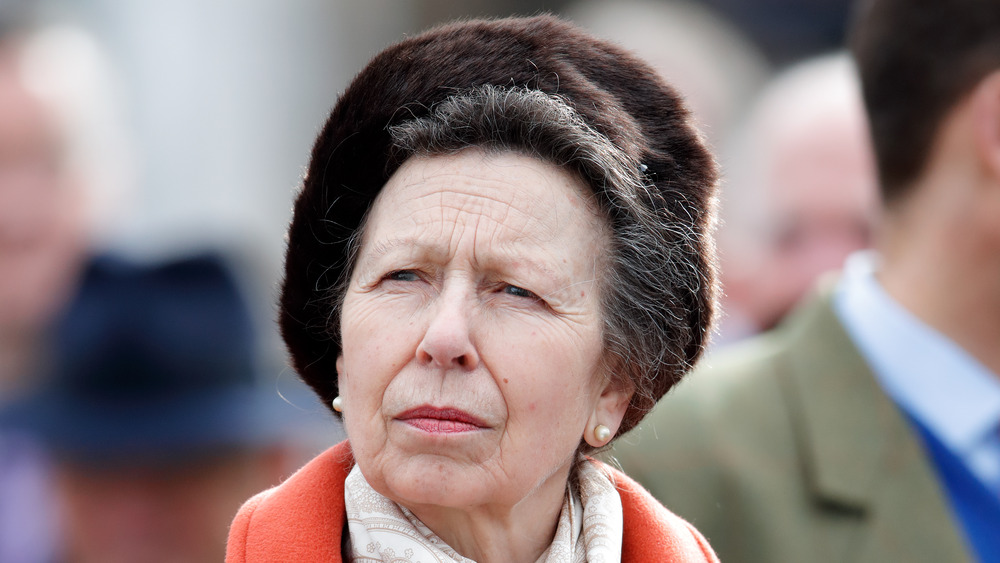 Max Mumby/indigo/Getty Images
Campbell apparently talked to a source close to the royals before going public with her claims. "There were no concerns about Meghan's color. Princess Anne was rightly concerned that if the marriage proceeded and there were children there would be huge problems, not because of Meghan's color," she explained, "but because of Meghan's inability and determination to remain unable to appreciate the cultural differences" (via the Daily Mail).
So why did Campbell choose now to share this information? According to a YouTube video she posted on the topic, entitled "Lady C REVEALS the Royal Meghan and Harry wouldn't name + why Prince Albert intervened," Campbell said that she wanted to identify the person before an "anti-monarchist" or "anti-establishment" source wrongfully exposed someone or put a "negative spin" on the incident as a whole (via OK! Magazine).
Followers of the British royal family may remember that Princess Anne vocally supported Meghan and Harry leaving their royal duties. "I think it was probably easier for them, and I think most people would argue that there are downsides to having titles," she famously told Vanity Fair. "So I think that was probably the right thing to do." As BBC has reported, the princess turned down Her Majesty's offer to give royal titles to her own children, Peter Phillips and Zara Tindall (who recently gave birth at home).
As of March 31, Buckingham Palace, as well as Harry and Meghan, have yet to comment on Lady C's explosive claims.