The Secret Meaning Behind The Bell Ringing In Costco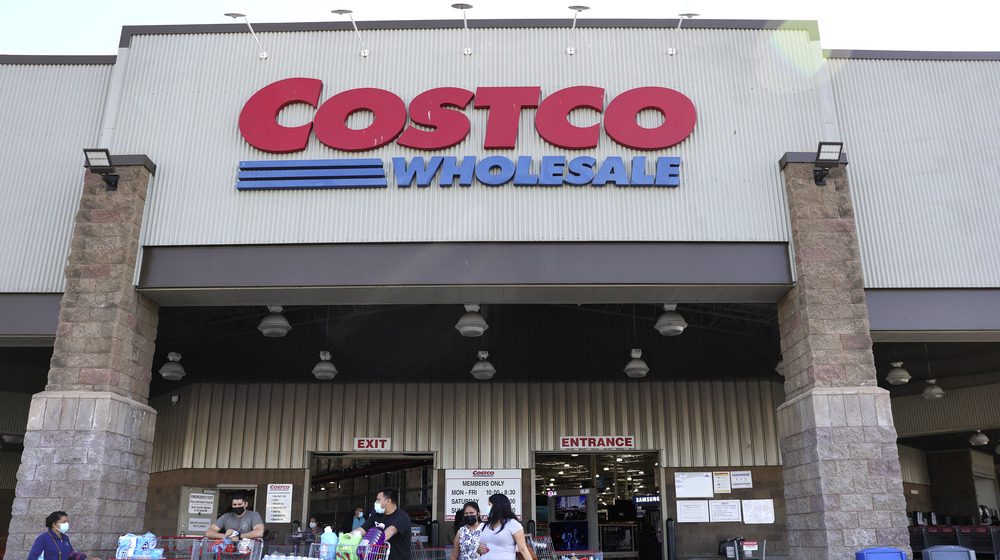 Mario Tama/Getty Images
To some, Costco may be known as that giant store with oversized containers of paper products, dry goods, and pre-made foods. But those of us who truly shop at Costco, know that it is so much more than that.
Shoppers who are lucky enough to have a Costco near them will quickly discover that the yearly membership fee — which is $60 or $120 depending on the type of membership you choose — is worth what waits inside the huge sliding doors (via Costco). Once that Costco card is secured, it's time to start shopping, a task that can be overwhelming to first, and even second, and third time shoppers.
Before you arrive, its important to know what you're looking for. Costco aficionados know the best deals, and the best items to buy. According to Delish, the top items include their sheet cake, their signature Kirkland brand bacon, the baked goods, and quite possibly the most famous of them all: the rotisserie chicken.
As you walk through the store, you may hear a bell ringing. You aren't imagining this: depending on how long you shop, you may even hear it more than once. But the bell isn't a secret message to employees, it's to let you know that one of those favorite items is fresh and ready.
The bell means it's time for chicken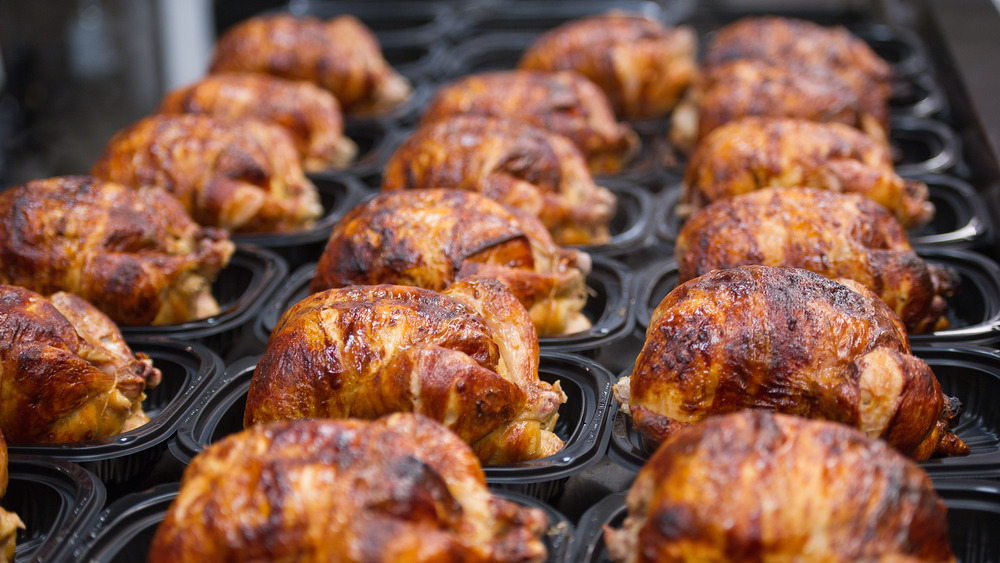 Bloomberg/Getty Images
Some shoppers may be disappointed to walk into the store and see that there are no rotisserie chickens left on the shelves. If this happens, shop around and keep your ears open. When you hear a bell ringing, it means that a brand new, fresh batch of chickens have just been put out (via Eat This, Not That!).
To make the mad dash to the chicken a bit easier, remember that they are always located at the back of every Costco store. Not sure what the big deal is? The rotisserie chicken has become famous for many reasons, the main one being price, which has remained the same since 2009. Plus, the chicken is gluten-free, recommended by Dr. Oz, and is made with simple ingredients. The chicken contains no preservatives or MSG and is USDA Grade "A" Chicken. And at just $4.99, it truly can't be beat.