The One Below Deck Moment Captain Lee Is Glad Never Made It To Air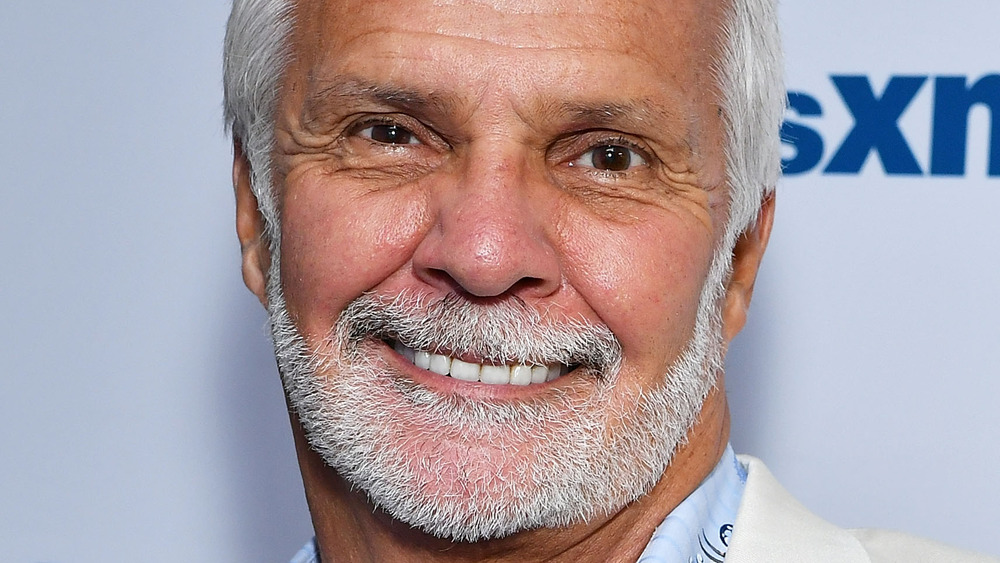 Slaven Vlasic/Getty Images
Below Deck is quickly becoming one of Bravo's most popular franchises, thanks to its Vanderpump Rules-at-sea style of shenanigans. The show takes place aboard the kind of luxury yachts most of us could only dream of being on, but the focus is on the crew working to make everything perfect for the glamorous patrons, rather than documenting the experiences of the guests themselves. Below Deck is therefore the ideal mixture of workplace drama and aspirational lifestyle content. 
There are plenty of behind-the-scenes tidbits that make reality television more or less interesting, depending on your personal preference, but when it comes to the logistics of shooting a show on the water, there are considerably more variables to with which to contend. Luckily, Captain Lee Rosbach, aka the Stud of the Sea, is on hand to ensure it's always smooth sailing despite everything that inevitably goes wrong. Nothing ruffles his feathers, except for one particularly embarrassing moment. 
The Stud of the Sea suffered an embarrassing tumble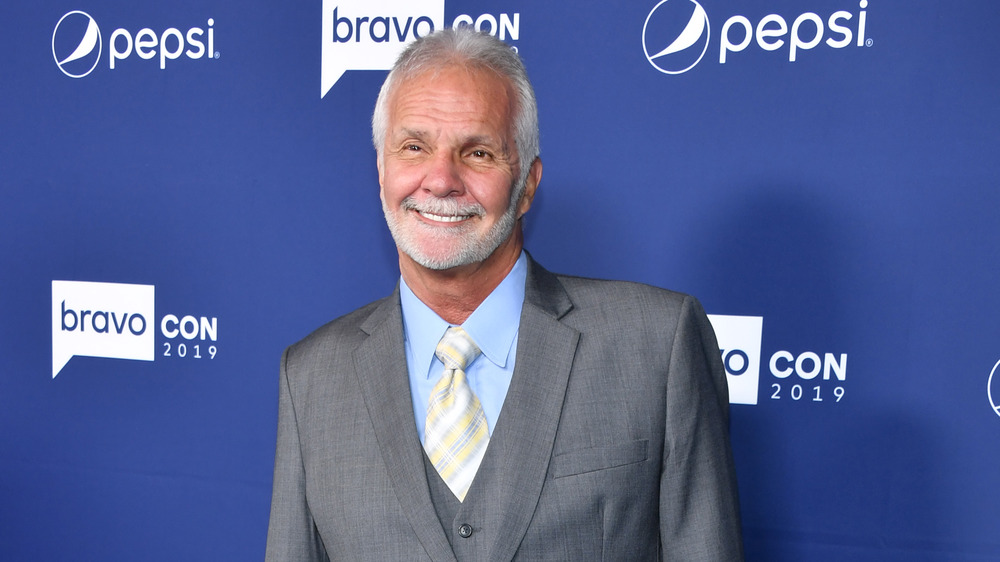 Dimitrios Kambouris/Getty Images
In a lengthy interview with Cosmopolitan, Captain Lee revealed that the cast is filmed around the clock, meaning there are hours of bonus material that never make it to air. "When you have a really good season, there's a lot of fun stuff that you can't possibly show because of time constraints," Rosbach explained. He added, "I would love to see a two hour bloopers special. The footage is out there. Somebody's laughing at it!" However, there's one incident he's glad was never shared — as bonus content or otherwise. 
Thankfully, the moment in question wasn't caught on camera. "I fell coming out of the shower," Captain Lee revealed. He went on to explain how his bathroom boasts marble floors, while the bath mat is tiny. "I'm not exactly small, so I stepped out, missed the bath mat with my wet feet, and slipped. I was bouncing around my bathroom like a ball in a pinball machine," he reminisced of the embarrassing incident. Thankfully, Below Deck doesn't follow its stars that closely so Rosbach's humiliation won't be broadcast to the nation.