Below Deck's Captain Lee Reveals How He Really Feels About This Season's Crew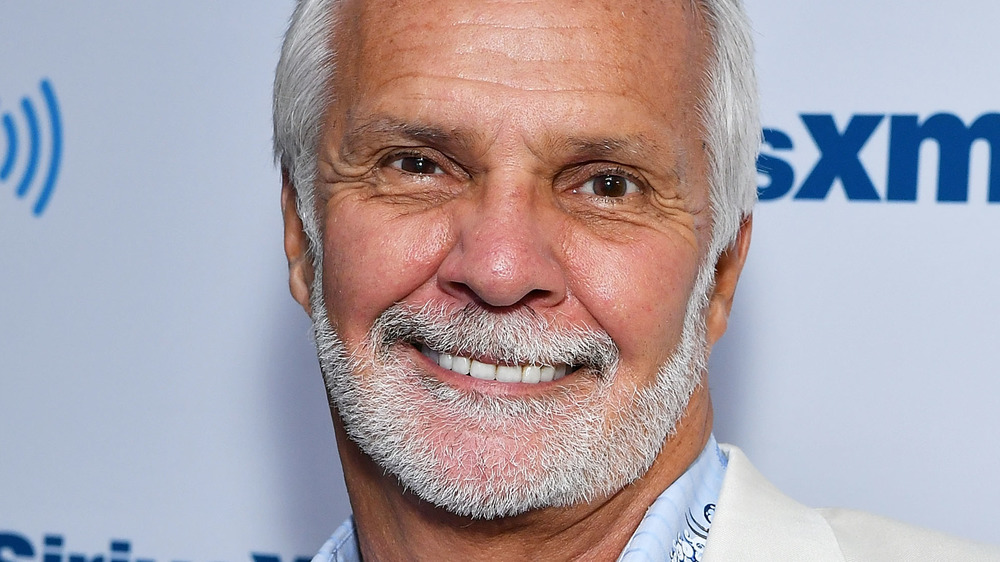 Slaven Vlasic/Getty Images
As another season of Below Deck comes to an end, Captain Lee Rosbach is delivering performance reviews to his over-the-top yacht crew. In the "Captain's Log" column on his blog, the superyacht helmer broke down his reflections by cast member, and uh, he doesn't hold back.
"We've had a bit of it all on this season," he began the post, recapping the drama that took place on board: firings, emotional breakdowns, romance, and a literally toxic environment created by an accidental bleach-ammonia cleaning cocktail. Then, he went straight into his thoughts of each staffer.
"Let's get Liz out of the way first," he wrote. If you watched the season, you know that stewardess Liz Frankini was fired by Rosbach and his head stew Francesca Rubi after not handling her responsibilities well, responsibly. "I do think Liz has potential, but not on Superyachts," the captain wrote. "In hindsight, I should have cut her loose about 3 charters ago but wanted to give her the benefit of the doubt." He ended her review with, "Good luck to you Liz, I hope you find your way."
Next up was deckhand James Hough, who did his job well, but had "a lack of moral compass" that Rosbach found "disturbing." He was referring to Hough's hookup with Frankini and his lack of respect for his crew mates. "You purposely led [Frankini] on till you got what you wanted and then kicked her to the curb," Rosbach wrote. "You are one cold hearted individual."
Most crew members got good reviews
Aside from Frankini and Hough, Rob Phillips was the only other cast mate to receive negative feedback from the captain, who called the Canadian deckhand "childish" for his reaction to Izzy Wouters' promotion, claiming Phillips has issues with women in authority positions. "We both know you handled it poorly, and even worse when she confronted you about it," Rosbach noted. "Rule # 1, when you find yourself in a hole, stop digging."
Wouters, Rubi, Rachel Hargrove, Ashling Lorger, and Eddie Lucas all received gold stars. "You really outdid yourself this season," he told Wouters. "You hung in there and that is an admirable quality. Keep it up," he commended Rubi. "You nailed it," he wrote to Hargrove of her chef skills. He called Lorger "a breath of fresh air," and saved Lucas for last. Fans loved their touching heart-to-heart in the finale. "I just think you had a stellar year," Rosbach told the bosun. "Hope to work together again in the future, but I'm always here if you need me."
Captain Lee signed off the post thanking fans for another great season. "I still have the best [expletive] job in the world and wouldn't trade it for anything," he wrote. "Catch ya'll on the flip side."