What Clare Crawley Really Wanted Her Bachelorette Season To Show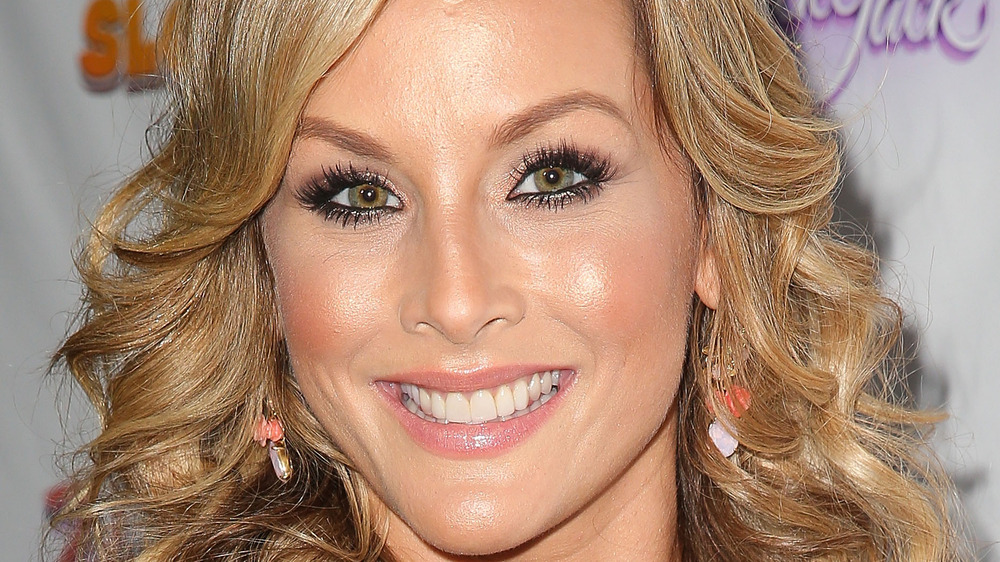 Imeh Akpanudosen/Getty Images
Season 16 of Bachelorette made headlines for many reasons. ABC's hit reality TV show never fails to serve some serious tea, and most recently, Clare Crawley revealed in an interview with the Girl Powerful Project on Instagram that while she wouldn't change her decision to participate in the reality show, she wasn't pleased with how it was edited.
Crawley left her season of Bachelorette in the fourth episode after finding love with contestant Dale Moss (via US Weekly). Speaking about the way she was portrayed, she told the Girl Powerful Project, "you see a glimpse of an edited television show [not all sides of someone]." She went on to explain that despite there being a lot of drama surrounding her choice to leave the show, which was undoubtedly bolstered by the on-again, off-again nature of her relationship with Moss, she went into it wanting to highlight something deeper.
She revealed in the interview, "That was one thing that propelled me to want to do The Bachelorette initially, was to be able to show the imperfections of who we are — not in a negative way — but the imperfections just in general of who we are and to be loved and to love ourselves regardless of that. And to set these standards for our heart regardless of that." She clarified that she "wanted to have the perfect fairytale be imperfect human beings and still be loved because of that."
Unfortunately, she felt that after the show went through its final edits, her portrayal came across much differently.
This isn't the first time Clare Crawley has taken issue with the editing of the reality show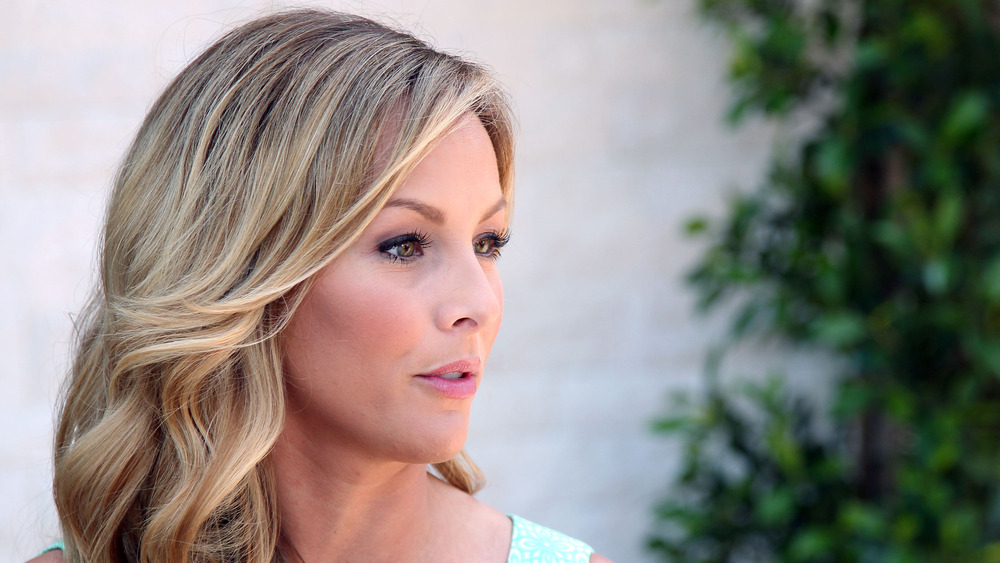 David Buchan/Getty Images
Since leaving Bachelorette, Clare Crawley's relationship with Dale Moss has been turbulent. As reported by US Weekly, Moss announced in January, on a since deleted post to Instagram, that the newly engaged couple had split. However, Page Six pictured the pair in New York, just 2 months later, kissing. Similarly, Us Weekly reported that the couple had reconciled in time for her 40th birthday.
Combined with the added drama and media scrutiny that always comes with celebrity relationships, it's no wonder Crawley has taken issue with how the reality show she has dedicated much of her career to, ultimately portrayed her. And it's not the first time she's spoken out about the series' editorial issues. In October 2020, Entertainment Tonight reported that Crawley liked a fan tweet that read, "It was reported that she quit 12 days after filming and she locked herself in her room and wouldn't come out, which was hard to believe considering how bad she wanted it. And I really feel like they are giving her a bad edit (just my opinion). They are feeding into the narrative and the rumors and making it seem like it was Clare's decision that this ended and I feel like that's not the case." 
Similarly in Nov. 2020, E! News reported that her friend and Bachelorette veteran, DeAnna Pappas, had appeared on the Almost Famous podcast, sharing, "On most days, she's feeling really down about the things that people are saying about her online and the editing of the show."