What You Need To Know Before Selling Your Clothes On ThredUP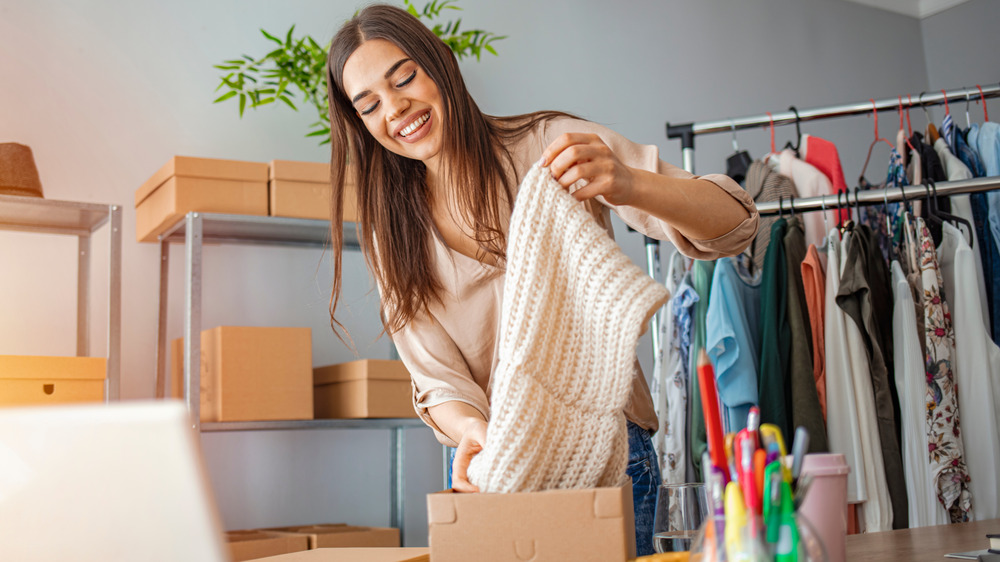 Shutterstock
As you settle into spring cleaning, you'll need to find ways to get rid of old clothing. Why not turn your past outfits into a money-making opportunity and sell them to a consignment shop? For a convenient experience, some companies will even allow you to send them your clothing by mail.
That's where ThredUP comes in. This online consignment and thrift store will send you a pre-paid "kit" that you can fill with gently used items, from jeans to dresses to even shoes. Once you drop off the kit at your local FedEx or U.S. post office, you don't have much else to do except wait for your clothing to be accepted. Eligible items will then be sold online and you will receive money (via PayPal or Stripe direct deposit) or, if you desire, a store credit (via ThredUP).
This looks like a win-win. Recycling clothes is better for the planet and your wallet, and ThredUP makes the process quick and painless. They have even partnered with big-name clothing stores, such as Gap and Macy's, so that shoppers can turn in their used clothes for store credits, points, or a small gift card, according to CNBC. But is selling to an online consignment store as good as it seems? According to some reviewers, ThredUP has a lot of downsides.
You won't receive a big payout, and you won't get ineligible items back for free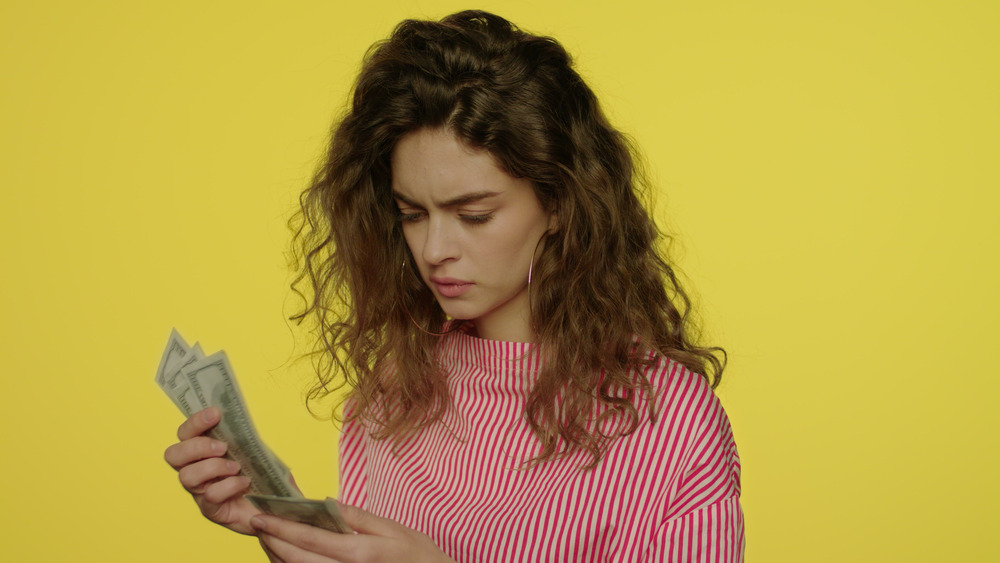 Shutterstock
According to Get Green Be Well, sending clothes to ThredUP can feel like more effort than it's worth. It took about 30 days for writer Kimberly Button's clothing and payments to be processed. With new COVID-19 restrictions, processing times can now be as long as seven weeks. You can pay for expedited processing, which allegedly costs $16, but you might never make that money back. That's because the company only accepts about 40 percent of all the items they receive (via ThredUP).
Items in good condition will not necessarily be accepted and resold, especially if ThredUP thinks they are out of style. In addition, the company offers only a small payout, which usually amounts to less than $2 per item. You will receive payouts only for the items that sell. Even worse, your clothes will not automatically be returned to you if ThredUP does not accept them. However, you can choose to pay $10.99 for a return if you want the unsold items back. As with the expedited processing fee, however, you may not make this money back.
If you are looking to get rid of your clothes in a quick, convenient, and environmentally friendly way while potentially making a little cash, ThredUP may be a good solution. That said, you may simply find it easier to donate your items to a nonprofit organization such as Goodwill or the Salvation Army, which serves your local community.