The Truth About Olivia Rodrigo And Taylor Swift's Relationship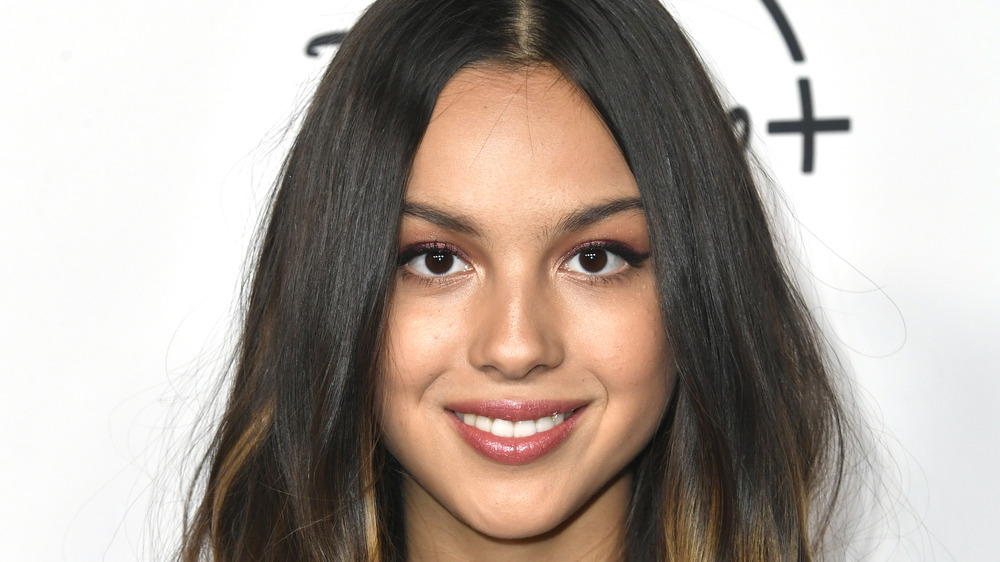 Frazer Harrison/Getty Images
It's safe to say that Olivia Rodrigo is currently riding a huge career high. The High School Musical: The Musical: The Series actress recently burst into the music scene with the release of her debut song "Drivers License," a worldwide hit that went on to break astounding records — including topping the Billboard Hot 100 chart as one of the most dominant number-one hits in history, per Billboard, and even becoming certified double platinum by the Recording Industry Association of America (RIAA).
It turns out, though, that we're not the only ones who can't resist the utter pop earworm of "Drivers License" since its January 2021 release. The up-and-coming singer-songwriter has also caught the attention of her longtime idol and world-famous pop star, Taylor Swift, whose heartwarming interactions with Rodrigo — both on social media and beyond — have made headlines. Here's what to know about the surprisingly personal (and adorable!) relationship between the two stars.
Olivia Rodgrio has been a huge Swiftie for years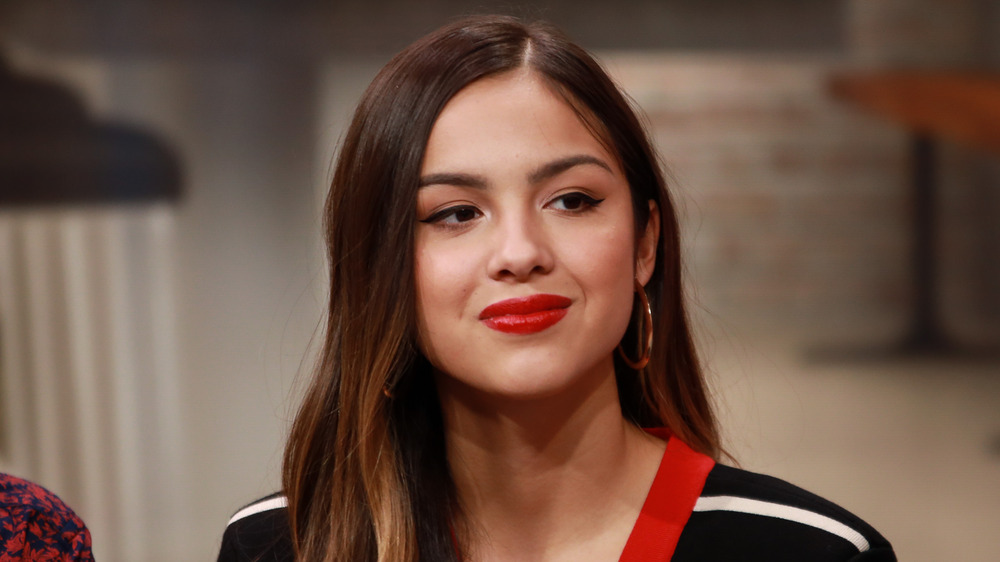 Jason Mendez/Getty Images
As an aspiring singer-songwriter, Olivia Rodrigo has always looked up to Taylor Swift from a young age, even calling herself "the biggest Swiftie in the whole world" in a January 2021 interview with Apple Music's Zane Lowe (via Billboard). Needless to say, the young singer was thrilled when Swift commented on her Instagram post, in which Rodrigo said she was "a puddle of tears" after "Drivers License" had her landing next to Swift on the iTunes charts. Swift wrote in response, "I say that's my baby and I'm really proud" — a message that had Rodrigo fangirling as she commented back (via Seventeen), "Crying like a baby! Thank you for everything u do!!!!!"
"I checked my phone and she commented on my photo and I just about died ... just about died," Rodrigo recalled on the radio show. "Literally, I've looked up to her as long as I can remember, so it was so sweet of her to do that."
Looking back at Rodrigo's history, it's pretty obvious that the up-and-coming artist is a huge Taylor Swift fan. In February, she included multiple songs by Swift in a self-curated playlist of 18 favorite songs that "shaped her into who she is today," revealing that "Picture to Burn" — released off of Swift's debut album in 2006, when Rodrigo was just 3 years old — was her first favorite song ever (via Billboard).
Taylor Swift has continually shown support for Rodrigo, even before Driver's License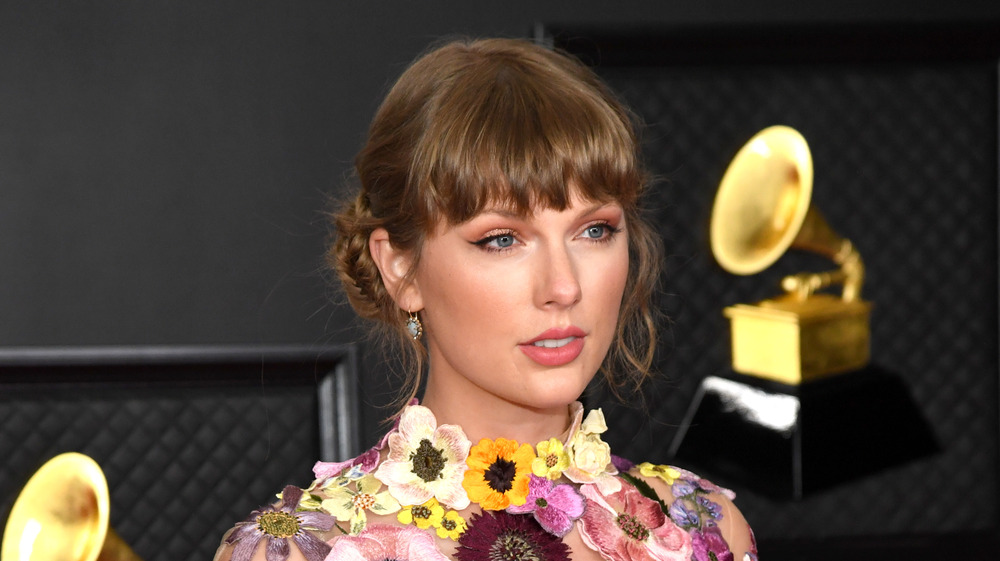 Kevin Mazur/Getty Images
It turns out that January wasn't the first Instagram interaction that Rodrigo had with her idol, as the young singer first emerged on Swift's radar with her cover of Swift's song "Cruel Summer" for her Instagram Live performance for MTV's Alone Together Jam Session in April 2020 (via Teen Vogue). Swift then reshared the clip on her own Instagram story, writing, "THE TALENT. Love This!!! Thanks for this beautiful performance @olivia.rodrigo @mtv."
But online praise isn't the only thing that the pop icon has sent Rodrigo. In a March 2021 interview on Sirius XM's "Morning Mash Up," Rodrigo revealed that Swift had personally sent her a special gift following the success of "Drivers License." 
"I got a package from her with this like handwritten note," Rodrigo said (via E! News). "And she gave me this ring because she said she wore one just like it when she wrote Red and she wanted me to have one like it and all of this amazing stuff, she's like hand-wrapped these gifts." Rodrigo then opened up about much Swift's support has meant to her. "I feel so lucky that I just was born at the right time to be able to look up to somebody like her," she said. "I think she's incredible. All of her support and genuine, like compassion and excitement for me has just been so, so surreal."
We can only hope that their special bond will continue to grow!