Tori Spelling's Response To Her Pregnancy Hoax Is Raising Eyebrows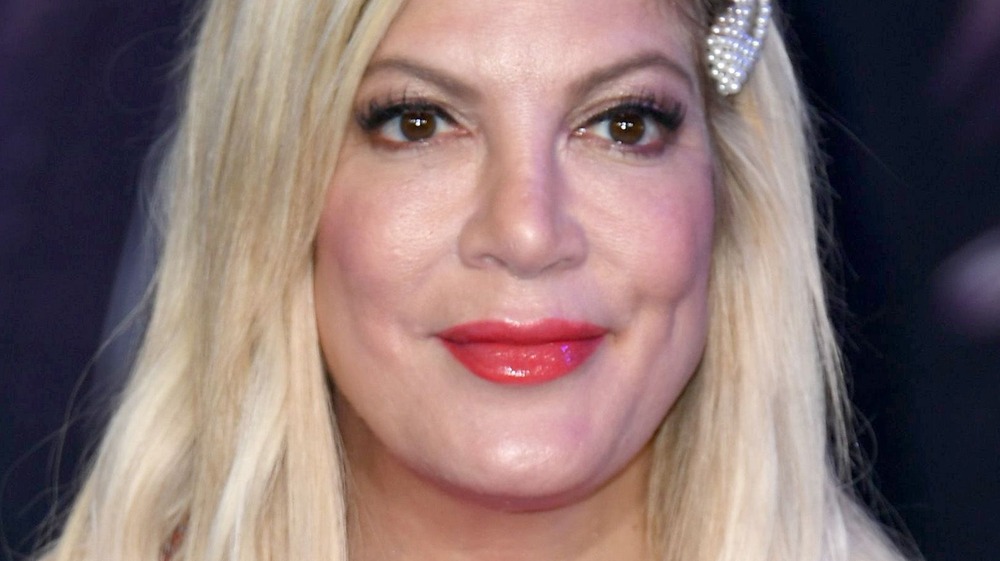 Jon Kopaloff/Getty Images
April Fools' Day is a day where you can't always believe what you see on the internet. This year, some celebrities decided to play harmless jokes on Twitter, like Paddington Bear saying he doesn't like marmalade anymore (via Vulture). Then, there were some celebrity jokes, like Michael Strahan closing his tooth gap, that had fans worried (via EW). 
But, one of the most controversial April Fools' jokes came from Tori Spelling. The actress surprised fans by posting a fake pregnancy announcement on Instagram. Spelling immediately received backlash after it was revealed that her post saying that she was expecting baby "No. 6" was actually a prank (via ET). The 47-year-old mother of five later posted a followup on IG, explaining why she did what she did. In her Instagram post, the actress said that the press was to blame for her joke, but some fans weren't having it.
Fans think Spelling's Aprils Fools' joke was insensitive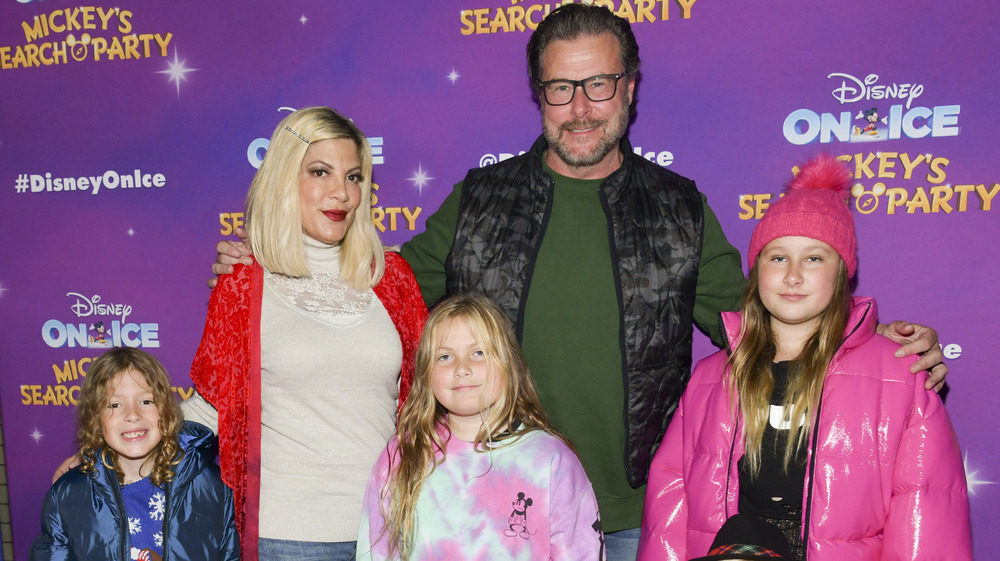 Rodin Eckenroth/Getty Images
In her Instagram post, Tori Spelling admitted that she posted a fake pregnancy announcement because she's constantly asked by the press if she is pregnant and having to "defend [her] body" (via Today). While her intentions were to get back at the press for body shaming her, some people took it as insensitive. One user even commented on her post, "Press or no press: please don't joke about pregnancy when there are so many women who have experienced loss, fertility struggles, lost children etc." 
Spelling commented on the backlash saying she "would never intentionally poke fun at losing a child or not being able to carry one." She even admitted that she has miscarried before. Despite her explanation, some fans were still upset. One user even said that Spelling "could've 'punished' the media a different way" (via Yahoo! Life). While she didn't actually say she was sorry for her April Fools' joke, Spelling did finish out her IG post with words of love, saying, "I welcome your stories and I will try my best to support you" (via Page Six).