Trump Has To Return Millions Of Dollars. Here's Why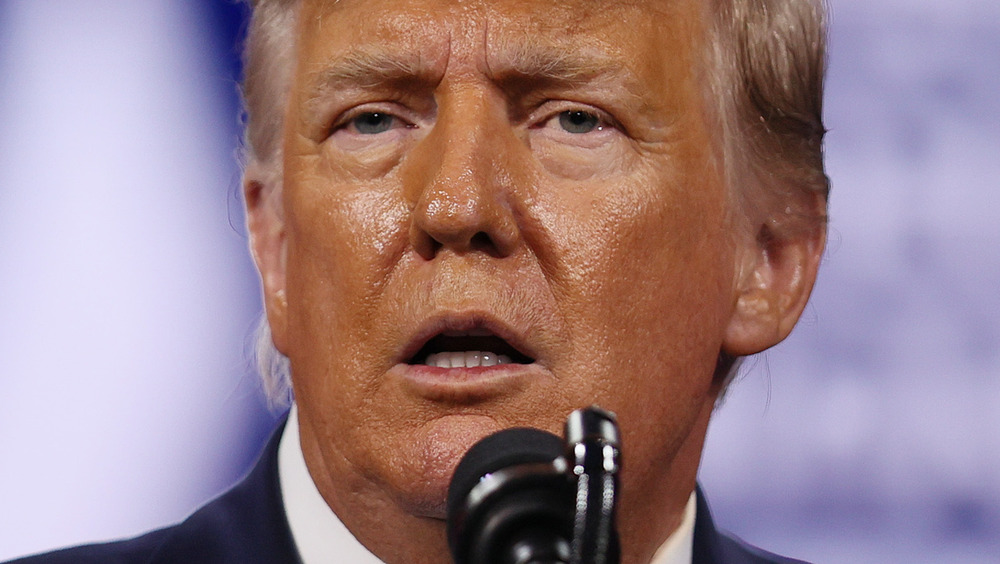 Joe Raedle/Getty Images
Donald Trump's political campaign is refunding millions of dollars to supporters. Despite the fact that he lost the presidential election to Joe Biden in November of 2020, Trump's campaign continued to accept donations. Purporting that Biden had unfairly won the election, Trump launched his "Stop the Steal" effort and encouraged supporters to contribute financially. 
Federal Election Commission filings released in January from WinRed, the company that processed Trump's donations, show that the former president raked in $255.4 million in donations in the eight weeks following the Nov. 3 election. The filings also report that from early November through Dec. 14 (the day of the Electoral College vote), Trump and the Republican National Committee were garnering $2 million each day (via Forbes). However, a New York Times investigation reveals that donors have been misled into contributing far more than they intended to, resulting in accusations of fraud against the Trump campaign.
Trump's campaign is facing fraud accusations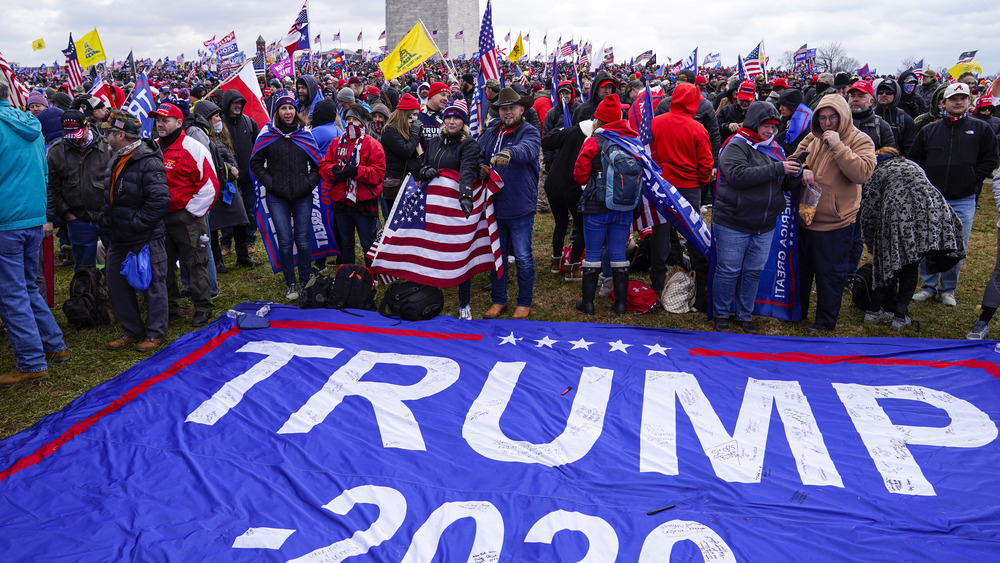 Robert Nickelsberg/Getty Images
In an April 3 article, the Times asserts that in September of 2020, Donald Trump's campaign began including default recurring payments when donations were processed. The pre-checked boxes were hidden in small-print disclaimers, which easily went unnoticed by donors. The result? A tidal wave of fraud complaints at banks and major credit card companies — and a lot of disgruntled Trump supporters.
The New York Times' story narrows in on one donor in particular, a 63-year-old cancer patient named Stacy Blatt. Though Blatt was in hospice care and living on $1,000 a month, he pledged $500 to Trump after hearing that the campaign needed money. A month later, Blatt's accounts were frozen and he discovered that the campaign had withdrawn $3,000 from his account. He hadn't realized that the fine print had included two pre-checked boxes: one that initiated a recurring payment and one that doubled the donation.
Given the overwhelming claims of fraud, the Trump campaign has been forced to refund $122.7 million to supporters in 2020. According to the Times, the campaign has refunded 10.7 percent of its earnings on WinRed in 2020. Joe Biden's campaign, federal records show, has refunded 2.2 percent of donations.